Back To School: Tips for Planning Educational Events and Activities
Planning back-to-school events can be an exciting time of the year. However, it can also feel stressful and overwhelming if you do not have a working system in place.
Whether you are planning back-to-school events as a staff member of the school or as an event organizer, there are a few tips to keep in mind to help make the process as smooth as possible.
Common Back-to-School Events
As the new school year fast approaches (and has already been for some), there are plenty of back-to-school events to keep in mind and to plan for, such as
School dances (Homecoming, Sadie Hawkins, Jr. Prom, Prom, etc.)

Fundraisers and charity events

Special guests/speakers/attendee events

Lectures by others in academia

Theater and drama club events

Sporting events and/or tournaments

Graduation ceremonies and celebrations

Student fairs (science fair, job fairs, etc.)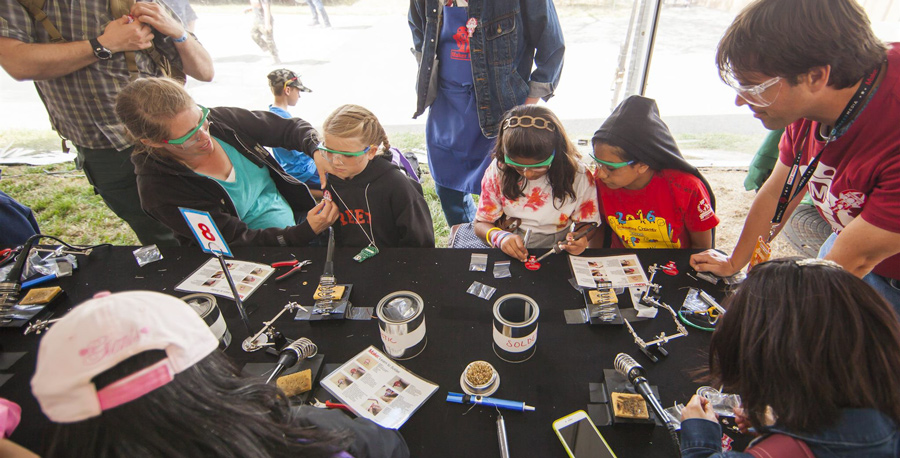 Tips for Planning Your School Events
Tip #1 Create a School Event Calendar
Create a school event calendar or, using the one provided, is a great overview and visual of which event(s) are fast-approaching and which events may require attention at particular times. Or what dates are already taken for picking a date.
Tip #2 Select Locations and Event Details
Whenever you are planning a back-to-school event, one of the first elements to consider is the location and date of the event itself. Whether you will rent a location that is off site from the school, using the gymnasium or auditorium, selecting a location and setting up dates and times will help you in planning any back-to-school event.
Tip #3 Use an Event Registration System for Ticket Management
Setting up the registration system for your school event's ticket sales is highly recommended, especially if you are managing many events throughout the year. One solution includes Purplepass, which can help you create and manage ticket registrations for any type of event, from traditional sporting events to season-long academic tournaments.
Ticketing for Education
Sell tickets to educational events; from
graduations and ceremonies to sporting
events and academic activities.
Tip #4 Use Student IDs for Discounts or Offer Extra Credit
One of the most appealing aspects of using a ticketing solution, is the ability to offer discount codes or even free access to students with the use of unique IDs and a special ticketing option.
Whether you choose to import student IDs using a singular file or if you prefer to offer unique discount codes and student IDs for free entry, you can do it all with Purplepass.
Some reasons to use Student IDs as coupon codes include:
Offering extra credit for participating students (tracking purposes)
A quick way to discount students if purchasing tickets online
Tracking graduation ticket purchases
Exclusive access to certain tickets
Managing events with limited tickets
Tip#5 The Option of Live-Streaming a Hybrid or Virtual Event
A trend that is becoming increasingly popular each year is the ability to host hybrid events, especially with the 2019 global pandemic. Since the global pandemic, we have shifted how we work, communicate, and even enjoy entertainment, especially from the comfort of our own homes.
As virtual and live-streaming technologies continue to evolve and expand, it is no surprise that many event hosts and planners are now choosing to host hybrid and/or virtual school events, including back-to-school events.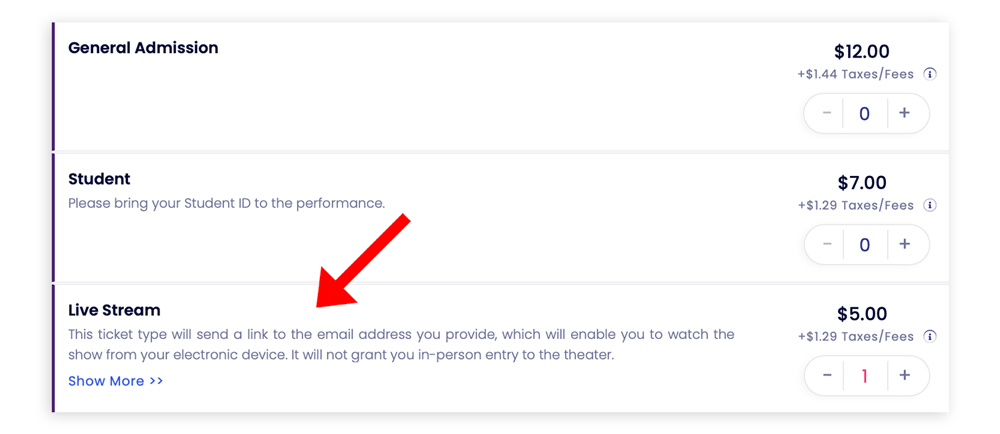 Hosting a Livestream event is a great way to significantly increase an event's overall attendance.
You can use hybrid school or educational events to
reach long distance friends and families
allow people that are sick or immunocompromised to still be a part of the event
reach scouts for recruiting athletes - streaming sporting events
host virtual events/activities for distance learning
Tip #6 Build and Offer Season Passes
If you plan cheerleading tournaments, debate championships, performing arts and theater or even sporting events, consider the possibility of offering season passes to students and family members alike. Offering season passes at a discounted rate is a great way to incentivize ticket sales, while also encouraging better attendance at the events you are planning and hosting year-round.
Season passes are ideal for family members of those who are part of clubs and students who participate in sports or activities that may include numerous events, gatherings, and competitions.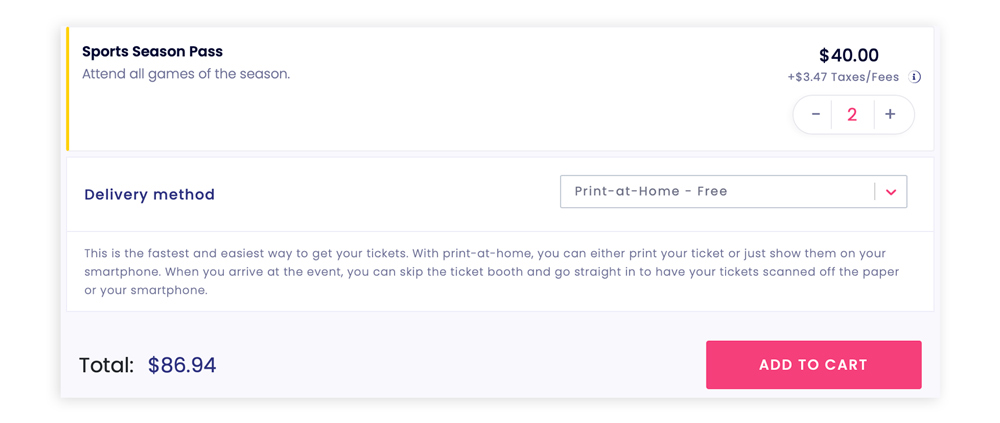 Season passes also allow busy parents or family members to attend events as they can, rather than missing out when they have the time to attend.
#7 Promoting Back-to-School Events
You can begin promoting the back-to-school events you are planning and hosting by updating your school's virtual and printed calendars with event dates and times. During class registration, consider selling tickets to upcoming events and/or informing the student body of the available ticketing and registration systems available for all school wide events and gatherings.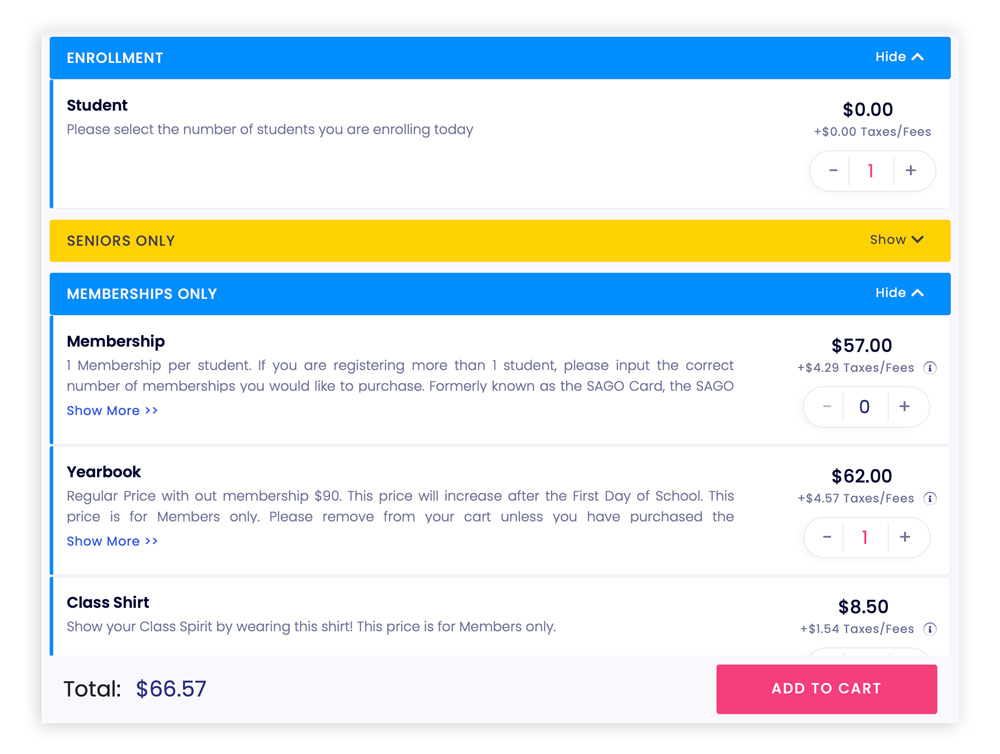 Ideas for promoting your school events:
Post event tickets during registration or orientation
Collab with teachers and admins to offer extra credit for student attendance
Offer hybrid or virtual events to open up another revenue stream
Create email campaigns for parents, partners, board members, etc.
Post on your school's event calendar
Use traditional marketing tactics; flyers, loudspeaker announcements, posters, etc.
If your school or department has a social media account, post on there
Use SMS marketing for announcements and sharing ticket links
Planning for back-to-school events does not have to feel overly complicated, especially with the right ticket registration solution in place, such as Purplepass. Using an event calendar and streamlining all of your event ticket sales and ticket management options in one central location makes it easier than ever to host back-to-school events year-round.
Create and sell tickets in minutes!
Publish your event, get extensive reports,
sell merchandise, volunteer signups and more!