8 Tips for Planning a Safe Sporting Event For Fans
Sporting events are some of the largest events celebrated around the world. From football and soccer to the Olympics and MMA, there is no shortage of sporting events anywhere you go in the world. If you are planning a safe sports event, there are a few ways to go about preparing for the safety of the event-goers and the event setup itself.
Tip #1: Touchless Registration
Whenever you are planning a sporting event and you want it to go smoothly, consider a touchless registration system. Touchless registration solutions, such as Purplepass, help to streamline the process of managing, selling, and tracking ticket sales from one central location.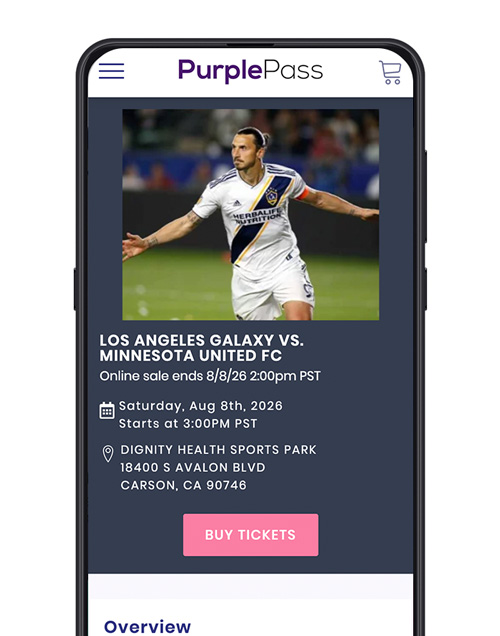 Some of the most notable features of a modern touchless registration system include:
Safe ticket scanning: If you are concerned about germs or about minimizing the risk of spreading COVID and other airborne illnesses, touchless registration systems include safe ticket scanning capabilities.


Accept all payment types: Another advantage of using a touchless registration system is the ability to accept all payment types in one location. Rather than solely accepting cash-only sales or Visa credit cards, a touchless registration system opens the door to plenty of additional payment methods.


Digital and Print-at-Home solutions: Depending on the registration platform you integrate, it is possible to offer both digital as well as print-at-home ticketing solutions. For those who prefer digital tickets, simply showing the ticket on their smartphone device (with a working wireless internet connection) is all that is required in order to gain access to an event.


Volunteer and staff safety: Ensuring that your volunteer staff remains safe and protected at all times is essential as a sporting event manager. With touchless registration and/or check-ins available, streamline the entry process to any of the sporting events you plan to put on and host.
Tip #2: Crowd Management Solutions
Crowd management is also a top priority when hosting an outdoor event, such as a sporting event. When considering crowd management during a sporting event, keep the following in mind:
Venue location: Where is the venue you are using located? Is the venue indoors or outdoors?


Size of event: How many attendees or guests are you expecting at your sporting event? Is there adequate seating and room for vendors? Will you need to make any adjustments to the space to streamline the event-goer's experience?


Line types: Will you require different line types to help expedite the entering and exiting of your event? If so, what type of lines will you be designating, and which entry points will use separate line types?


Roped-off areas: Will you be using roped-off areas to keep crowds from becoming out of control? What type of roped-off areas will you be using? Will you create VIP roped-off areas, family-friendly spaces, or even designated smoker's areas with the use of the roped-off areas you have in mind?


Tip #3: Online Ticket Registration and Sales
One of the best ways to streamline the sale of tickets for a safe sporting event is to do so by creating an online ticket registration platform. With online ticketing, users have the ability to browse, compare, and purchase tickets in advance. Additionally, selling tickets online means fewer crowds lined up at the actual box office itself, minimizing the risk of overcrowding.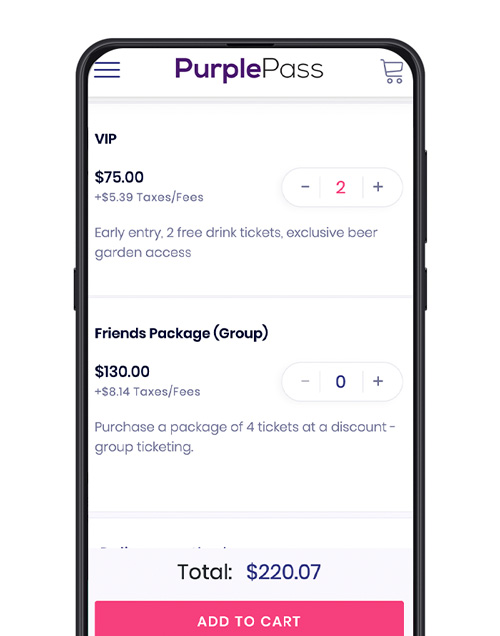 With an online ticket registration system, those who have purchased their tickets in advance can easily enter an event with touchless scanning and registration. This solution alone can drastically reduce the risk of overcrowding or long lines, which can put a damper on a patron's experience, especially if they have arrived for a timed sporting event.
Tip #4: Sell Merchandise Online in Advance
Another way to generate revenue for a sporting event you are hosting without overcrowding your event itself is to sell sporting merchandise online (and in advance). With the use of your online ticketing and registration platform, consider the option of selling merchandise for teams, vendors, entertainers, and artists who are currently registered to attend.

With the ability to sell merchandise in advance, those who plan to attend your sporting event can pick up the merchandise once they arrive.
Since the order has already been placed and submitted to the system, the order will likely be prepared and ready to go. Selling merchandise online saves time while reducing long lines by ensuring the purchased products are ready to go as soon as the customer arrives to pick them up.
Tip #5: Offer Multiple Points of Entry and Numerous Exits
Using multiple points of entry and exit points is essential for any type of sporting event you intend to host. This will minimize overcrowding while providing event-goers with more options when it comes to parking, entering your event, and exiting (regardless of the time of day).
Tip #6: Designate Smoking Areas Away From the Public
If you intend to allow patrons to smoke, be sure to do so in designated areas that are designed to prevent non-smokers from smelling smoke. Ensuring that cigarette smoke is kept out of the vicinity of the general public is a way to mitigate aggravation and negative reactions, allowing them to enjoy a positive experience.
Tip #7: Create a Designated Family-Friendly Zone
If possible, depending on the location of the venue you are using for your sporting event, consider designating a family-friendly zone. Although most sporting events do welcome children, a family-friendly zone can include additional forms of entertainment.
Games, jungle gyms, and even miniature rides can help bring any family-friendly zone to life during your next sports event.
Tip #8: Staff Members, Other Personnel Are Wearing Uniforms
Whenever you are hosting a massive or outdoor sports event, it is recommended to ensure that staff members and volunteers wear designated colors and uniforms. Designated uniforms help to decipher who is working the event and be familiar with the ins and outs of vendors, locations, entrances, and exits for the event.
Request your sports venue seating map
We build an unlimited amount of maps for
promoters...for free! Request one below!

Understanding the importance of preparing ahead of time for safe sporting events is essential as an event host or coordinator. Ensuring the safety of patrons at any event should always remain a top priority, especially where competition, alcohol, and rowdy behavior are expected. With the right ticketing platforms and safety precautions in place, host safe sporting events in just about any location while maintaining your peace of mind at all times.