8 Tips for Maintaining Social Distancing at Sporting Events
Is it even possible to maintain proper distancing at a sporting event? Prior to COVID-19, the word social distancing would have never been associated with sports. But now, event planners are learning how to make it work.
Here's our quick guide on how to maintain CDC's distancing regulations at your sporting events.
1. Marking off seats
Whether you're working with bleachers or chairs, start by marking off the rows and different sections to maintain proper spacing.
For example, if you're working with bleachers, mark off every other row to stop people from sitting really close to each other. You can also block off different sections in the rows. For example include a section of 4-5 chairs for groups, then mark off a few chairs next to it, then another section of 4-5 chairs.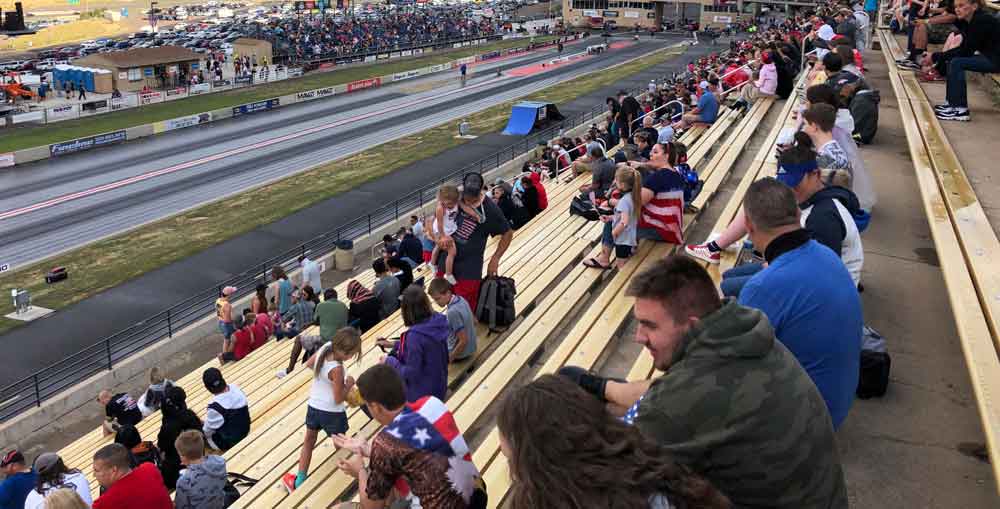 If you have the extra hands, you can have a seating monitor direct people to different sections in order to follow the social distancing guidelines.
Most ticketing solutions for sports offer assigned seating where promoters can sell at less than full capacity and block off sections. That way, guests have their assigned seats and can be properly spaced out ahead of time.
2. Using floor signage to control the direction of traffic
Tape out directional arrows on common walking paths that point to the direction guests should be walking. Controlling the flow of traffic limits any cross-winds or people walking into others. It's a systematic approach to avoiding crowded areas or congestion at an event.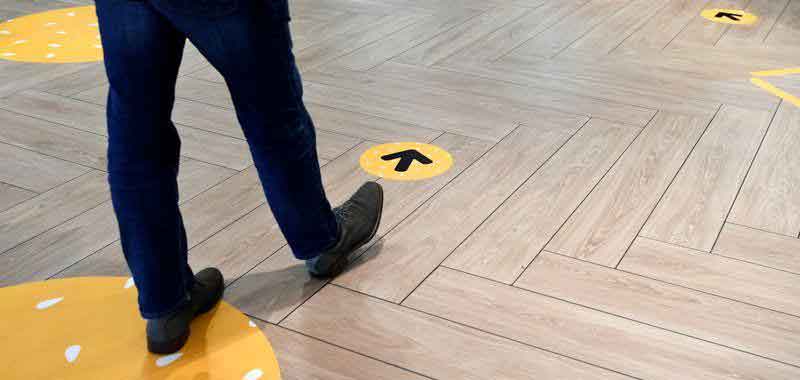 3. Signage and daily announcements
Guests aren't always aware of the different policies in place; are we required to wear masks? Available hand washing stations?
Make sure to announce your procedures and event requirements using signage such as posters as well as making daily reminder announcements online. Place signs all throughout the building and make sure you have staff or volunteers enforcing these rules. You can also include a small sheet with instructions and rules upon entrance or include this in your terms and conditions when purchasing tickets online.
4. Requiring masks or face shields (make them available for purchase)
Depending on your event and policies, it might not be a bad idea to require masks or face shields.
Whether you hand them out for free or ask for a small fee, if you're requiring them, make sure they are available at the event.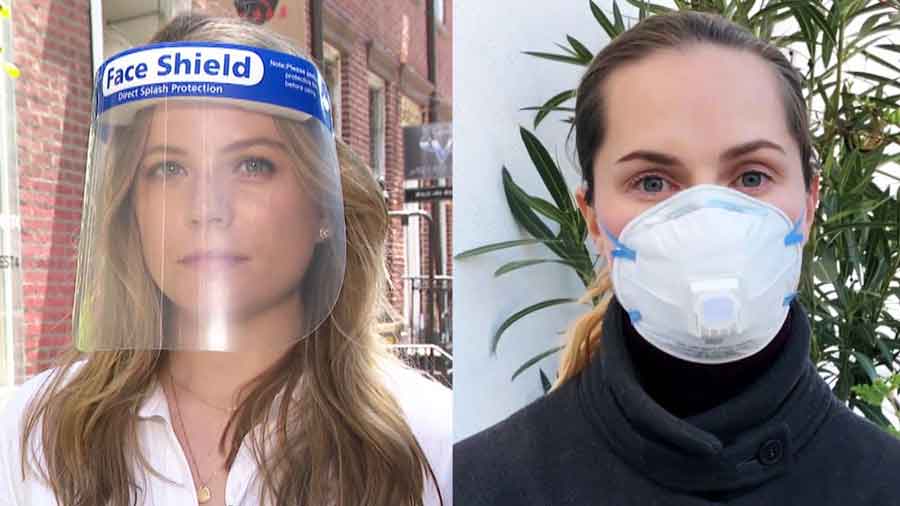 You can also announce this requirement in advance using a mass email service or in a note at checkout or the confirmation email. I would alert your guests about this multiple times before the event day.
5. For any lines, mark the distance out on the floor
Do you have any booths, first aid, merchandise, ticket registration, Will Call lines? Anything that will create a line needs to have markings on the ground taping off 6-feet social distancing requirements. This is not only a great reminder for guests to social distance, but and an easy way to enforce the rules.
6. Having one entrance and a separate exit
Often forgotten, but just as important…having a different exit and entrance. Why is this important? Because it's going to eliminate any cross-wind and people intersecting each other's paths.
If your venue does not provide both an entrance and an exit, consider roping off the area and making two different lanes; one for coming and going.
7. Reducing your venue capacity
If this is an option and you're starting to open up events again, start slow. Start with half of your capacity.
If your venue usually seats 600 people, start with only selling 300 tickets. Although there are limited tickets available, patrons will appreciate the cautionary steps you're taking to prioritize their health.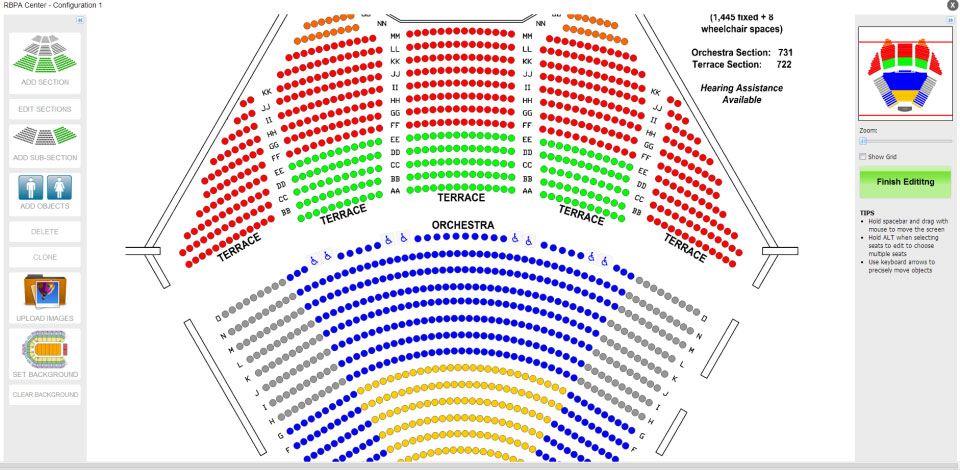 With the right ticketing solution, promoters should be able to monitor and control their ticket inventory and what counts towards capacity and what doesn't.
8. Requiring that tickets be purchased online
These tips were placed in no particular order, however, this might be the most important one when it comes to limiting interactions.
The ticket gate tends to accompany long lines, cash and paper exchanges, and congested areas. In order to minimize this, require that all ticket sales be made online, including payments.


A person who purchases tickets in advance is avoiding:
Exchanges of cash or other payment types
Exchanges of receipts
Exchanges of tickets (only scanned off mobile device)
Waiting in long lines to purchase tickets
Any confirmations or signatures needed to complete the purchase
Instead they will be equipped with their tickets, which will be the only thing required in the admission process. ***Exceptions can be made for those that don't have access to the internet.
With the right procedures and precautions being put in place, sporting events will have a chance to continue and fans will know and see that their safety is being prioritized.