10 Event Volunteer Jobs that Can Be Done from Home
The event industry has been placed on hold for months now because of the COVID-19 stay-at-home order. However, event planners have risen to the occasion, hosting events online, and virtually for viewers at home.
However, even with online events, there is still a long list of planning, marketing and promotional material that needs to be done. While offices may still be closed, and social distancing enforced, some may think the option of using volunteers might be limited.
But they can still work from home.
Here's our list of the top event volunteer jobs that can be done remotely while planning virtual events.
1. Social media and marketing
Whether it's done with volunteers or through an internship, social media and marketing efforts are usually conducted online; meaning it can be done from home. And trust me when I say with social media alone, you'll need the extra hands.
Social media is a crucial component for event promotion, especially if that's where your target market lives. Here's a list of tasks and strategies you can have your volunteers do regarding social media and event marketing:
Scheduled weekly posts on your platforms (Facebook, Twitter, Instagram, etc.). These weekly posts can comprise event updates, latest news, advice pieces, topics related to the industry, etc.

Engage with your audience by commenting, sharing, liking and following different people they think would be interested in attending the event.

Host ticket or merchandise giveaways on social media. Giveaways can be an easy tactic for gaining more interest in an event or boosting ticket sales. Learn why, here.

Post event details on event discovery sites like Groupon, Eventful and Evensi.

Research influencers to partner with. Depending on the event, if appropriate, working with influencers can be a great tactic for expanding your market reach and capitalizing on their audience. If you're interested in working with influencers and want to know where to start, click here.

If you have a website or a blog, find volunteers with a background in writing or blogging. Weekly content creation whether that be in the form of articles, blogs, press releases, free eBooks, etc. can make a more searchable event website.
For example, lets say your event takes place in San Diego, California next weekend. Someone visiting might be searching online for things to do in San Diego the weekend they are there. Now, say one of your volunteer writers created a piece on the top events taking place in San Diego, California this year.
In that article, they mention your event that weekend.
That person searches Google for weekend events, your article comes up, they see your event, and click where your article includes a link to purchasing tickets. Content marketing can be a powerful tool when done right; you just need the right content, good writers, and embedded call-to-actions throughout the page.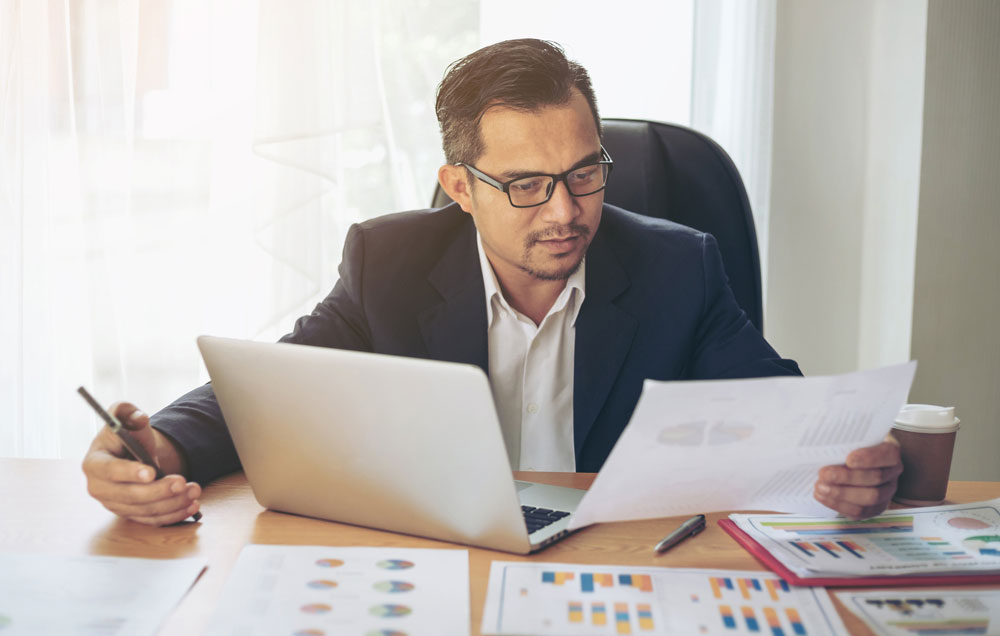 2. Accounting and bookkeeping
This is another online volunteer opportunity that need not be in person. Accounting, keeping track of all the numbers, budget, hours, payments, etc. can all be done from home.
Training can be conducted via Zoom or any video software to walk them through all the different programs and procedures. That way you're practicing safe distancing while getting the help you need and implementing the proper training.

Popular video software for training:

3. Admin work
Depending on your admin work, they can also do this at home. Admin work might include:
Answering phones
Responding to emails
Organizing digital files
Preparing documents, contracts, etc.
Scheduling appointments, meetings, conferences
Contacting vendors
Performing bookkeeping tasks
Recording files
Keeping the operation and all the moving parts organized. Depending on the size of your operation, this job could comprise one volunteer to five volunteers doing admin work.
All they need is a laptop or desktop, access to the right software, and a working telephone for point-of-contact.
A list of equipment they might need at home to complete tasks:
Printer/Fax
Laptop/Desktop
Phone/Headset
Desk
Stationary
File cabinet
Scheduler/Planner (if not digital)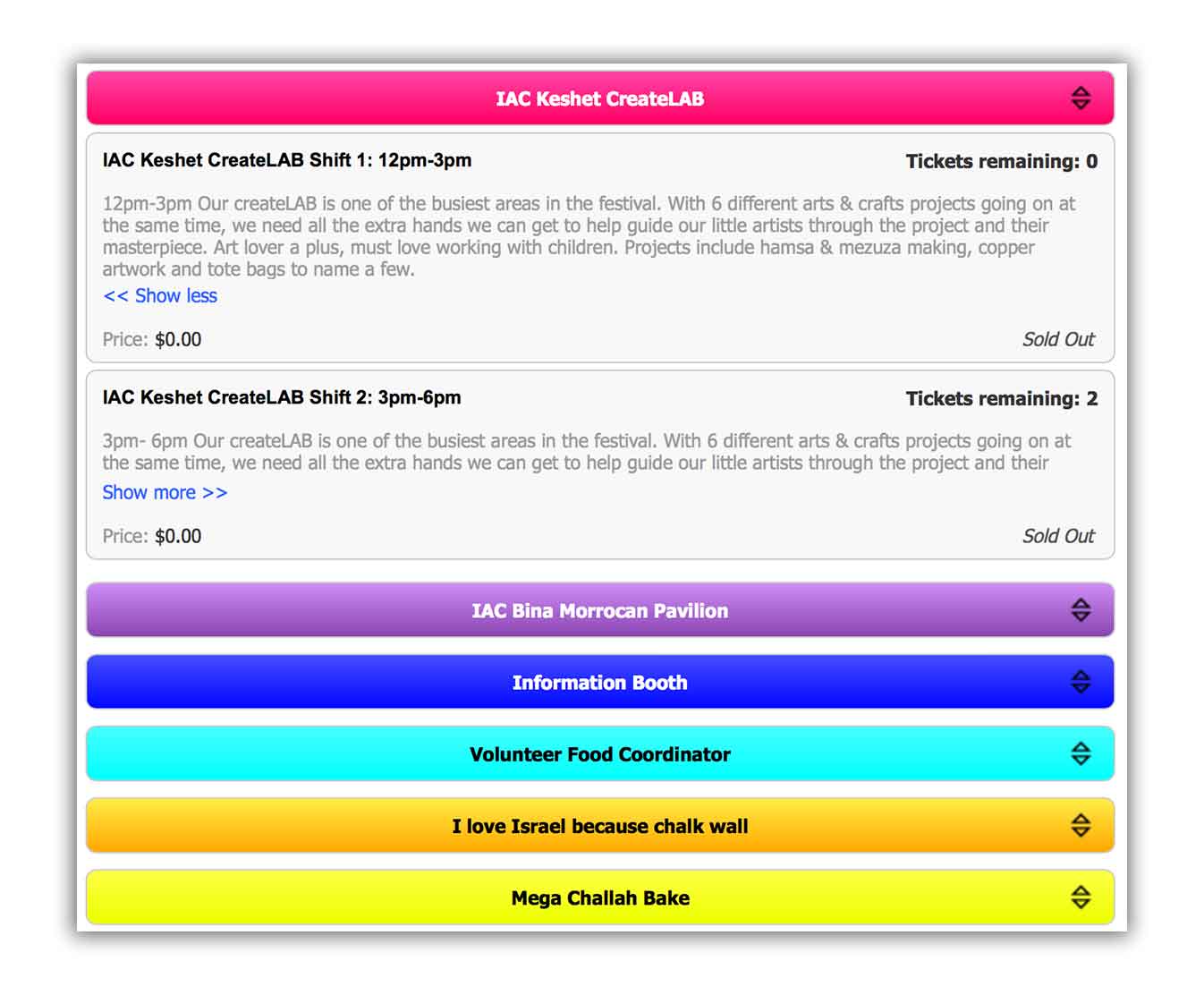 (Above) example of a volunteer sign up page on Purplepass


4. Vendor and volunteer coordinating
If you're dealing with a lot of different vendors, paperwork, and other moving parts, keeping your admin and coordinator jobs separate might be best. You wouldn't want to overwhelm your volunteers. This is only possible if you have a plethora of willing volunteers to take on these different roles.
The vendor and volunteer coordinator is in charge of bringing on and managing new volunteers. They should also be the point-of-contact for any vendors and special guests working the event. They can schedule payments, coordinate schedules, times, and have any vendor questions directed at them.
For a smooth operation, it's crucial that you have one point-of-contact for specific areas of the event. That way, who they contact remains consistent, and that person is up-to-speed on everything that needs to be done before the event.
If you're limited volunteers, you can create a volunteer dashboard using Purplepass to make managing the help easy.
Create a sign up page, collect contact information, post shifts times they can sign up for, send mass emails with event information, etc. And of course, this can be done from home.



5. Event planning assistant
Who is the head event planner? Are you putting on a sizable event? Can the event planner cover all areas and details alone?
Depending on how you answer these questions, you might want to consider bringing on an event planning assistant (volunteer or through an internship).
This person can be in charge of following up with different planning aspects and picking up the slack of the main event planner. Think of all the minor details like running errands, making drop-offs, picking up, answering emails, etc. They are there to support the event planner, the lead of the event.

They don't have to be in person to do this; rather communication by phone, email, Skype, etc. is all they need. Have your planner touch-base with them weekly, providing a list of things to do that they may not have time for.

6. PR (public relations)
The job of public relations is to convince people to attend the event; whether that be your local community, the town or outside of it. They help get the word out by promoting the event using strategic communication that extends beyond basic marketing tricks. They are announcing your event to the public.
Here are some roles they might need to do for PR:
Writing press releases

Speaking to the media and giving speeches

Working on public outreach strategies

Doing market research

Being a point-of-contact for the media

Networking online

Blogging for different websites (back-linking to tickets or event page)

Responding to negative comments


Since this is a more qualified role, you might offer this as an internship or as a resume builder for volunteers looking to get experience in the field.


7. Budget creation and manager
You might need someone to manage the spending and budget tracking if you're fixed to a tight budget. This job can be as simple or as complex as you make it.
Anything from monitoring team spending to forecasting future financial needs. This is another position that requires more qualifications and experience. You can offer this as an internship or for volunteers looking to boost their resume.


Some key roles as the budget creation and manager:
Developing a budget

Accepts or denies budget proposals or other requests

Monitors spending to avoid going over budget

Finds gaps where more spending can be made

Forecasts extra expenses

Creates reports and projections

Finds extra revenue streams to capitalize on

Identifies areas of risks and possible high spending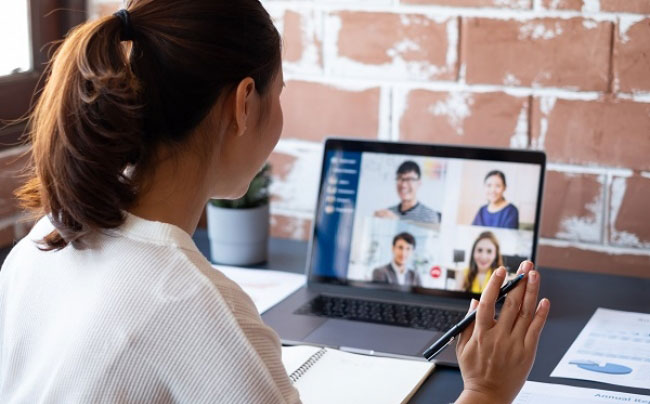 8. Event coordinator (day-of event)
The coordinator is the person that oversees everything during the actual event (in this case, an event being streamed). This can be done, believe it or not, from home for virtual events online. Their primary concerns would be coordinating with the vendors or special guests appearing in the event and the streaming equipment everyone is using.
Days before the event, the coordinator can make sure all equipment is functioning properly and everyone participating knows their roles.
Here's a quick checklist to give you a better idea of what they would coordinate while planning an online virtual event:
Creating and handing out schedules for the day-of the event for everyone participating

Selecting the software for the virtual event

Testing all equipment in advance (audio, streaming services, lights, etc.)

Testing any streaming equipment being used by vendors and other special guests

Making sure everyone can get online and their streaming services work

Doing multiple run throughs of the event

Coordinating set design and any backdrops on screen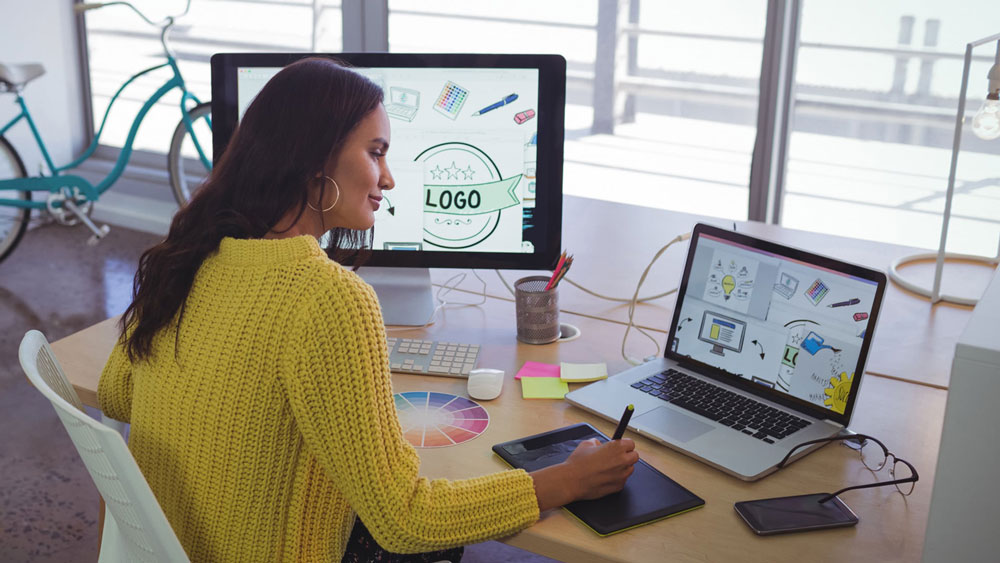 9. Ad designer
If you have volunteers that specialize in Photoshop or other design software, they can do online volunteer work safely from home, creating your campaigns. Think of traditional flyers, posters, or digital advertisements.
This person would work closely with your marketing team, creating any digital ads they might need for social media or traditional advertisements like posters or cards. You don't need a specialist to do the job; if they have experience in design, there are plenty of free design tools out there or Photoshop alternatives.
However, if you want high quality ad campaigns, consider hiring a professional.
10. Ticket registration management
With a good ticket registration, most of the planning should be automated and done for you via the software. Online volunteer work could also consist of someone monitoring the sales that come in, run reports, and tracking the guest list.
For example, if you're using Purplepass as your ticketing system, you can designate one volunteer to do the following:


Order ticket stock

Create the event page and ticket widgets for the website

Build custom reporting for different departments

Register to receive real-time sales alerts as people RSVP

Build custom ticket packages (season passes, VIP, etc.)

Build custom coupon codes and early bird discounts

Create custom terms and conditions as checkout


They can also build a volunteer sign up page using Purplepass' event creation dashboard. To learn more about the volunteer dashboard, click here.
Nonprofit discount for events
Purplepass offers a discount for all
nonprofits using the software for events.