10 Examples of COVID-Related Event Marketing Trends in 2020
Along with everything else, event marketing strategies have adapted to reflect this new unknown world we are living in thanks to the coronavirus pandemic. Convincing customers to attend events has become an entirely different ball game.
Check out these trends and examples of how marketers are changing the way they speak to potential leads during COVID-19.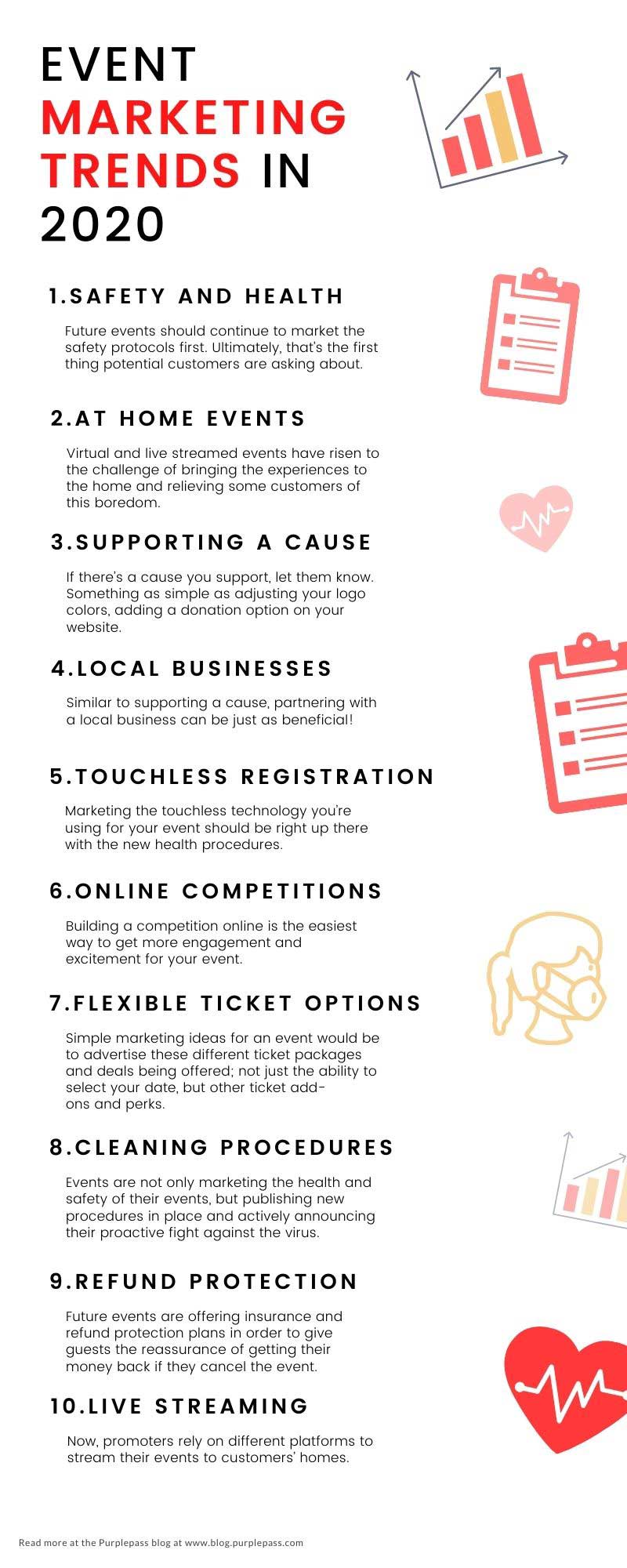 1. Marketing safety, health and security
You might have a good idea as to why this marketing tactic ranks number one as the biggest trend in marketing this year. Even if a vaccine is developed for the life-altering pandemic known as the coronavirus, will we really go back to normal?
The virus was a true wake up call regarding our daily hygiene practices and protocols for staying protected against pathogens.
Even with the virus gone, future events should continue to market the safety protocols first. Ultimately, that's the first thing potential customers are asking about.
Is your event safe?
What are the risks?
What protocols are being put in place to protect us from the virus and the spread of other pathogens?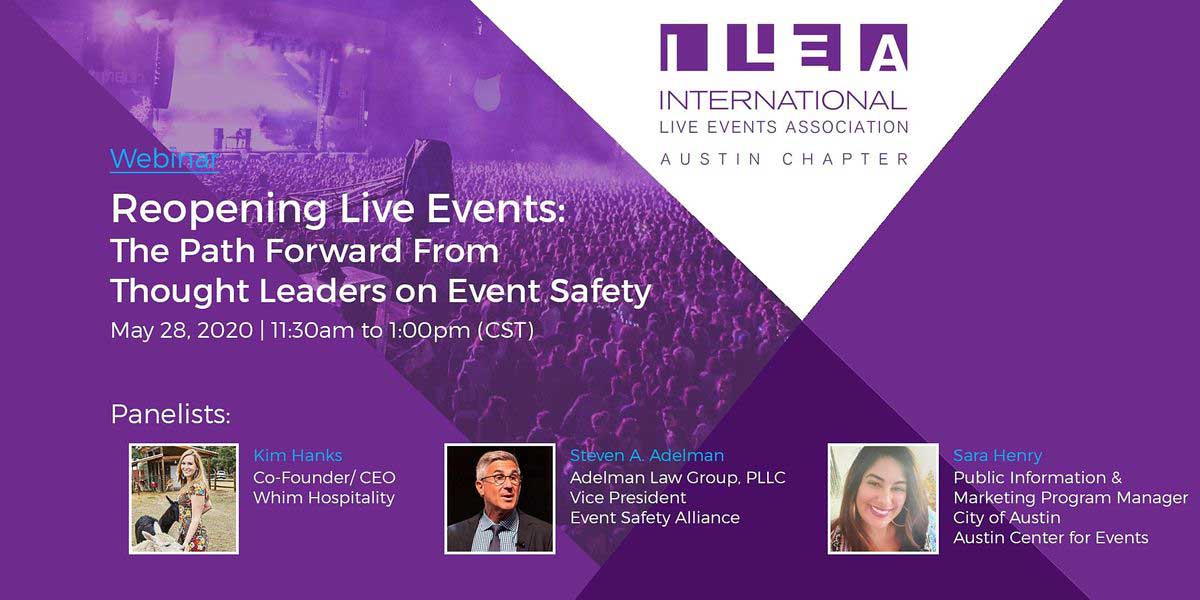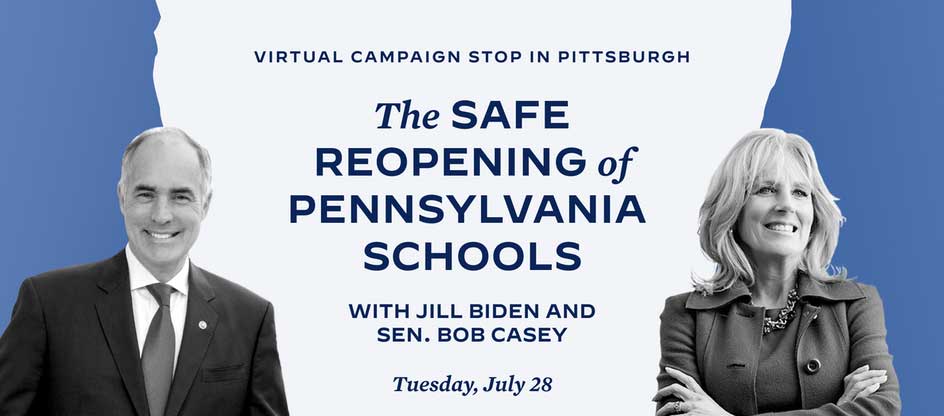 2. Catering to in-house (stay-at-home) experiences
Again, the world is currently at home.
Any current events come with high restrictions and social distancing rules, making any experience still running hard to enjoy. Whether under stay-at-home order, quarantined or remaining at home until we find a cure, people are at home… bored.
Virtual and live streamed events have risen to the challenge of bringing the experiences to the home and relieving some customers of this boredom.
The new strategy for events is all about marketing experiences that can be streamed live from a T.V. or smart device. This new event marketing trend encourages people to continue experiencing events, but from the comfort and safety of their home.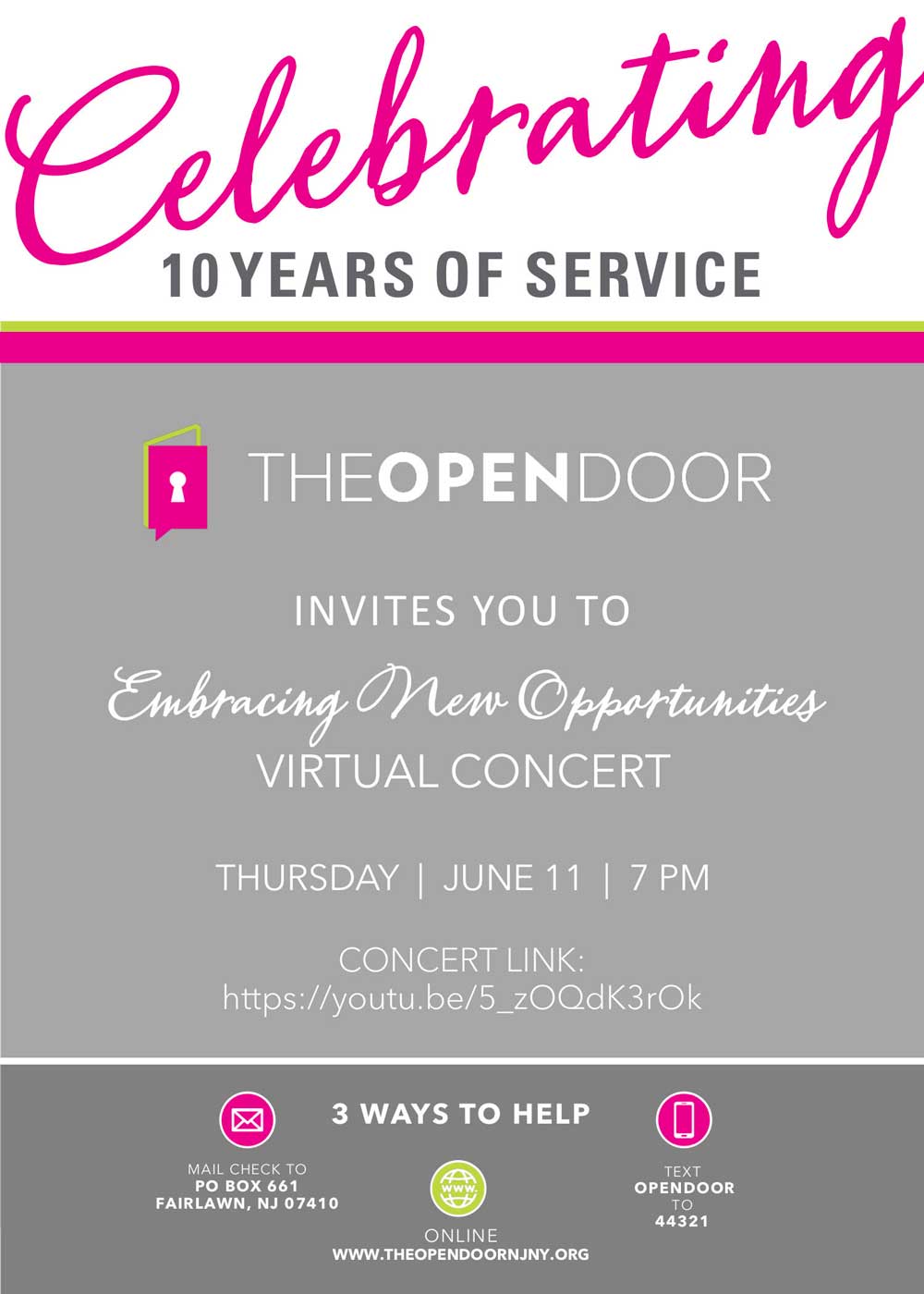 (Campaign above) - The Open Door is extending their invitation to online, creating a series of virtual events and concerts to be experienced at home.
3. Supporting equality and acceptance (partnering with a cause)
It's important to show that your company is tuned in with the world and staying up-to-date on current news. Beside our fight with COVID-19, we've also had to face other battles; 2020 has been full of political challenges, protests, equality and a fight for change.
The people are speaking and it's important to show that you're listening.
If there's a cause you support, let them know. Something as simple as adjusting your logo colors, adding a donation option on your website, or extending your voice to help a group reach a larger audience via business platforms.
Getting involved has become a successful marketing strategy. Not only are organizations showing compassion with this event marketing trend, but groups are likely to share more about a business that is supporting their cause; maximizing the audience reach.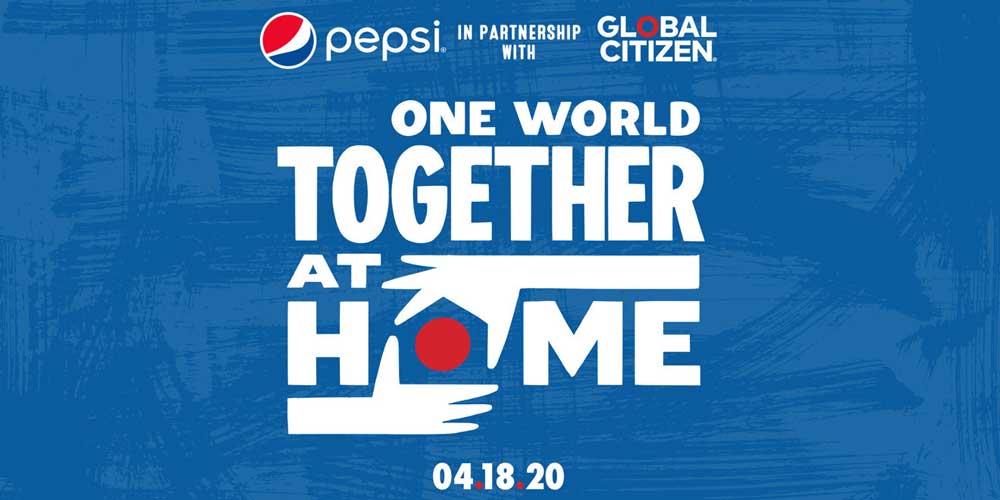 (Campaign above) - Pepsi partners with Global Citizen; a community focused on ending poverty and other world challenges.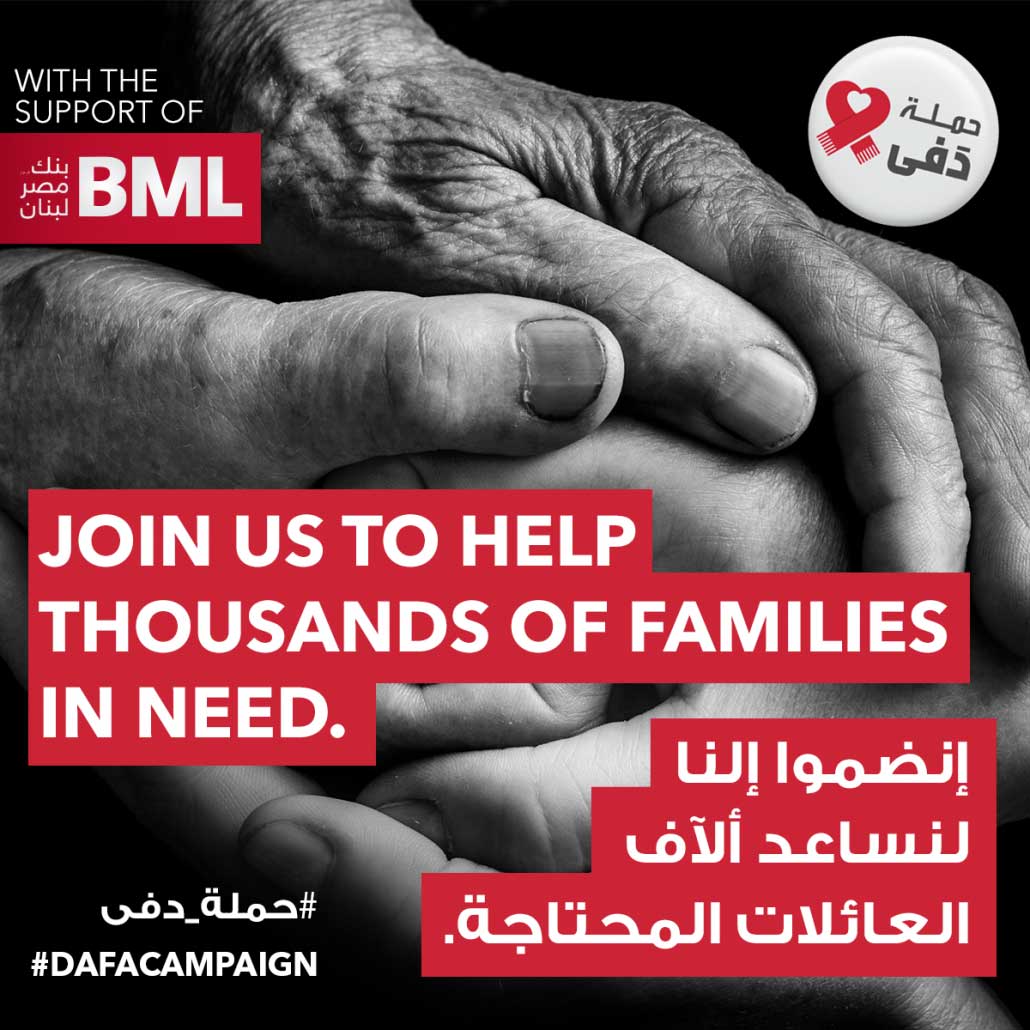 (Campaign above) - This ad shows the partnership and support of the Black Lives Matter movement.



4. Supporting local businesses (partnering with a charity)
Similar to supporting a cause, partnering with a local business can be just as beneficial in (a) getting involved with the local community, (b) extending your brand awareness to a new marketplace, (c) and showing a willingness to help (compassion).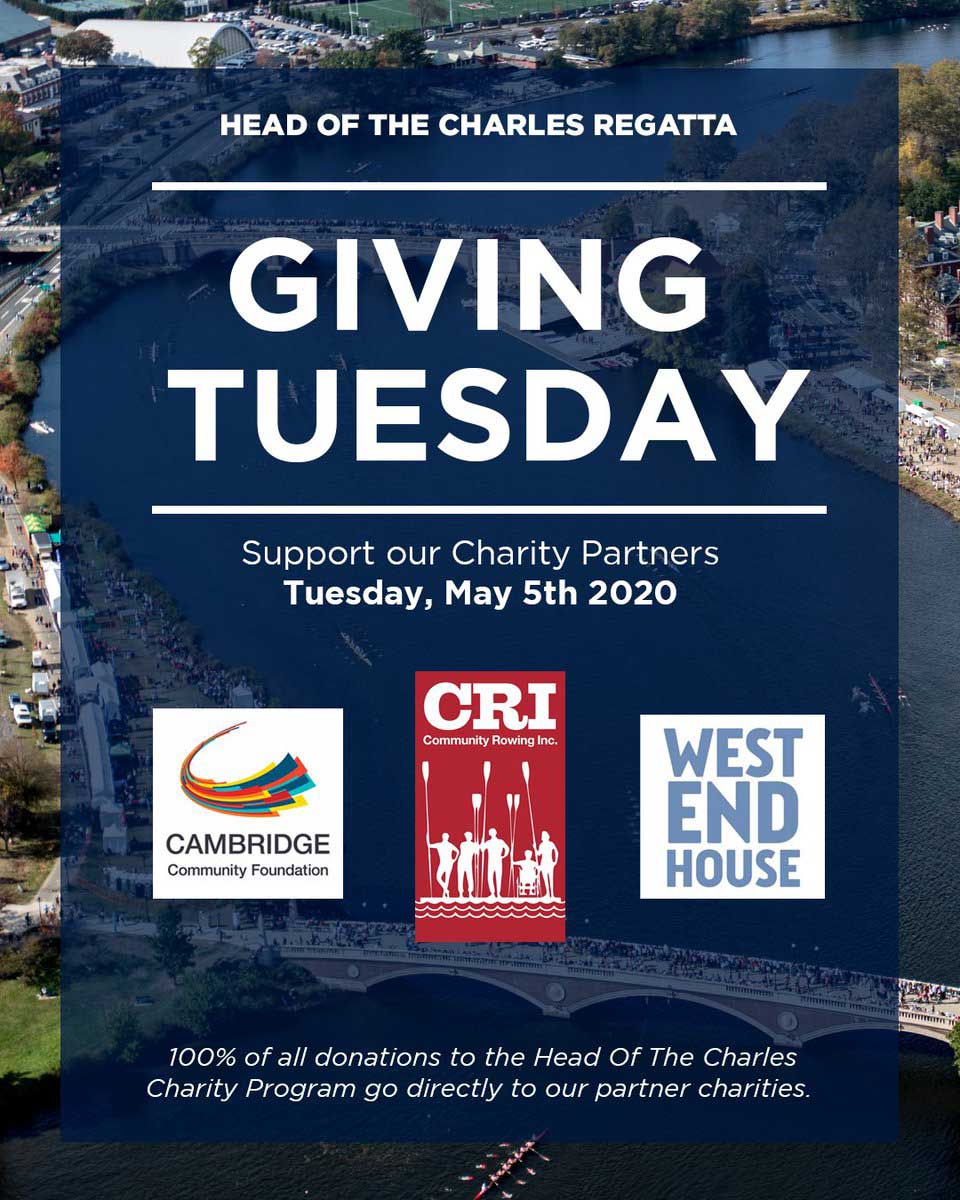 (Campaign above) - A 'Giving Tuesday' campaign demonstrates how this company is supporting local charities and businesses in the community.

5. Advanced sales and a touchless registration
We've talked about this before in our blog; promoting online sales and a touchless entry process is the step in the right direction for getting live events back.
However, even if you implement these recent changes, how are guests supposed to know about it?Marketing the touchless technology you're using for your event should be right up there with the new health procedures.
Encourage guests in your campaigns using CTAs to purchase tickets in advance and online to avoid interactions at the event gate. There are many of protocols you can put in place to create an event environment that in touchless, decreasing the chances of germs being spread. The event marketing trend of advertising safe spaces for guests is something we will see in the industry well beyond 2020.
To learn how to create a germ-free, touchless environment at your event from start to finish, download our free guide Complete Checklist for Running a Safe and Risk-Free Event.
6. Community competitions online
If people weren't online, they are now.
The Global Workplace Analytics predicts that even after COVID-19, roughly 56% of the U.S workforce will hold jobs that will allow them to work remote. As more people are moving to remote, online work, the more chances you will have to grab their attention.
About 3.6 billion people are using social media worldwide today, and these numbers will only go up.
Now is the time to get creative with your online campaigns, specifically competitions. Building a competition is the easiest way to get more engagement and excitement for your event. This can be done through ticket giveaways, free merchandise, exclusive meet and greets, essentially whatever you can use to get people eager to participate.
7. Building their own experiences via ticket packages
People love to have flexibility.
Meaning, if your event is reoccurring or a weekend festival/fair, giving guests the option to choose what days they want to attend (if they don't wish to attend all days) will increase your ticket sales substantially.
By offering flexible ticket packages, you'll have a higher customer conversion rate because people can attend and only pay for the days that work for them; rather than being forced to pay for all days or none at all.
Simple marketing ideas for an event would be to advertise these different ticket packages and deals being offered; not just the ability to select your date, but other ticket add-ons and perks.
VIP packages and experiences (backstage access, meet and greets, free merch., etc.)
Discounted tickets for distinct age groups and military
Exclusive membership deals
21+ beer tickets and passes
Assigned seating options
Drink and food tickets (purchasing items in advance)
Group ticketing and discount packages
8. Publishing cleaning procedures and announcements
Again with the health.
Remember, the fear of germs will never go away. So why not advertise it to your fullest ability?
Events are not only marketing the health and safety of their events, but publishing new procedures in place and actively announcing their proactive fight against the virus. As part of your marketing strategy, you need to be implementing different ways to communicate these changes to your guests. In doing so, you're constantly providing them reassurance and the comfort needed to attend your event(s).
Recommended ways to stay in touch and alert your guests of these changes:
SMS Marketing - learn more about Purplepass' SMS tool here
Email marketing
Purplepass' email marketing tool
Direct mail or cold calling
Alerts on your website
Press Releases
(Campaign above) - The digital flyer above demonstrates how this company plans to daily disinfect their areas and fight against COVID-19. This gives employees and guests peace of mind in knowing that the working areas will be clean and germ-free.
9. Refund protection plan and add-ons
Future events are offering insurance and refund protection plans in order to give guests the reassurance of getting their money back if they cancel the event.
Offering these types of options gives customers the extra security they will need in order to place an order during these unprecedented times.
Create custom terms & conditions
Purplepass users can customize their
checkout conditions and policies. Require
guests to agree to your terms upon checkout.
10. Live stream viewing (COVID-19)
Thanks to social media platforms like Instagram, live streaming has become more and more popular throughout the years. However, ever since events have been making the switch from in-person to live, the live streaming industry has blown up.
Now, promoters rely on different platforms to stream their events to customers' homes.
With a little practice and work, live streaming isn't as intimidating as it seems. However, if guests are used to previous in-person events from your company, making the switch to online is going to be a challenge.
Build a marketing plan that makes the transition to an online event smooth; include CTAs, live streaming guides, how-tos login, etc. Get people comfortable with the idea of streaming by promoting your event via live streams on the social platform of your choice.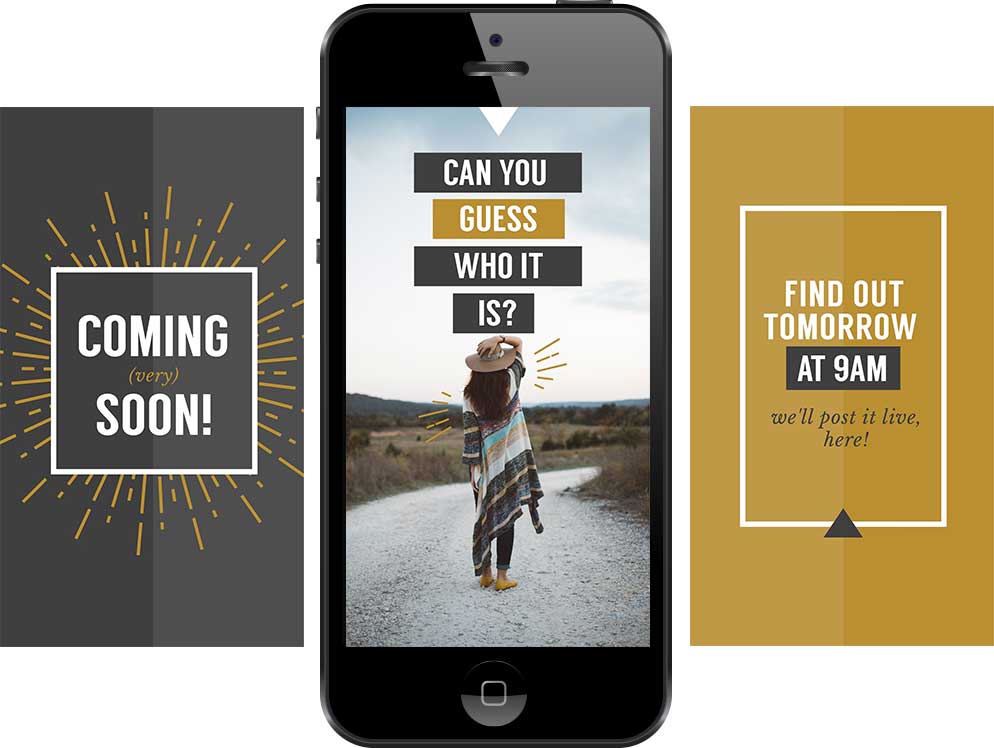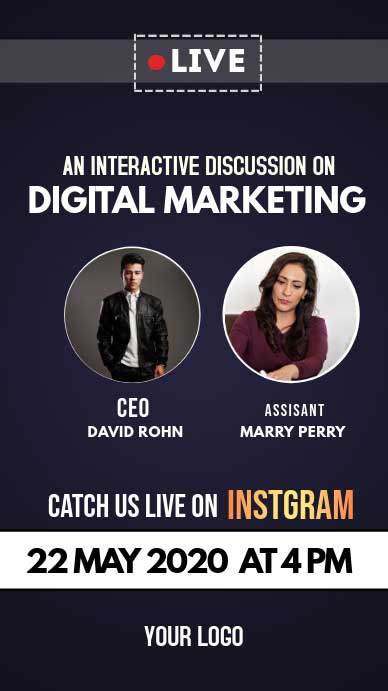 (Campaigns above) - These ads are different ways promoters can market their live streamed experiences via social media. Get people excited about logging in to your event using sneak peeks, social media stories, posts, and optimized campaigns.