10 COVID-Safe Ideas for Planning a Dance Party
After more than a year of suffering through the coronavirus pandemic, the United States is finally beginning to "get back to normal". With fewer restrictions in many states, that means it is becoming more possible to throw a safe, responsible dance party during the COVID era.
While there are numerous popular event trends that are currently working, we've outlined our top 10 ideas for planning a safe rave or party:
Of course, local restrictions or ordinances will determine if any of these tips apply to your planning and execution. However, you can likely piece together one or more of these tips to bring music back into people's lives after 365+ days of cabin fever!
1. Enforce capacity limits
CDC recommendations for capacity limits are always developing. State and local restrictions continue to change as more of the population becomes vaccinated.
In order to throw the safest, most responsible dance party possible, capacity limits should be enforced if they are required in your local area. Even if they are not required, it would not be a bad idea to reduce capacity in order to ensure those who want to social distance have the room to at your event.
2. Dedicated entry lines
If you expect numerous individuals to enter all at once, dedicated entry lines will help smooth out the process.
How you choose to set up these lines is entirely up to you. A few ideas include creating at least two lines for groups and one or more lines for those entering individually. This can control social distancing.
Tip: Try including a fast entry line as a perk for those who choose to partake in a mobile health screening, prior to the event.
3. Temperature checks
If your local ordinance allows it, temperature checks should be required at the entrance.
Since a fever is one of the telltale signs of COVID-19, a quick touchless forehead or wrist scan to check everyone's temperature gives all attendees peace of mind.
4. Color coded wristbands
Similar to a stop light party, you can use color coded wristbands to allow guests to easily explain their comfort level. For example, red color represents an individual who wants to social distance and stay at least six feet away. While yellow indicates a neutral position on social distancing.
Green means the attendee is ready to party and does not care about whether someone is six feet away or hugging them!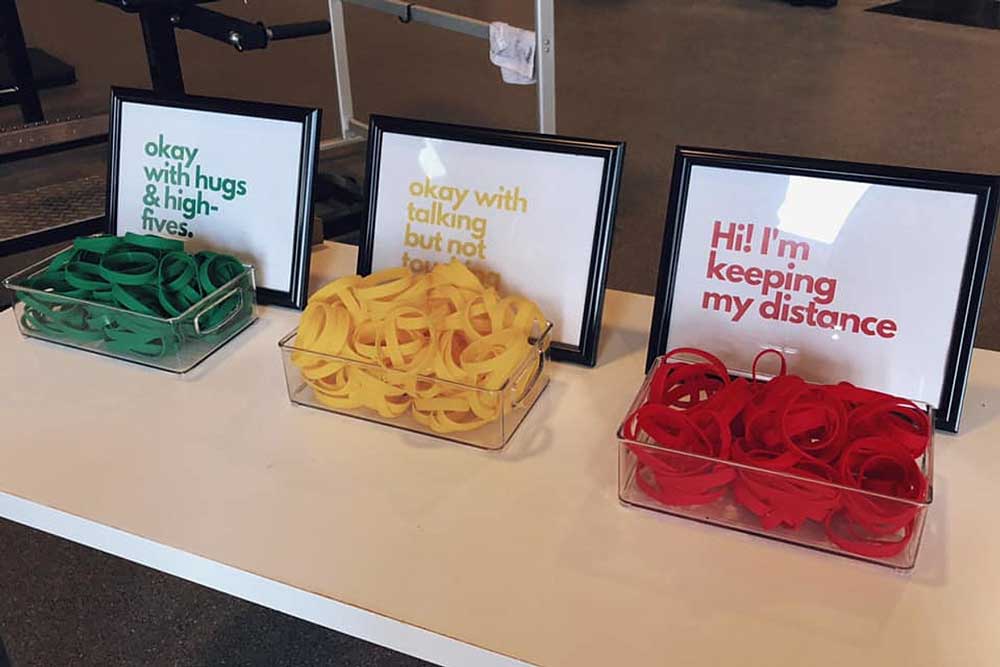 5. Use the pod method
If the wristband method does not work for your audience or your local ordinances still require distancing, consider the pod rave method.
When guests check in with their ticket, they can be escorted to their "pod". A pod can be as simple as tape on the ground or something fancier if you have a larger budget. The benefit of using pods for contract tracing is incredibly simple to manage.
6. Special viewing areas
Some individuals may want to stay away from the crowd while others are ready to get back to dance parties as they knew them before the pandemic. You can create special viewing areas that suit everyone's needs.
You can have a social distance viewing area and a non-social distance viewing area. Just make sure your local regulations allow for both types.
7. Use live stream
Some members of your target audience are ready to get back to fun, but they may not attend. Whether they find out they need to quarantine, care for a family member, or another reason that prevents them from attending, offer live stream tickets!
While this certainly does not recreate the same level of energy, it does allow you to connect more to the community. You can opt to offer this for free or a ticket at a discounted price.
8. Silent raves
If you have ever been to or seen a silent rave, you know they are often less "crazy" than a typical party. Since everyone is using headphones to listen to distinct sets, attendees naturally social distance themselves.
This is perfect for getting people out of the house without jumping headfirst into a full-blown dance party.
9. Drive in parties
A drive in party is a great way to throw a rave without having to worry so much about working on safety details for the party. Organized in rows, have attendees pay by car.
The further back they are, the cheaper the tickets typically. You don't have to worry about concessions, which means you don't need to worry about the safety of as many staff members.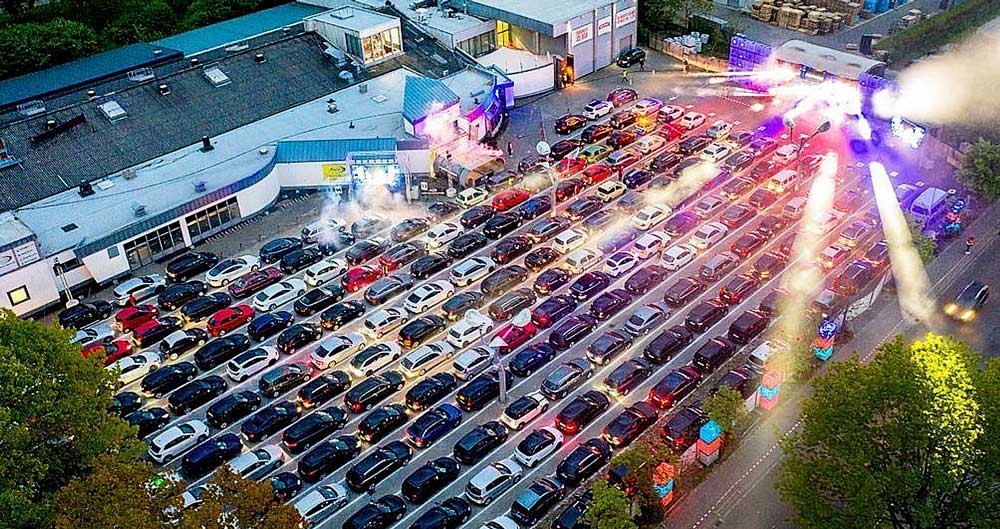 10. Virtual dance parties
If none of the above tips suit your needs, a virtual dance party is still a great way to throw a rave during the COVID era. It limits the amount of equipment that needs to be scrounged together, but it doesn't sacrifice any of the fun that your attendees can have.
Everyone is safe in their homes and has access to all of their party favors. To ensure guests feel connected, use a specific hashtag and encourage everyone to share their photos. Periodically throughout the show, share some photos on your own social media accounts.
---
Safe, responsible fun is possible in 2021
While the world is well on its way to "getting back to normal", we still have ways to go. With these 10 tips, you can safely throw a dance party that keeps everyone's safety top of mind.
To avoid any headaches with ticketing and check in on the day of your event, consider Purplepass. We proudly offer a free demo, which will prove just how simple it can be to sell tickets during a pandemic.