matching article(s)
Show content for
Everybody
Organizer
Buyer
Answers
Viewing custom question answers and uploaded files requested at checkout
Viewing custom question answers and uploaded files requested at checkout
Option #1: Viewing uploads and answers in bulk
Log in to your Purplepass promoter dashboard
Select "Tools" from the top navigation bar
Click the "Custom Questions" icon to load the Custom Questions subsection, where all of your events with custom questions/file requests will appear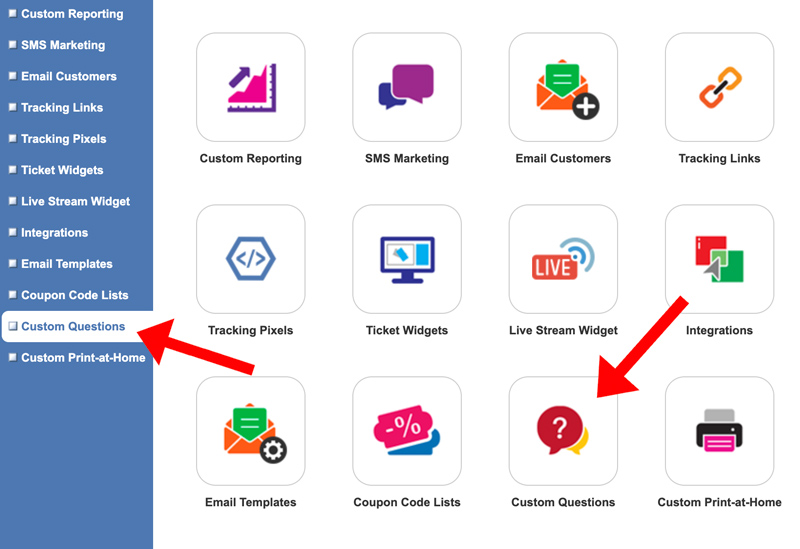 Choose the event you would like to review from the "Select Events" dropdown bar. The questions included with the event you select will immediately appear.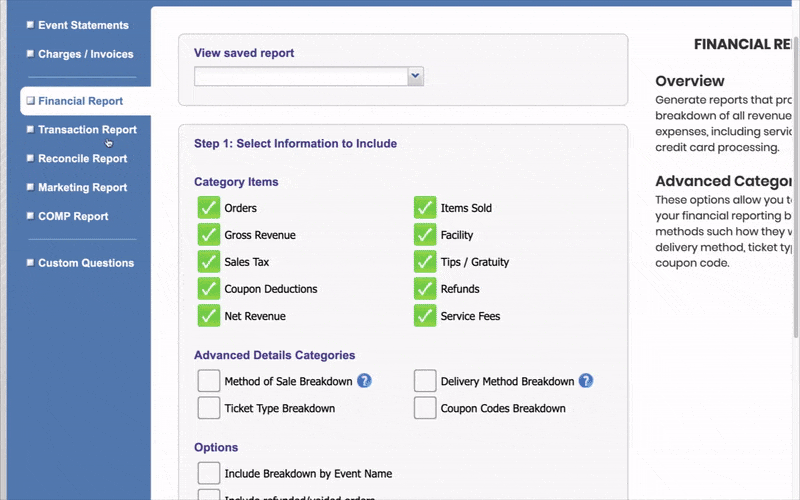 Select and/or deselect the questions you would like to see the answers for based on the files and information you are tracking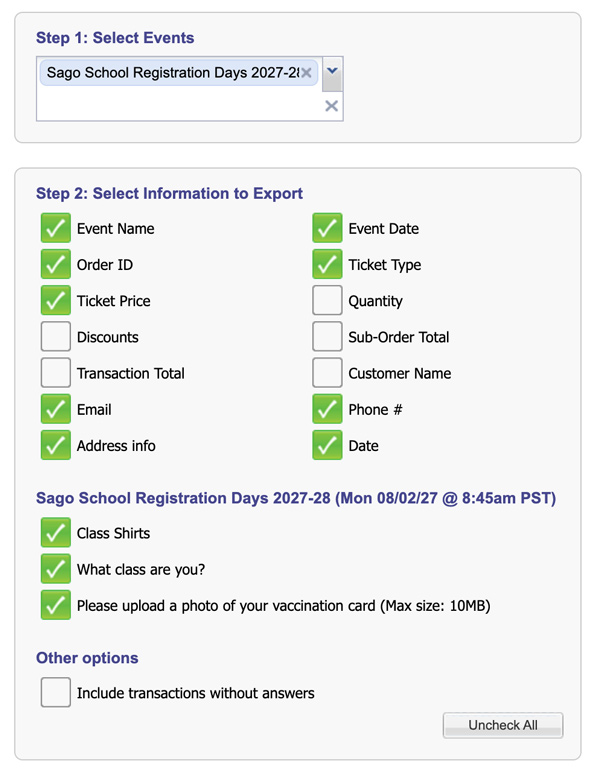 Click "View all answers" to generate a list of all answers and/or uploads provided for your selected questions
Scroll to the right of the pop-up that includes your generated answers to view more information regarding the types of files that were uploaded, as well as the number of uploaded files available
Click on the file type or file name that has been uploaded and submitted during the checkout process to view more information or to view the image enlarged and at its original size.

Option #2: Viewing individual uploads and responses
Log in to your Purplepass promoter dashboard
Select "Search Orders" from the top navigation bar
Search for individual order or events using the filter tool on the left side
Find the contact you want to view the upload for and click "Details"

Click "View Responses" under "Check out questions"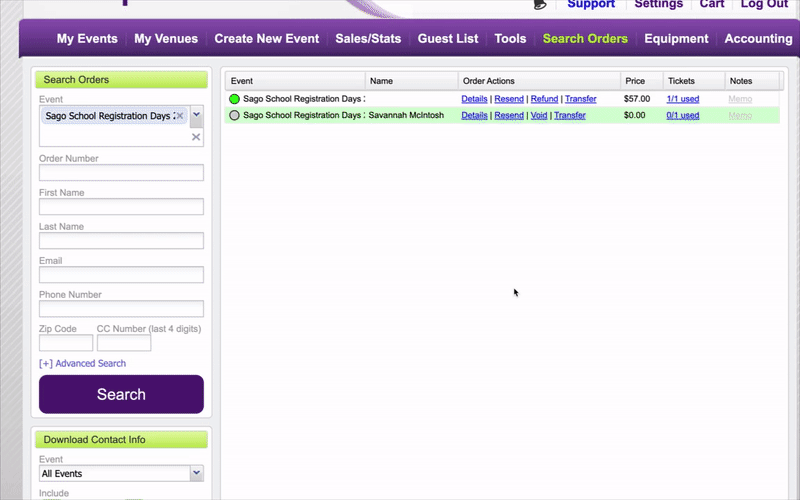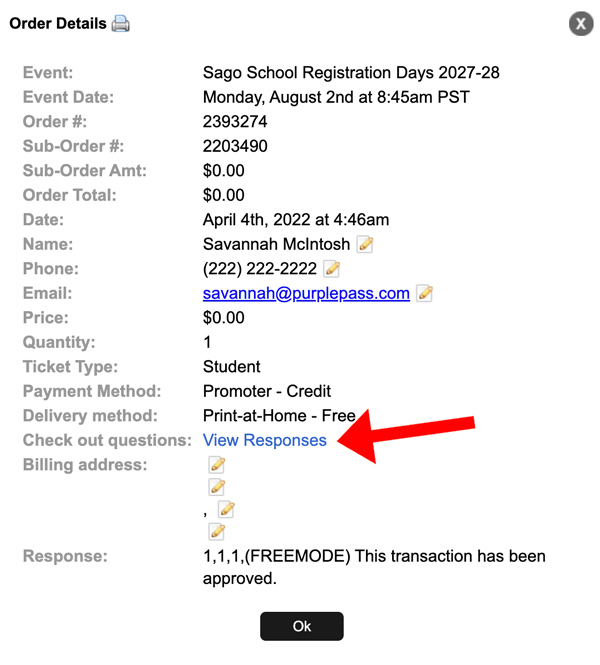 You will get this pop-up window with the information you need