matching article(s)
Show content for
Everybody
Organizer
Buyer
Answers
Setting the number of tickets that can be sold for an event
Setting the number of tickets that can be sold for an event
The process for setting the number of tickets for an event
Log in to your Purplepass promoter dashboard
Select "Create New Event" or edit current event

Go to your "The Location" section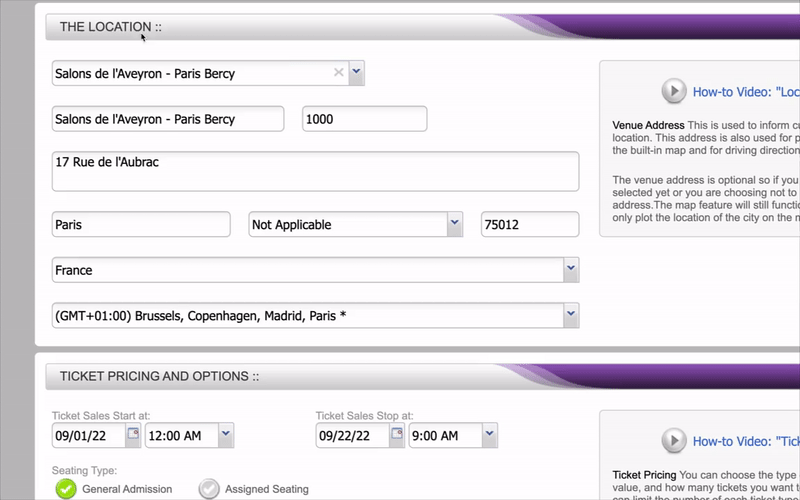 4. Find "Venue Capacity"


Venue Capacity
The venue capacity controls how many tickets you can sell; you can't sell past the number you put.
Enter the number of tickets to be sold in the "Venue Capacity" field.
Ticket Types Sold
To control the total number of ticket types sold and combinations of ticket types:
1. Log into your Purplepass promoter dashboard
2. Select "Create New Event" or edit current event

3. Go to your "Ticket Pricing And Options" section. After creating your ticket type, you can enter a maximum number of tickets that can be sold. If the maximum isn't met, the remainder can be applied as a general admission to meet the venue capacity.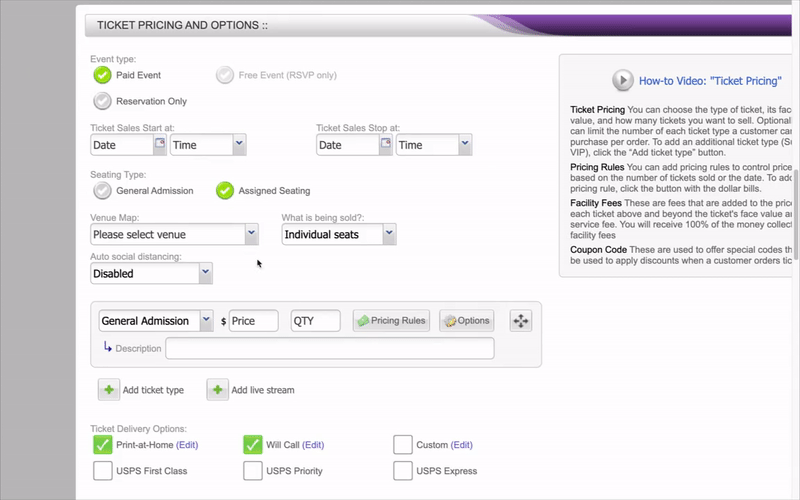 NOTE: If you wish to let the system control the amount of ticket types sold based on the venue capacity, simply leave the quantity field blank.