matching article(s)
Show content for
Everybody
Organizer
Buyer
Answers
Creating a live stream ticket type option
Creating a live stream ticket type option
If you are planning a livestreaming event or want to provide customers with the ability to purchase access to your live stream, you can create a streaming ticket type option.
Log in to your Purplepass promoter dashboard
Select "Create New Event" from the top navigation bar or edit an existing event

Scroll down to the "Ticket Pricing and Options" subsection
Click "Add Live Stream" below the admission type options or previously created ticket types. NOTE: You can use the dropdown option or select the green plus icon to add the live stream ticket type.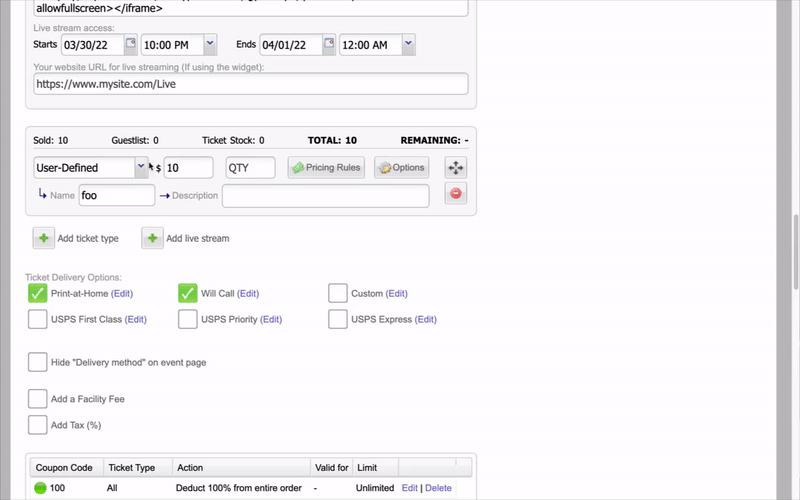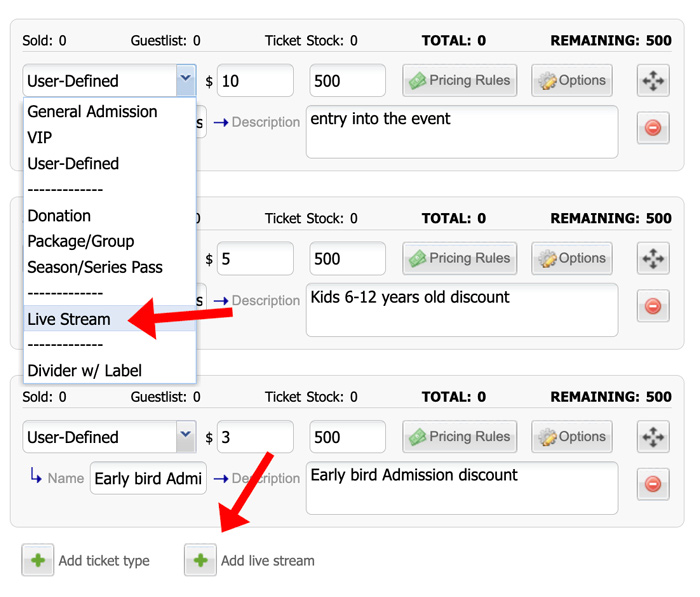 A new section will appear for adding live stream information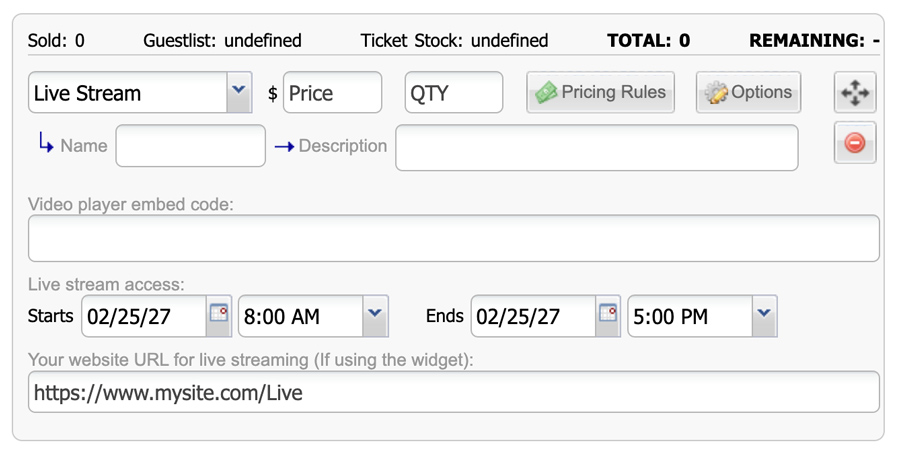 Here you can add the price, quantity, name of the live stream, as well as the live stream description from the section that appears. If you want to limit the number of users who can live stream your event, you can set the quantity limit here.
Enter the video player embed code you wish to have gated and protected by Purplepass

Set specific times for live stream content to be available by setting the date and time. NOTE: You can attempt to access the live stream embed code outside your chosen live stream times to verify that the content is properly gated. Now, your live stream video and content will only be available during designated times and dates specified by you.

If you are using the live stream widget, enter the URL to the page on your site with the widget. This is where we will send people when they click the link in their email confirmation to view the live stream. If you leave it blank, we will send them to purpleass.com/Live. NOTE: If you are not using the live stream widget, leave it blank.

Scroll to the bottom of your event page and select "Post Event"
NOTE: It is possible to add multiple live stream options (along with ticket type options) with each event you create.