The Effects of COVID on the Sports Industry (Are Live Events Returning?)
At the onset of the pandemic, many countries implemented lockdowns, travel restrictions, and social distancing measures to reduce human-to-human contact to contain the spread of the COVID-19. Because of these restrictions, many industries were affected and sporting activities came to a halt.
The sports industry before the pandemic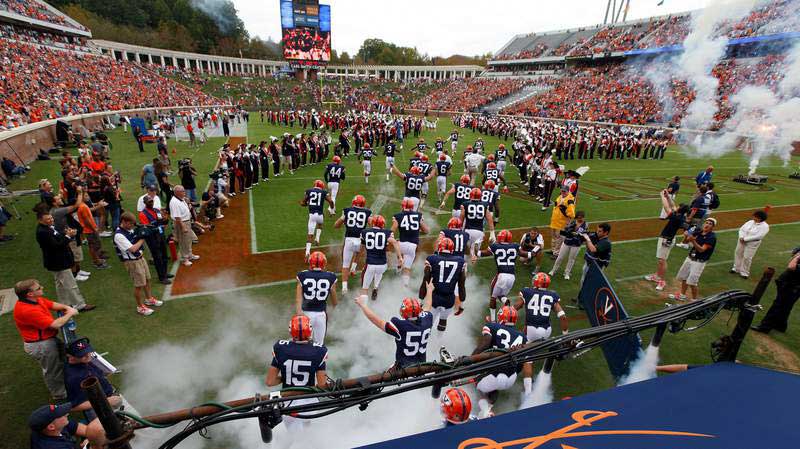 The professional sports business has always been luxurious—both in the United States and across the world.
According to Business Wire, we approximately valued the global sports industry at $488.5 billion, growing at a CAGR of 4.3% since 2014. In addition, we expected the sector to grow at a CAGR of 5.9% to nearly 614 billion U.S. dollars in 2022—before the coronavirus interrupted the billion-dollar industry.
According to Statista, in 2018, the United States held a 32.5 percent share of the global sports market and is the key market in the sports apparel and footwear industry.
There are three primary sources of revenue for the industry that were affected by the pandemic.


1. Broadcasting
For most sports organizations, the sale of their broadcasting and media rights to media companies is their single most significant source of revenue.
In the United States, football is the most-viewed sport, with 19 of the 20 most-viewed T.V. broadcasts in U.S history being Super Bowls from previous years. During the season, NFL games are broadcast live on Mondays, Thursdays, and Sundays, with these games consistently being the highest-rated shows on T.V. For this reason, media companies pay a lot of money for the rights to broadcast these games.
According to Statista, the NFL signed a $54.6 billion deal with many media companies for their football packages. These media outlets include Fox (2014-2022), ESPN (2014-2021), DirecTV (2015-2022), CBS (2014-2022), and NBS (2014-2022).
Other leagues have benefitted from these luxurious broadcasting deals. For example, in 2014, the National Basketball Association (NBA) signed a $24 billion deal with ESPN and TNT to give them media rights for over nine years.
In addition, the English Premier League broadcasting rights also rose to $12 billion for the next three seasons in 2019.
Touchless ticketing for sports
Ticketing that works for large crowds,
season passes, and selling merchandise.

2. Sponsorships and advertising opportunities
Besides large media coverage contracts, professional sports teams and leagues also make a lot of money by selling companies the right to manufacture and sell items representing their teams and league.
These items may include stadium naming rights or merchandise.
For example, the NBA signed an eight-year, one billion U.S. dollar deal with Nike that saw the sports retail company become the exclusive sports apparel provider for the league and its teams.
3. Ticketing and concessions
While massive broadcasting deals and corporate sponsorships overshadow in-person fan-centered revenue streams like ticket sales and concessions, they are still a vital source of revenue for many sports organizations.
The era of postponed and canceled sports
To safeguard the health of athletes and other parties involved, major national, regional, and international sporting events had to be postponed or canceled.
As a result, the COVID-19 pandemic was the most significant disruption to the sporting calendar worldwide since World War II. From football tournaments, basketball games, marathons, athletic championships, rugby, skiing, cricket, wrestling, sailing, no sport was unaffected.
With the closure of stadiums, gyms, and training venues worldwide, and unexpected changes to the sporting calendar, the pandemic was a brutal reminder of how crucial each element of the sports ecosystem is to us.
In the pandemic's face, millions of jobs were lost, not only for sports professionals but also for those in the sporting service and retail industries connected with events and leagues. This includes travel and tourism, transportation, catering, infrastructure, media broadcasting, and many others.


Major sports events canceled or postponed due to coronavirus
The most significant event affected was the 2020 Summer Olympics and Paralympics scheduled to start on 24th July 2020. Although the Japanese government had taken extra precautions to ensure safety, qualifying events were being postponed and canceled daily. As a result, the opening ceremonies of the Games were postponed to July 2021.
In March 2021, citing international travel restrictions and the need to safeguard the health of the athletes, Japan announced that no guests or spectators from outside Japan could attend the Games. The cost of postponing the 2020 Olympics was estimated to be about $5.8 billion.
Additionally, the impact of the pandemic on the financial sector, the largest investors in sports partnerships, also rippled down to the sports industry, with many leagues at risk of losing sponsors.
According to Two Circles, the sector's global spending on sports was expected to decrease by 37% in 2020 to $28.9 billion from $46.1 billion in 2019.
An industry adapting to the new normal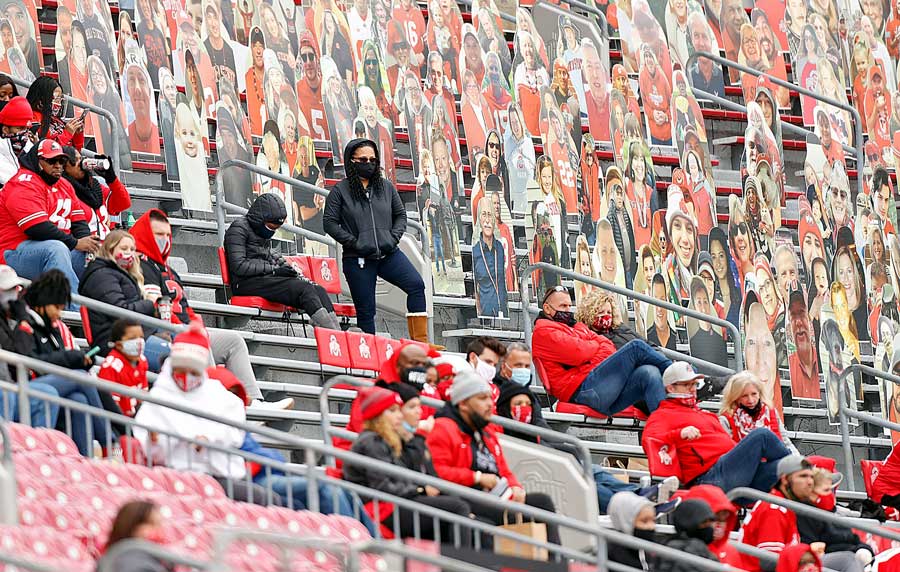 In the absence of live sporting events, the industry is capitalized on the high demand for media consumption by finding alternative ways to engage its audience. For example, sports broadcasters like Fox Sports and ESPN broadcast archived content, replayed classic games, aired documentaries, niche competitions, and e-sports to keep their consumers glued to their screens. Individual leagues also joined this bandwagon. For example, the NFL made every game since 2009 available for streaming on its direct-to-consumer channel, Game Pass, a strategy that increased the sign-ups for its streaming service.
Sports personalities and shareholders also pivoted their appearances digitally through video messages, virtual hangouts, joined online gamers as the demand and streaming figures soared, and hosted sporting competitions online.


New CDC guidelines for sporting events
The manufacture and approval of various COVID-19 vaccines have given us hope that the world may soon return to normal.
As about 141 million Americans are fully vaccinated, and at least 172 million Americans have received the first dose of the COVID-19 vaccine, the Center for Disease Control and Prevention recently updated their COVID-19 safety protocols for both the players and spectators.
These safety protocols state that:
Sporting events are to be held outdoors, where possible, to reduce the risk for transmission

People should get tested for COVID-19 weekly. If they are planning to watch a game, they should schedule a test 48-72 hours before the game.

Players and spectators are to maintain at least six feet of distance between themselves. In addition, the capacity of the arena should be limited such that it supports the social distancing requirement.

People must wear a face mask indoors and in some outdoor settings.

Players should stay home if they test positive for COVID-19 or if they show symptoms. They should also quarantine if they were in close contact with a person who tested positive or who had symptoms of COVID-19.

Players are to bring their equipment like water bottles, helmets, headgears, and bats, if possible, to limit sharing of equipment

Players are to wash and sanitize their hands before and after practices, games, and after sharing equipment
Fully vaccinated people, both players, and spectators are exempted from these guidelines and can continue enjoying their sporting activities as they did before the pandemic.
Easy-to-create season passes
Build flexible season or flex passes
loyal fans to enjoy all year round!