The CARES Act is Here to Help Event Planners
The CARES Act is an acronym for Coronavirus Aid, Relief, and Economic Security. This program provides helpful financial assistance for the majority of Americans, including those who work in the event planning industry.
They passed the Act into law on March 27 in the aftermath of the coronavirus out break, also referred to as COVID-19.
If you work in a small event planning industry or manage a small business, pay close attention to the details of the financial support provided through the CARES Act. Below is a quick look at how the financial help provided by this Act will help those in the event planning industry come out of this financial crisis.
Economic Injury Disaster loan (SBA)
The Economic Injury Disaster Loan, commonly referred to with the acronym of EIDL, provides loans upwards of $2 million for those negatively impacted by the coronavirus pandemic.
You can apply for EIDL financial support at this link.
If you qualify as a small business owner, you are eligible to apply for a loan up to but not in excess of $10,000 through the EIDL program. This loan provides the financial relief necessary to keep small businesses, including event planners, up and running while revenue is not coming in.


The advance does not have to be paid back
Specifically designed for small businesses with less than 500 workers so most event planners will qualify.
Over 500 workers and you meet the size standards as detailed by the SBA, you might qualify for EIDL assistance.

If your application is accepted and you qualify, your EIDL advance funds will be provided within days, helping your event planning business stay afloat during these difficult times.
Paycheck Protection Program (PPP)
The PPP component of the CARE Act provides a whopping $349 billion of loans with the goal of helping America's small businesses and nonprofit groups remain in business.
This loan is specifically designed to cover:
Payroll expenses
Utility service agreements
Leases
Current interest payments on mortgage/rent


Payroll costs include worker salaries upwards of a yearly rate of pay of $100,000 along with:
Hourly wages
Cash tips
Premiums for group health insurance
Paid sick/medical leave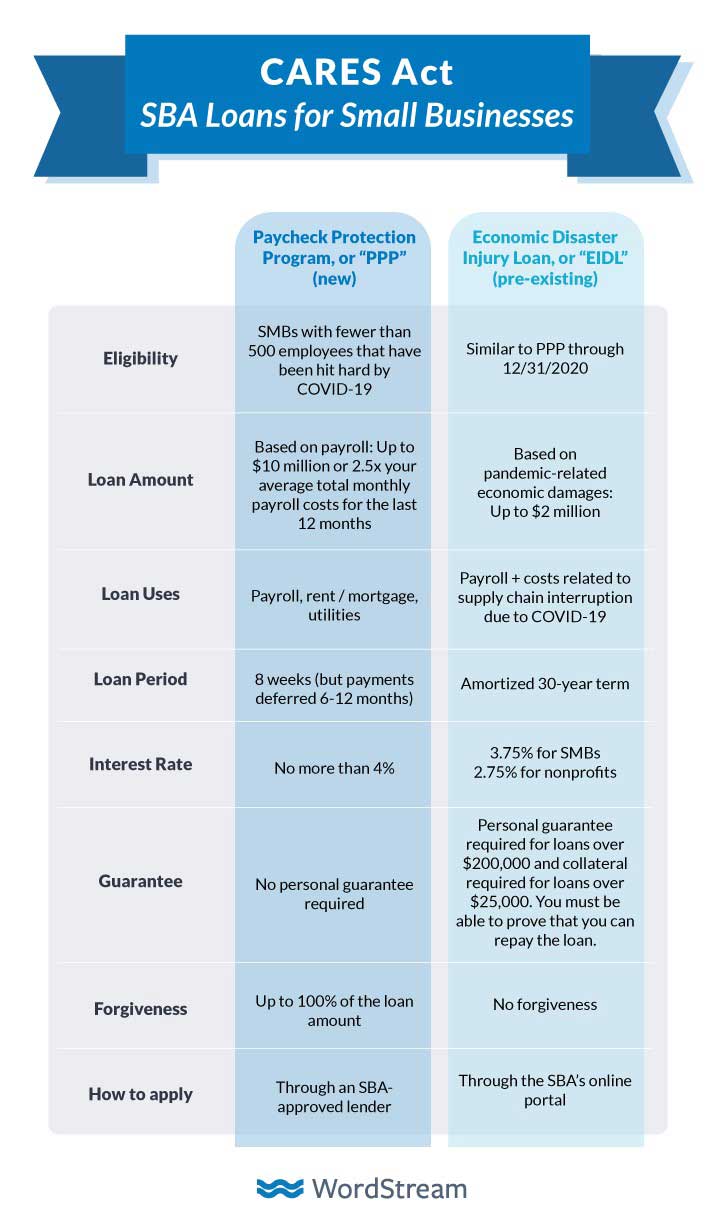 This loan is eligible for forgiveness unless it is used for expenses related to the business other than those listed above. As long as your event planning business has 500 or fewer employees, you will prove eligible for PPP.
PPP loan applications are available through all lending institutions approved for participation in the program.
Thankfully, thousands of banks are participating in the lending programs related to the pandemic. In fact, even some community banks are taking part. There is no need to visit a government office in-person to apply for the PPP loan.
Rather, you can call your local bank or use the SBA web-based Lender Match tool to connect with a lender approved by the SBA.
Event organizers and COVID-19 updates
Find more videos weekly on inside tips and
insights from professionals on managing
your events during COVID-19.
Emergency Economic Injury Grants
Emergency Economic Injury Grants were tacked on to EIDL loans, providing cash advances upwards of $10,000. Sometimes, these grants are provided within as little as three days after the application for support is submitted.
The purpose of the grant is to:
Keep workers on payroll
Coverthe cost of sick leave
Pay business obligations
Cover the cost of business rent/mortgage


Emergency economic injury grants are available through the end of the year yet back dated to the Jan. 31 of 2020 to permit those who have applied for EIDL to qualify for the grant program.
You can fill out the application for grant assistance at this link.
It is important to note borrowers who are provided with PPP loans or refinance their EIDL loan to a PPP loan will end up with the grant amount subtracted from the money forgiven within the PPP. If you would like more information about emergency grants, surf the web on over to the SBA website.
Tips for event planners during the COVID-19 pandemic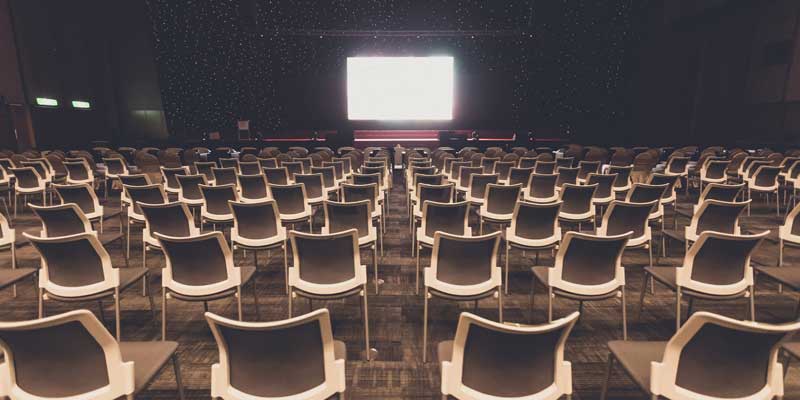 Event planners far and wide are chomping at the bit to get back to work and start selling tickets. However, it is important to recognize that the coronavirus pandemic and subsequent governmental responses are out of your control.


Your time will come - be patient
Event planners will have to wait for the go-ahead from their state government or the federal government in order to hold an in-person event larger than 10 people.
Go virtual
This is a good time to consider pivoting from an in-person event to a virtual event on the internet.
Though going virtual is not possible for every single type of event, certain events can easily be transitioned to the web.


Live stream your event
Live stream your event on the internet and you will keep your target audience interested during this difficult period, ultimately making it that much more likely they will attend your subsequent events when the economy is reopened.
In the meantime, check out this informative YouTube video to find out more about how the CARES Act relief plan will help those in the event planning industry make ends meet throughout the coronavirus pandemic.
Reschedule and postpone your events
We make it easy to make any changes
and updates directly within your account.