10 Best Conference Merchandise and Promo Gifts Ideas
Promotional products are the cornerstone of the B2B events industry. From conferences and meetings to keynote stages, merchandise and business go hand-in-hand and guess what?
The promotional products industry is worth a staggering $18 billion. And — according to ASI— the biggest consumers of promo merch is healthcare, non-profits, education, financial, and manufacturing.
People love merch.
It's a great way to connect with your brand, show off to attendees, and provide a physical value for time spent at conferences.
But what kind of swag do you get?
From the iconic band t-shirt to mouse pads and stickers, here are the 10 best conference merchandise ideas you should hand out at your next conference.


Sell ticket add-ons at checkout
You don't just have to sell tickets. You can sell
merchandise, food and drink tickets as ticket add-ons.
1. Bags/Totes/Grocery Bags
Tote bags are a classic choice.
They're cheap, branded, and serve a function for almost anyone. Unlike clothing where you have to worry about sizing and fit, tote bags are simple.
You use them to carry stuff.
We know what you're thinking. Tote bags are overdone, but they're really not.
Only 8.4% of promo merchandise that businesses hand out comprises bags.
So, it's popular, but it's not so overwhelmingly popular that your guests have a secret tote bag closet.
And even if they did, is that so bad?
Who doesn't have a plastic bag drawer at their house?
They're useful and promote the current trend of living green.
2. Planners/Notebooks
Let's continue down the road of function.
Planners and notebooks are another set of classic handouts.
Now, let's clarify something. All event planners should pay careful attention when they're planning on handout out textiles due to the trend of living green (mentioned above).
Make sure that that the company isn't on a 'Green-first' initiative.
Promoting a greener life and handing out notebooks wouldn't go with your mission, unless you are using recycled products.
Now that would be cool!




3. T-shirts and sweaters
It's time to talk about the elephant in the room — the t-shirt.
Not only do t-shirts make up a majority of the $3.1 billion spent at concerts, but they also make up over 25% of all promo merch sales for businesses.
We could go on for days about the value of t-shirts (people literally walk around with branded logos on them), but we'll skip all of that and keep this short-and-sweet:
You should consider getting t-shirts.
They are inexpensive to produce, the go to for promo merchandise, and everyone wants one!
Tip: Include the option of preordering a t-shirt at your ticket registration checkout online.
This way, guests can reserve their merchandise and you can order a more accurate size count for t-shirts, saving you money and resources.
4. Pens and pencils
There are three things that absolutely rock about pens.
They're cheap
They're cheap
They're cheap


Oh... did we mention that they're cheap?
Here's the thing — that's fine! The average person keeps conference promo products for over 8 months! People will hold on to the pen until it runs out of ink. And why wouldn't they? It's a pen!


5. Cups/Travel Mugs
Coffee cups and travel cups are another hyper-functional gift.
You may think: "They will only see it when they're drinking coffee. I should get a t-shirt instead."
Well, hold your horses.
We haven't hit you with the best part. Cups last a long time.
Not only do over 63% of people pass on their promo merch, but cups can end up at Goodwill stores and thrift shops where new people will buy it.
And every time it changes hands, it exposes someone new to your branding. If anything, cups are the most valuable of the promotional merchandise because it lasts so long.


6. Stickers
Now we get into the less-permanent category. So, why on earth would you want to pass out stickers instead of cups or t-shirts?
Price!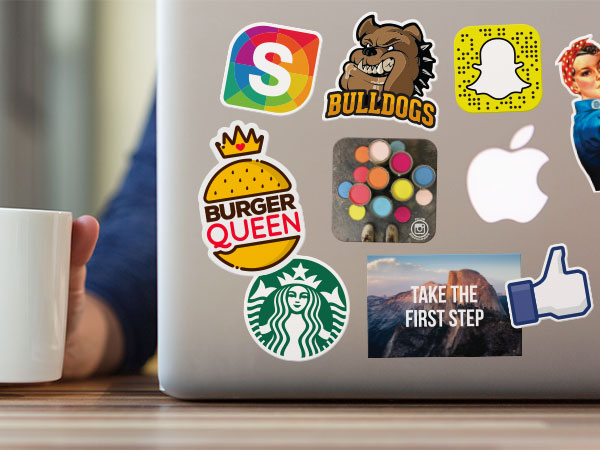 You can get a bundle of stickers for almost nothing, and they still get your brand in people's heads.
71% of people at trade shows will remember a brand that gave them promo merch — no matter what the merch was.
Plus, stickers are fun!!
A lot of people collect them, so why not add to their collections?!
7. Office Goods
This section refers to calendars, staplers, clocks, pencil holders, etc. Really, anything that people will sit on their desks and use.
The value in these is straightforward.
You're giving people something directly related to the conference (i.e., work), and it's something they can use or might even need.
Simple enough.
Give them something useful, while advertising your brand (win-win).
8. Mouse Pads
Believe it or not, the mouse pad section of promo merch is rapidly growing and it makes sense. We almost all use computers at our jobs now.
So mouse pads are now (if we're honest) a part of the office goods category.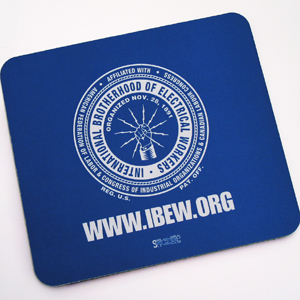 But they're also easy to customize and give you room to print some pretty cool branded designs on them.
Over the years, mouse pads can get run down and old, so it's always a good idea to upgrade your guests with some cool branded pads.


9. Branded tickets and passes
Didn't think of this one?
You can hand out tickets to other business events at your corporate event.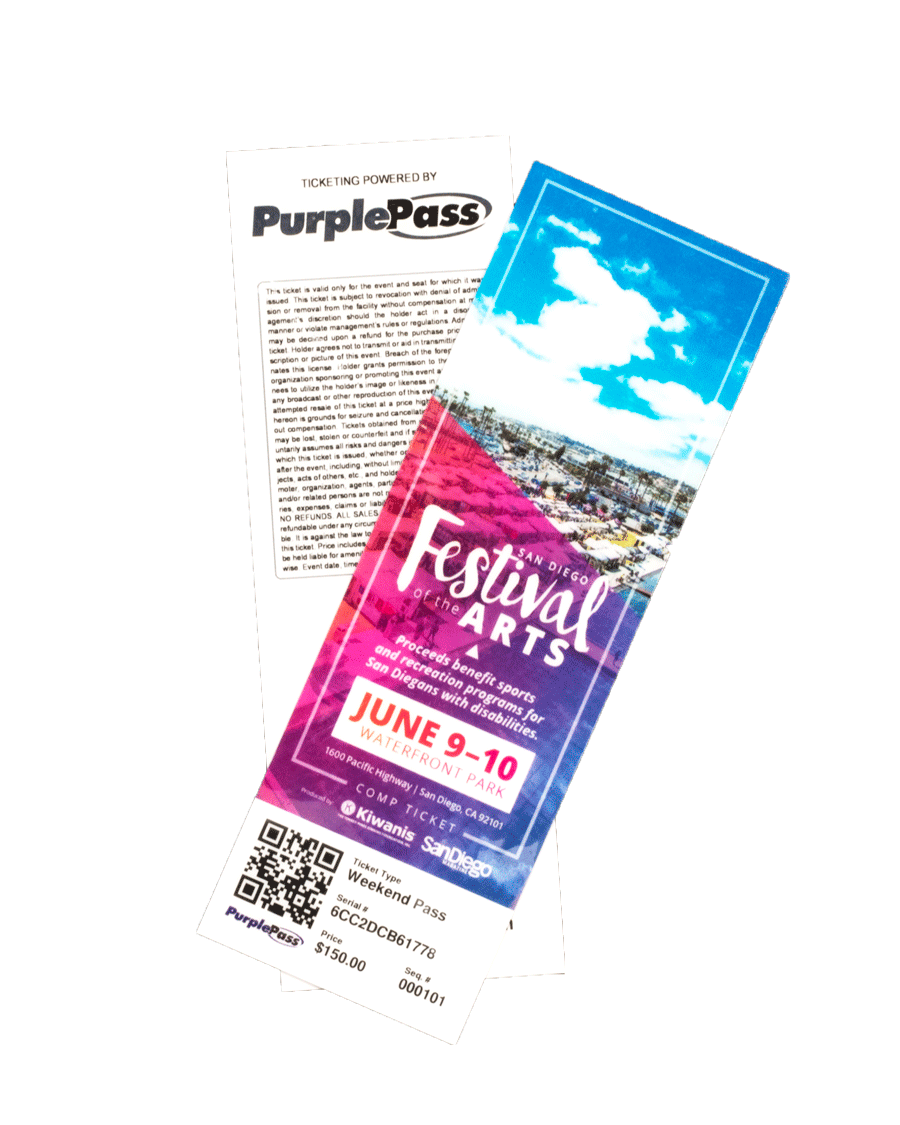 Not only does this help you pack events you're having issues filling up, but it can keep people coming back to your events.
Do ticket giveaways, hand them out as prizes, or as a thank you for attending your event.
10. Business Cards
Everyone loves a good business cards. This is probably one of the most understated gifts, but it can be an absolute hit if you nail it.
Here's the thing — 39% of people won't do business with someone who has a cheap-looking card.
If you will hand out business cards, they need to look nice because they represent you.
You don't have to be Patrick Bateman serious about your cards, but make sure they are professional with the necessary information on them.
Express Event Printing
Meet our sister company, Express Event Printing. They can bring your merchandise designs to life! You can order custom prints and other event material now at Express Event Printing by requesting a free quote below.


Request a quote below for your printed material
Request a quote below or contact us at
support@purplepass.com for more info.