Spark Holiday Buzz: Creative Promo Code Tactics for Events This Season
The holiday season, with its festive spirit, ushers in a period of celebration, gatherings, and events. For event planners, it presents a unique challenge: how to stand out in a saturated market and create buzz around their holiday events. One highly effective strategy in this digital era is the use of coupon codes. Not only do they offer an incentive to spur ticket sales, but they also create an avenue for creative engagement with potential attendees.
In this comprehensive guide, we explore innovative ideas for using various types of promo codes, including cleverly named codes that resonate with the holiday spirit, ultimately driving attention and excitement for your holiday events.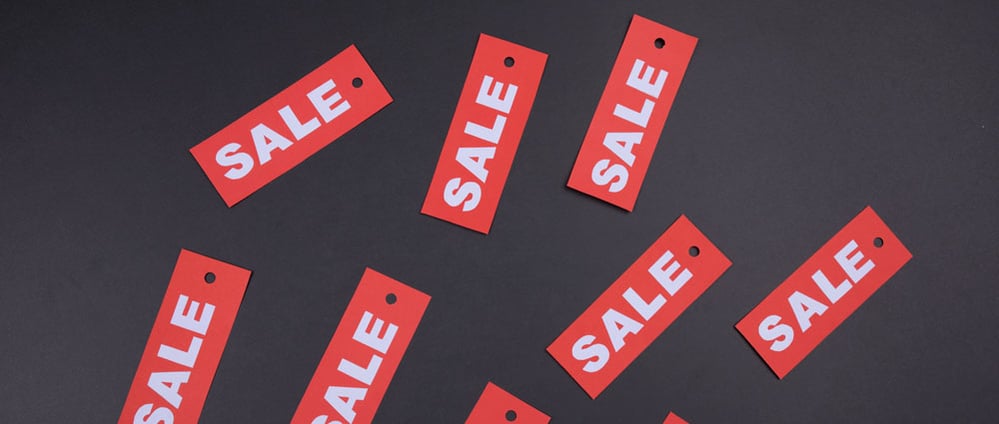 Understanding the Power of Promo Codes
In the digital shopping realm, consumers have grown accustomed to seeking deals; they crave the thrill of snagging discounts. For events, promo codes serve a dual purpose: they satisfy attendees' desire for a deal and provide you with a marketing tool that can easily be tracked and adjusted, ensuring a clear view of your promotional strategy's effectiveness.
Here are some clever promo code ideas to use this holiday season when promoting your next event.
Early Bird Codes: "EARLYJINGLE"
These codes encourage swift action, rewarding those who book their spots in advance. For instance, "EARLYJINGLE" could offer a 20% discount on tickets purchased before a certain date, creating urgency.
Tip: Promote these codes as soon as your event goes live, capitalizing on the initial surge of interest and boosting early sales.'

Limited Quantity Codes: "QUICKSLEIGH"
Scarcity is a powerful motivator. Offering a coupon like "QUICKSLEIGH," which is available to the first 50 registrants, for example, can drive rapid action and early engagement.
Tip: These codes work well when you announce them unexpectedly, creating a sense of exclusive opportunity.


Group Discount Codes: "FESTIVEFRIENDS"
Holidays are about togetherness, so encourage group participation with codes like "FESTIVEFRIENDS," which could offer special rates for group registrations.
Tip: This strategy can expand your event's reach organically through attendees' social circles, promoting a shared experience.

Flash Sale Codes: "12HRTINSEL"
Limited-time offers, such as "12HRTINSEL" for a discount valid for only 12 hours, can ignite a sense of urgency and exclusivity.
Tip: Flash sale codes are perfect for social media, where swift, time-sensitive communication is the norm. These impromptu sales can reinvigorate interest in your event.

Social Media Sharing Codes: "MERRYSHARE"
Encourage online engagement and word-of-mouth marketing with a code like "MERRYSHARE," offering discounts to those who share your event on their social media.
Tip: This strategy enhances your event's online visibility, drawing in an audience that extends beyond your immediate reach.

Email Subscription Codes: "HOLLYNEWS"
For new subscribers to your newsletter, offer an instant discount on their ticket purchase with a code like "HOLLYNEWS."
Tip: This approach builds your mailing list, providing a larger audience for current and future event marketing.

Loyalty Reward Codes: "LOYALCHEER"
Recognize and reward past attendees with a special offer just for them, creating repeat customers and fostering a sense of community and appreciation.
Tip: Personalized communications with these codes enhance recipients' positive feelings toward your brand and event.



Creative Coupon Code Naming
The coupon code itself is a marketing opportunity. Clever, holiday-themed codes can enhance the festive spirit, make your offers more memorable, and encourage sharing. Here are examples that might spark inspiration:
"JOLLYVIBES" for a general discount offer
"SNOWFLAKES" for a calming yoga retreat holiday event
"FIREWORKS" for a New Year's event special offer
"FEASTMODE" for a discount on a holiday culinary event
"GIFTWRAP" for an add-on deal (like free merchandise or refreshments)
Custom Codes For Any Event!
Build unique promos to attract more
people, groups, students, etc. to your events.
Strategies for Effective Coupon Code Promotion
Integrated Marketing Communication: Ensure your coupon codes are visible across all your communication platforms, including your website, social media, newsletters, and more. Consistent messaging across all channels reinforces the promotion's presence in a potential attendee's mind.

Leverage Social Media: Platforms like Instagram, Facebook, and Twitter are ideal for sharing coupon codes. Use engaging visuals and short videos to catch your attention. Going live on these platforms to announce special offers creates real-time engagement and excitement.

Partnerships and Influencer Collaborations: Collaborate with influencers or industry partners to promote your event's coupon codes. Their endorsement can significantly expand your reach and lend credibility to your event.

Press Releases and Blog Posts: For significant holiday events, detailed press releases and blog posts can provide in-depth information and context, making the case for why this event is unmissable, with coupon codes sweetening the deal.

Email Marketing: Don't underestimate the power of a well-crafted email campaign. Segment your audience and tailor your messages to different groups, offering exclusive codes to loyal patrons, for instance.



Conclusion: In the sea of holiday events, standing out requires creativity and strategic engagement with your audience. Coupon codes are more than just a discount - they're a bridge, enticing attendees to cross over from interest to action. By offering targeted incentives and using playful, themed codes, you can tap into the holiday spirit that thrives on joy, sharing, and celebration.
Remember, the goal is not just to sell an event but to promote an experience — one that begins with the very first interaction your audience has with your event, which might just be a cleverly named, festively themed coupon code. Happy holidays and happy planning!