How to Sell Merchandise Online for Your Events
Hosting an event of any kind or size is a great way to attract attention to a certain business, product, service, or even idea. If you are hosting an event and want to promote and sell merchandise, one way to do so is to sell your merchandise online.
Selling merchandise online for an event with a platform such as Purplepass is not only a way to streamline the selling process itself, but it can also help to significantly increase the overall revenue you generate from each event you host.
Sell add-ons with your tickets
From merchandise to concession sales,
you can customize what you sell online.
Benefits of selling merchandise for an event
Selling merchandise at an event is a great way to build brand awareness while maximizing a brand's reach and visibility (online and off).
Selling merchandise for any event also provides a great opportunity to generate an additional revenue stream, aside from ticket sales alone.
Different types of merchandise sold
Events of all kinds host vendors and sell merchandise to increase revenue and brand/image visibility. Some events may sell clothing that represents a band or an artist, while others may sell customized USB drives, stationery, backpacks, and other accessories.
The type of merchandise you choose to sell at any event you host will depend on the event artists, guests, or speakers that are planning to attend, as well as the purpose of the event itself.
Popular merchandise items might include:
T-shirts
Sweaters
Hats
Branded items (cups, lanyards, bags, etc.)
Why you should sell merchandise online vs in-person
Choosing to sell merchandise for an upcoming event online in advance provides many benefits, including the ability for guests and attendees to wear or show off their purchased swag and merchandise on the actual date of the event.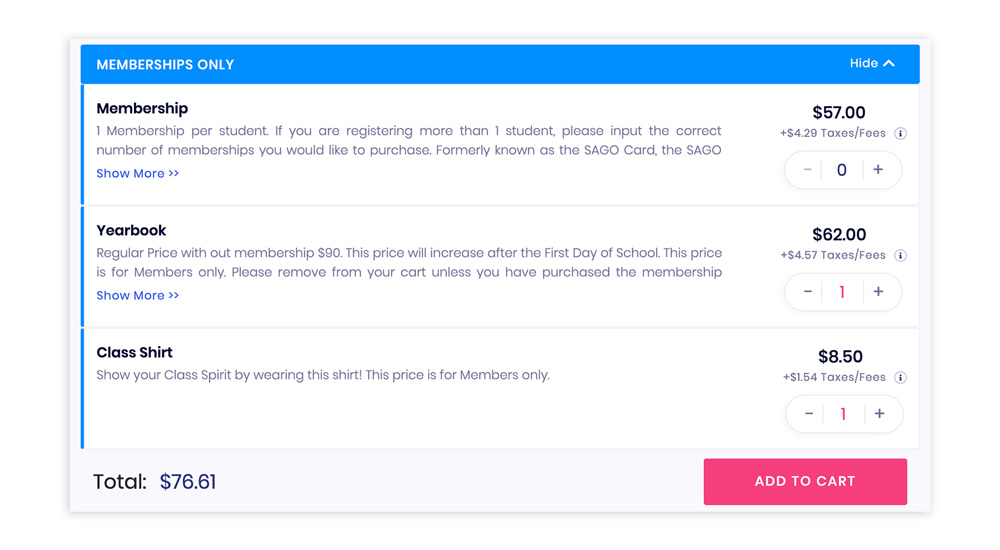 Benefits of selling merchandise online include:
Less staff required (replaced by automation)
Fewer lines and congested traffic ways at an event
Better able to predict inventory needed to avoid over or under ordering
Guests can get items in advance and wear them to the event
Selling merchandise for an event online may not seem like a major decision for planning an event, but it can drastically impact the overall traffic and revenue streams of the event itself.
Choosing to sell merchandise online in advance can help your event to go even smoother without causing line backups and overcrowding.
Advanced selling options with Purplepass
We make it easy to sell what you need
online, minimize lines, accept all payments, etc.
---
How to sell merchandise online with Purplepass
1. Log in to your Purplepass promoter dashboard
2. Create a new event or edit an existing one
3. Once you're in the creation dashboard, scroll down to the "Ticket Pricing and Options" section
*** Optional, but recommended. When creating your ticket types, first create "Divider w/ label" so you can title a section for merchandise sales online.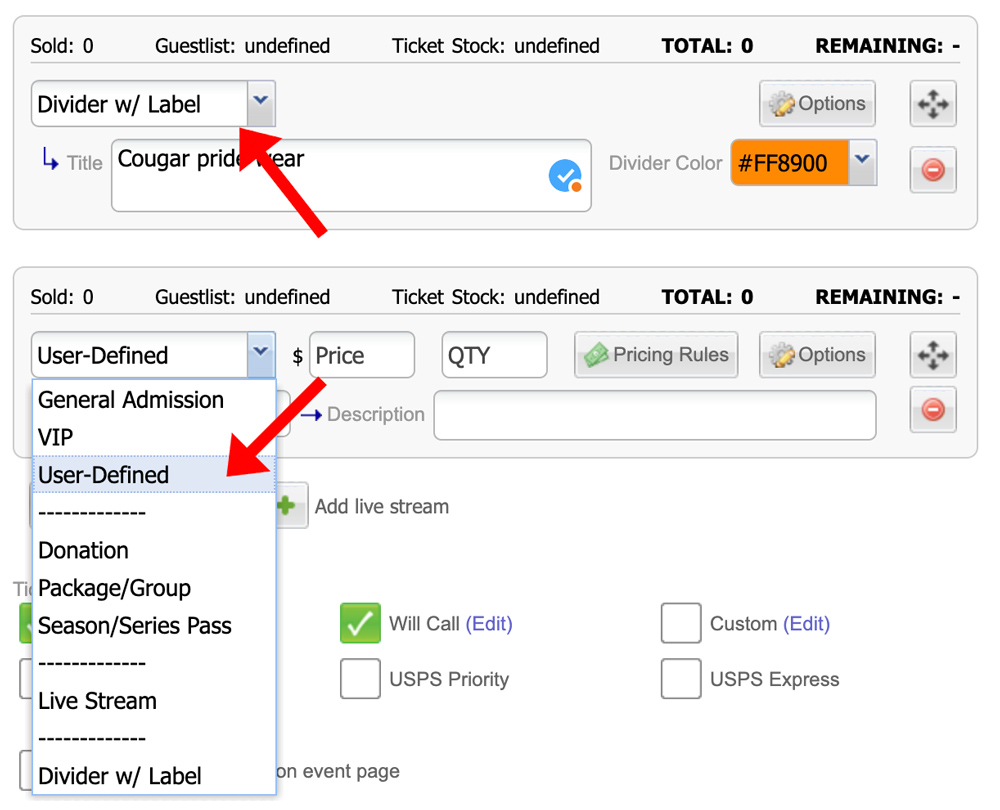 4. Start creating your ticket types, but for merchandise sales. To do this, select "User-Defined" and fill in the necessary boxes; prices, quantity, name and description.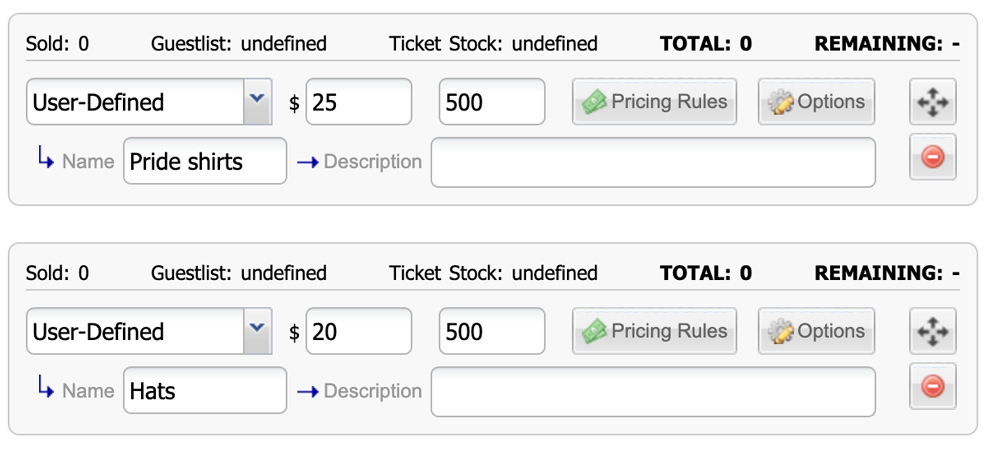 5. When ready, scroll down to the bottom and select "Update Event" - You should see the changes reflected on your registration and/or ticket widgets.