7 Ways to Market Your Charity Event and Encourage Donations
Marketing a charity or fundraising event is one of the most important steps that come before the actual event day. If you aren't promoting the event, people won't know about it.
If no one knows about it,then you won't get donations. Simple as that. Here are a few different tips you can try for marketing an event with the goal of collecting donations.
1. If you have any artists, talent, performers… show them off
Once you know the talent at your event, who will perform, any special guests, etc. show them off!
A good place to start is ALWAYS social media where you can tell their story and connect to their own personal followers.
Don't just use one form of social media. Instead, try different campaigns to see what yields the best results. You can use a combination of blogs, images, and promote event promo videos.
A quarter of Internet users are on Facebook but there are also 18% on Instagram, 26% on LinkedIn and a lot of other platforms you shouldn't ignore.
The artists or guests you have for the event will be the big draw in, so it's important you use this to your advantage in your marketing efforts and connect to their platforms as well. This goes for any sponsors too.
Here are different ways to market your elite guest list:
Live streaming on social media
Using guests as influencers to help market the event
Promoting video interviews and previews of their performances
2. Advertise the purpose of the event
People want to know where their money is going. Now is your time to explain what your cause does, the mission and how this money will make a difference.
Tell them this by creating an effective story that viewers can connect to emotionally.
Take this promo for example (below). It's a powerful ad that tells you right away how your donation can make a difference in someone's life. It almost makes you feel guilty for not contributing.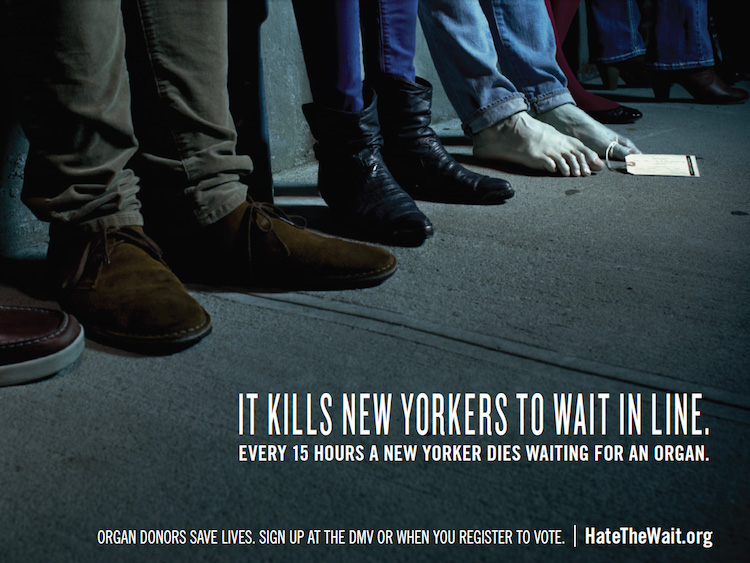 Some of the best donation campaigns don't stop after someone donates, whether that's online or at an event. Here are some ways you can create an interactive campaign:
Let donors track their contributions with an app or online tool (Charity Miles, GiveTide, etc.)
Send them a 'thank you' card or package showing your appreciation. It is, after all, the little things that count.
Have the cause interact with them. If they are donating to help families, children, animals, provide a way to follow up and show them their donation made a difference in their lives.


People will be more inclined to donate if they can get evidence that their money actually contributed to something.


3. Allow donations online
Selling tickets online can make it easy to bring in more exposure to your event, especially if it's a local one. It's also easier for people to find and purchase tickets if they are made available online or mobile.
Getting people to your website is half the battle, now you're asking them to attend your event. What if they can't? If you got them to your event page, don't let them walk away without offering the chance to donate online.
Online giving has grown 12.1% over the past year, and if people feel connected to your cause, if given the chance, they will donate online.
The goal then is to create a super user-friendly website, with different forms, pop-ups, call-to-actions, that can direct people to a place for donations.
4. Promote testimonials and how donations have helped
If this is an annual event, then it's much easier to promote the message again. You have the data to prove that these donations impacted your cause ... use it!
Share video testimonies from people that donated last year, online reviews of different experiences, and interview based blogs from people that the donations affected.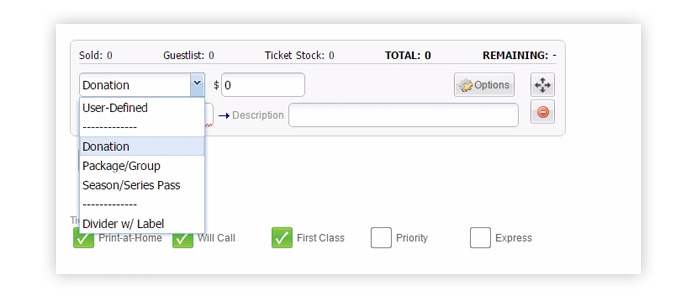 Email marketing can be a good strategy to promote testimonials since email has the highest return of investment of any marketing channel and you get on average $40 back for every dollar you spend.
Think about it!


5. Have a ticket price strategy
How much are you charging for this event? Are you charging at all? Now is the time to create a ticket pricing strategy that could benefit you.


(1) You can choose to not set any ticket prices at all, only asking for any amount they want to donate. This allows people to be generous with their donation if they so choose.
If they aren't so generous, give them more opportunities at the event to build their contributions.
When creating your campaign, keep in mind donations made on a branded form will be 38% larger than contributions that come through a generic page.
(2) You could also offer a discount on admission to give people an incentive to buy tickets early if you are charging for admittance.
Those who buy the tickets early then become ambassadors for the event and can help convince family and friends to also attend, boosting ticket sales.
6. Find another charity to partner with
You don't have to do everything alone. I guarantee there are a handful of other local nonprofits in your community looking to boost their donations as well.
Create a partnership!
Partnering with another group or charity similar to your cause allows you to use their resources and audience to expand your organization's awareness for free.
Think of it like a sponsorship; they help promote your event in exchange for you mentioning their organization at the charity.
7. Don't forget a follow-up strategy
Once the event is a success, and you have raised money for your deserving cause, it's tempting to believe your hard work is finished.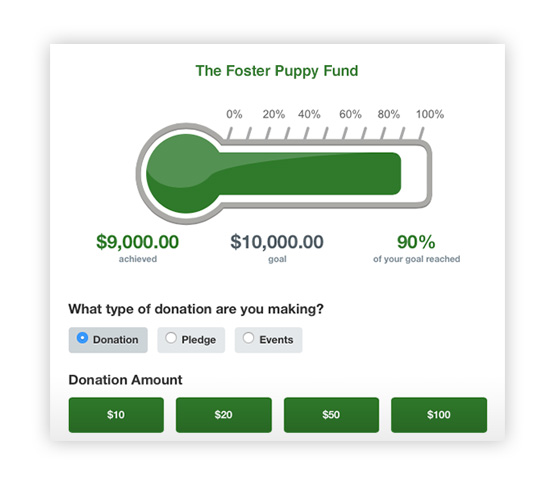 Remember, after each event you host, to do the following:
Send out thank you cards or emails
Shoutouts to anyone that contributed a large amount
Gather reviews, testimonials, etc. for marketing purposes
Organize any event photos for your website and future event promotions
Do a shoutout on social media letting people know how the event went and what you raised
For more nonprofit tips and event marketing advice, you can subscribe below.