Basic Event Planning Tips for First-Time Planners
Planning an event that attempts to connect patrons with a particular brand or business is a way to garner attention, spread brand awareness, and ultimately, generate sales and revenue. Whether you are planning a local event to promote nearby vendors or to simply highlight products and services you offer, there are a few tips for first-time event planners that should not be overlooked.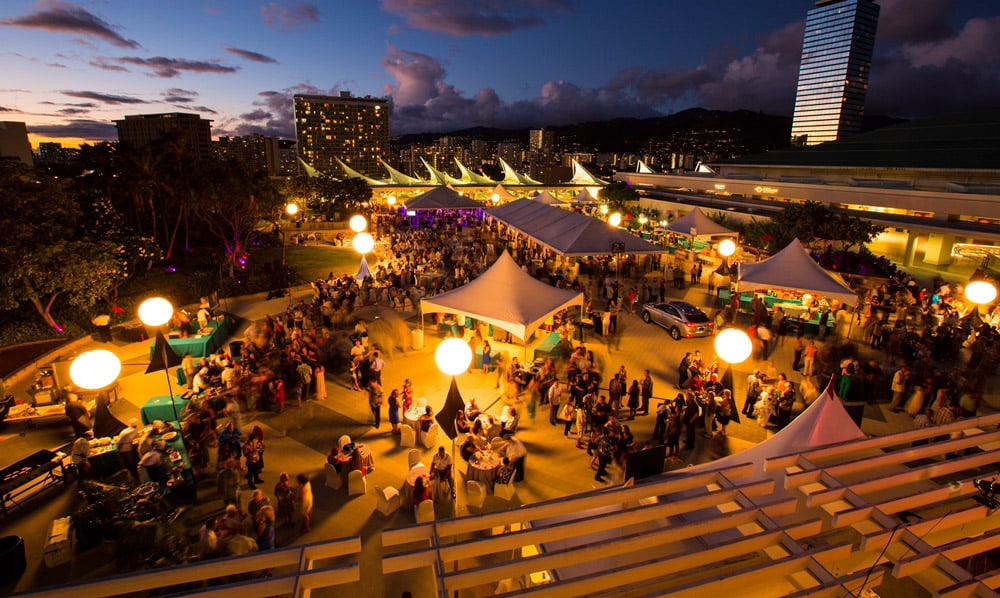 1. Start Planning Early
Plan your events ahead of time by preparing at least 6 to 12 months in advance. Giving yourself time to prepare, plan, and execute your event is a way to maintain your peace of mind while organizing, delegating, and overseeing the outcome without a hassle.
2. Set a Realistic Budget
Budgeting is a key component of any successful event, whether virtual, local, or hybrid events. Setting a realistic budget should include potential expenses, unexpected costs, and even ongoing costs or contracts that will also need to be agreed upon. Consider the cost of venues, vendors, and any additional services you require to host the event you envision.
3. Define Your Event Goals and Objectives
Establish clearly defined objectives and goals you have in mind for your event ahead of time. Doing so will guide your decision-making process to ensure your event is successful.
Some ways to define your event goals early on include:
Consider the audience you are attempting to reach. Are you trying to reach a particular demographic?
What is the purpose of your event? Are you trying to bring awareness to local vendors, or promote your own products and services?
What venues are best for your event and why? What locations are likely to draw the biggest crowds?
How will you reach potential attendees or guests? Will you be using local advertisements such as radio, newspaper, and television ads, or will you be using online solutions? Will you be promoting your event via a website, newsletter, social media, etc.?
Do you have an established online presence to help in the promotion of your upcoming event(s)? If so, how are you currently reaching your audience and garnering new followers and/or subscribers online?
4. Select the Right Venue
Location, location, location.
Choosing the right venue is key to ensuring your event goes as smoothly as possible. Select a venue that is most suitable for your event's projected size, theme, and budget you have available. Consider accessibility, sustainability, location, and potential crowd size when reviewing venues to find a location with the amenities you require.
To summarize, keep the following venue factors in mind before making your decision:
Location: The location of your chosen venue can mean the difference between a successful and lacking turnout.
Sustainability: If you are hosting an event that is based on energy efficiency or going Green, finding a sustainable venue is key.
Accessibility: If you want to maximize attendance, ensuring accessibility is possible for those in need.
Theme: Are you using a particular theme throughout your event? If so, you may want to find a venue that offers the atmosphere or ability to make decorating changes before your event date.
Budget: What is the cost of the venue(s) you are most interested in?
5. Develop a Detailed Timeline
Once you have an understanding of the basic needs you require for your event, you can then create a timeline that includes key deadlines and milestones leading up to your event. By developing a detailed timeline, eliminate and mitigate unnecessary stress during the planning process altogether. Using a detailed timeline is also key to ensuring you maintain deadlines and reach specific milestones on time.
6. Choose the Right Vendors
Hosting a successful vendor event requires, well, the right vendors. When you host an event with vendors who sell low-quality goods, cheap services, or ideas that are simply not appealing to your audience, the event is not likely to be thought of as a success by your attendees. Vetting the vendors you choose to host prior to your event is highly recommended, especially if you are thinking of hosting a high-niche event or an event highlighting the best of small businesses in your area.
Choosing the right vendors may seem like a tedious process, but it provides valuable insight into the type of vendors you have in your area before planning your next event. Read reviews and research references of vendors who are interested in your event before finalizing your decisions with regard to the vendors you choose to host.
7. Communicate With Your Team
Communication is essential whether you are hosting a small vendor-centric event locally or a massive hybrid event both online and off. Communicating with the team who is helping to plan and host your upcoming event is imperative, whether you are working with event planners themselves or individual third-party services.
Additionally, you will also need to know how to effectively communicate with any and all vendors, volunteers, and staff you choose to hire to help manage and plan your event. Assign roles and responsibilities while communicating expectations as clearly as possible, as quickly as you are able to once your team has been assembled.
8. Have a Backup Plan
Whenever you are planning an event, whether for personal or business purposes, it's highly advisable to have a backup or contingency plan in place. Unexpected events can occur at any time, such as inclement weather, vendor no-shows, or even a lack of event ticket sales. If you have a backup plan in place, however, you will feel much more at ease while planning your next event, regardless of the ultimate outcome.
Whether you are planning an upcoming outdoor selling event, a promotional event, or even a networking event, knowing how to begin the planning process and what the planning process entails is essential. The more prepared you feel while planning your event ahead of time, the less likely you are to encounter issues as the event date approaches. Proper event planning can help you to remain focused on what matters most as you promote your own business, brand, or reputation.