An A to Z Guide For Building Your Event Planning Business
Are you finally getting around to building your event planning business? New to the industry? You came to the right place. As you develop your event planning business, it is essential to market and expand your customer base quickly. We have developed a simple alphabetical checklist to use as a guide, so nothing falls through the cracks on this journey. Let's get started!


Promoting Your Services

---

A. Actively Network
For most planners, networking is at the top of the list in order to develop a strong customer base. Networking can help your business in two ways. (1) If people have met you and know about your services, they will feel more comfortable referring other businesses to you or use your services themselves later on. In addition, (2) networking with hotels, caterers, and other industry related business will give you the chance to meet some people whose services you may require later on.
B. Business Endorsements & Reviews
Examine your company with different business pioneers to help ensure that you are the first name on their minds when they need a coordinator for their events. You can endorse your business through online resources such as relevant community platforms, social media, and on Capterra, a reviewing platform. The more you can build your reviews and postivie feedback online, the more trustworthy and authentic you will appear.
C. Consistently Advertise
Social media, traditional ads, digital marketing, there are so many ways you can promote your services and/or events. Most planners agree that an ad in the Yellow Pages is a good business sense, but that's not enough. Whether you're spending thousands on your ads or pennies, you should be constantly building marketing campaigns to get your name out there.
D. Develop Your Business Online
In order to advertise correctly, you need a central website where users can find more information about your services, background and events. This means creating your business' website. A slogan, mission statement, testimonies, pricing, contact information, service/event photos, etc. Think of this as being your online portfolio for clients.
For tips on creating the perfect event planner's portfolio, click below.
E. Event Business Cards
Do not underestimate the power of this small but powerful traditional marketing tool. Even in the digital age, a brief, printed business card is always critical to have. Business cards can actually contain a lot of information while remaining small enough to fit in a wallet, purse or on a small display at a local business or stores. Be prepared the next time someone asks for more information and have your card handy; plus it looks professional vs writing your info on a piece of paper.
F. Find Places To Put Your Cards
Continuing on from our previous point, you should research the best places to place your cards for your target market. Bring them to networking events, business meetings, and other suitable loctaion where people might be looking for event planning services such as with your suppliers:
- Florist Shops
- Catering/Restaurants
- Photography Studios
- Party Planning Supply Stores
- Etc.
All places people will go who likely need an event planner. Business cards are the best expression of your brand, except for a greeting, handshake, or a short discussion. No one has ever invented anything that replaces this form of formal communication.
G. Get Informative Brochures
Like your business card, brochures, well designed professionally, can help cement your image as a professional planner. Believe it or not, people still prefer traditional ads to look at when evaluating a service.
Our sister company, Express Event Printing, can bring your brochure designs to life. You can order custom prints and other event material now at Express Event Printing by requesting a free quote below.
H. Helpful Customer Service
One of the best ways to keep customers satisfied and coming back is to be always on the lookout for new ideas and ways to improve the services you provide. Consider the following for boosting your customer service options and whats available to customers:
Take a course or series of sessions in event management.
Use online chat bots on your website for real-time questions.
Respond within 1 day to calls, emails, text with inquiries and questions.
Make sure your contact information is visible on the homepage of your website.
Build a customer service team so not all the work falls on you.
Invest the time to speak with an industry consultant to stay up to date on the latest trends.
Attend several events to learn how they are shaped.
Subscribe to a newsletter or professional journal to get industry news.
I. Integrations With Social Media
Twitter, Facebook, Instagram, Flickr, Snapchat, the options are endless. Make sure you are integrating with as many different social platforms that makes sense for your business. Remember, with each platform comes with a different audience types.
Facebook (Stats):
Facebook users are 43% female and 57% male.
Of all the people on the internet, 83% of Women & 75% of Men use Facebook.
Average Facebook user has 155 "friends".
62% of online Seniors aged 65+ are on Facebookand 72% are between age 50-64.
Instagram (Stats):
Ages 13–17: 57 million (7%)
Ages 18–24: 270 million (32%)
Ages 25–34: 270 million (32%)
Ages 35–44: 131 million (15%)
Twitter (Stats):
14% of Twitter's 321 million active users in 2018 were between the ages of 18 and 24.
Another 21% were between the ages of 25 and 34, and 19% between the ages of 35 and 44.
J. Jazz Up Your Social Campaigns
Social networks are full of information, making it easy for announcements of your event to get lost! It's time to be different and think about how you can attract the attention of users more engagingly. By focusing on the interests and needs of the targeted group, the goal is to describe your business in the most creative and captivating ways. Here are some ideas:
- Use original hashtags
- Do social giveaways
- Tell a story
- Post videos
- Share by streaming live
K. Know Your Challenges
One key way to stay ahead of the game is to face your different challenges head on. Identify what sets you apart from the rest in a negative way; what takes away from your strengths. Assess and answer the following questions and see what areas need improvement.
What asset of your event is holding you back from further success? Location? Market?
What is your business lacking? Money? Resources?
Do you have a complete team? Any positions that are missing?
In what areas can you be more competitive in?
Anything that noticeably needs improvement in your event?
Who is your competition?
Who could potentially be your competition or come into the market?
How is the technology you use evolving?
Is your event/business still with the current trends of the market?
Are consumerpatterns changing?


Business Management Tips

---

L. Limit Wasted Time
One of your priorities for your business should be time management. Learning how to properly handle your time and be the most productive will save you money and resources. If you need help, you might consider using a high-level time management platform to keep you on track. The following softwares are recommended:
M. Minimize Your Costs
Starting a new business, costs are usually tight. Finding ways to manage what you have, especially starting out with zero clients, is crucial for effective business management. Here are some ways to reduce small costs for your new business:
Go paperless/digital (requires less resources)
Take advantage of internship programs
Buy refurbished
Lower financial expenditures and look at accounts for places to save money
N. No Success Without An Expense Strategy
Running a successful business all starts with management of budget and expenses. So lets' start with an expense budget strategy. First, you need to understand the different expenses you will face. Bplans breaks it down for you like this:
1. Expenses mostly include operating expenses, like rent, utilities, advertising, and payroll. That's what I'm talking about in this article.
2. Direct costs are another type of spending—another way to say it is costs of goods sold (COGS), or what you spend on what you sell. For example, the COGS for a bookstore are the costs of buying the books it resells to its customers. Those go in your sales forecast.
3. Repaying debts and purchasing assets is the third type of spending. These affect your cash flow (the amount of real cash you have on hand to pay bills) and your balance sheet, but not your profits—which are left over after you pay your bills.
O. Organize Your Business Plan
Every business needs a business plan. Think of this as a blue print for your business. What does this plan consists of:
Executive Summary
Business Description
Market Strategies
Competitive Analysis
Design & Development
Operation & Management
Financial Factors
P. Provide Excellent Overall Service
How do you know you are delivering the best possible services to your customers?
Evaluating competition, methods used by other organizations, case studies, research are all ways to improve the way you do business. An easy place to start is by conducting surveys or post-event workflows following up with guest experiences. See what people are saying about your business.
Q. Qualified Influencers
Industry influencers are anyone who has an influence on social media. In other words, these are people who directly impact the purchase behavior of their followers. For you, micro-influencers (or influencers who don't have a bajillionfollowers) are what you're aiming for. These are people in a certain industry who have fans that trust them. So, if you're throwing a business event about AI, famous AI Twitter stars would be your go-to.
Turn to qualified influencers and work together to promote each other or offer payments in exchange for their promotion.
R. Rule Your Budget, Not The Other Way Around
Obviously, know your budget before spending; this goes for your business and events for clients. Create a spreadsheet outlining all your costs, what you can spend on each item and add that to your total budget. This budget sheet is your guideline and negotiation points when discussing costs with each vendor. When your event has ended, you can return to your budget sheet and see if you exceeded your budget or not to help plan for expenses next year.
Remember, your goals should not be in stone, but identifying your priorities before you begin to plan how to promote a business planning event will undoubtedly help. You also have a variety of cheap resources to take advantage of if you have a tight budget:
- Start planning early and take advantage of early bird discounts
- Use free online marketing tools
- Take advantage of volunteers and internship programs for extra hands
- Get sponsors for events that need the extra cash
Building Business Relations
---

S. Speak Out To Larger Companies
The art of PR does not require a university degree and specialized training. Everyone has the power to attract public attention to any new business or services. It doesn't hurt to speak out and try partnering with larger companies; restaurants, hotels, wedding services, excursions, etc. Seeking a partnership builds a contract that makes you their sole organizer for all their events.
T. Talk To Other Event Planners
Remember, you aren't alone. Join a local group (in the community and online) or an association for event planners and attend industry trade fairs to find more opportunities and network.
U. Understand Your Competition
By diversifying your networks, you build new relationships even if that is your competition. You must force yourself to go beyond ordinary people around you or those you've known or worked for a long time. Instead, contact and maintain a real relationship with at least one customer, supplier, and competitor.
This also follows the lines of identifying your threats. By having an external factor that could impact your event/company in a negative way, it's important to consider creating a strategy for dealing with these threats if they ever occur. Consider the following questions when building out this plan.

Who is your competition?
Who could potentiallybe your competition or come into the market?
How is the technology you use evolving?
Is your event/business still with the current trends of the market?
Are consumer patterns changing?
New Business Advice
V. Visit Your Mistakes
Don't be afraid of making mistakes along the way, because it will happen. Instead, learn from them, fix them and move on. What makes a successful business is not dwelling on the failures or finding someone to blame, but looking for an alternative and making the necessary changes to keep moving forward.
W. Win Over Your Market Place
Every new business needs to evaluate and heavily research their market place; this is who you will sell your services to. DON'T assume everyone will want your services. Instead, research your specific niche and who is following it or would be interested in your business. Here's how you do it.
X. Hmmm ... a word that starts with x 🤔


Y. Your Operational Needs
You might be excited to get started! Start your marketing, make a cute logo, upload team pictures, etc. However, don't overlook the most important aspect of your new business … the operational needs. How will this business operate. How will you reach new customers? How will you get in touch with them? What will you need from them? What type of payment will you accept? Who will be on your team?
Z. Zone In On Your Work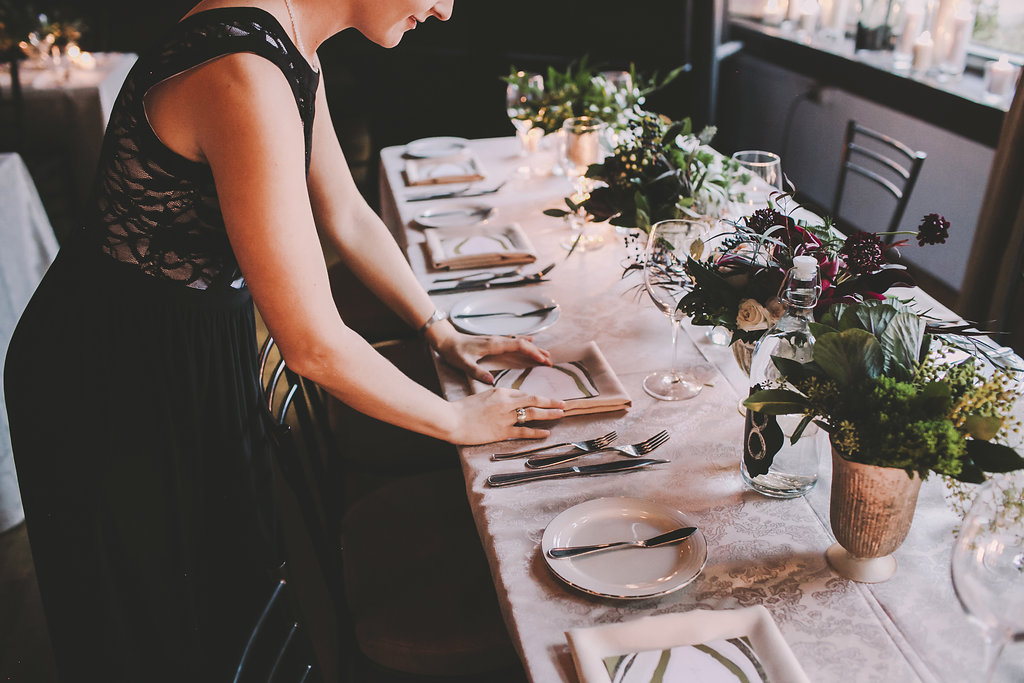 Now is not the time to be lazy. You might want to make sure every detail is perfect, everything is where you want it, but in the end, it can't be perfect. You just need to dive in!
Don't procrastinate from beginning this new journey, you'll figure it out as you go! No one will ever have the right pieces in place and once you start, more problems will arise. It will never be perfect. So instead of focusing on those small details, start your business and focus on the new things that show up.


---



Author: Manish Kumar

Manish Kumar is a digital marketer by profession and an avid blogger in free time. Currently he is working with digital marketing agency - Tangensys. In his 6 years digital marketing career, he had helped many brands to grow digitally.