A Master Guide To Instagram And Driving Registration For Your Event
Instagram is a global platform with over one billion active monthly users where 80% of Instagram users follow at least one business out of 25 million business profiles.
It is intelligible that Instagram is not just for personal use, but also addresses the marketer's specific goals.
Instagram Event Marketing


Instagram Event marketing is considered as one of the most effective and growing marketing strategies for any company.
Increase your registration numbers by engaging the audience from an effective picture-based social media platform. A well planned online marketing campaign for events and exhibitions during the registration season can help drive more attendance to your events or programs.
There are many service providers like Twitrounds who provide various Instagram services to reach target audiences and boost your growth. You just have to do your research!
Instagram Stories Drive Registration Acquisition
Instagram holds huge opportunities for event businesses looking to exhibit their product through photos, videos, and Instagram stories.
Today, businesses have cultured in building a visual presence on Instagram which highly compliments their e-commerce marketing.
The goal is to build stories that really resonates with your target audience, showing them how your product, service or event can benefit their lives. Don't think product, but think customer!
1. Build An Instagram Content Strategy
Photos - Image contents are more engaging than plain, text content. Including pictures of past events, happy attendees, partners, vendors all can tell a story about your brand.
Videos - You don't need expensive devices to create inspiring branded videos - a smartphone, editing apps, and content is all you need.
Hashtags - Come up with short, unique, creative and easy-to-understand hashtags. When posting activities relevant to your events, include your hashtags and promote it on other communication channels like event websites, promotional emails, and other print materials.
2. Tease Or Launch Your Event
Event teasers are a way to talk to your audience, show your excitement and hopefully give them something prior to the event date.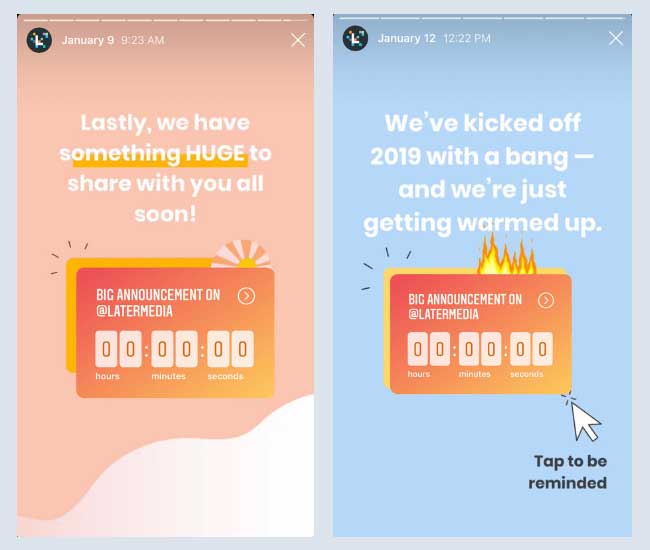 3. Stickers For Customization
Instagram has added new features to stories such as polls and stickers and story based on location.
Poll stickers provide an entirely new way to collect feedback, crowdsource ideas and builds higher engagements.


Emoji sliders - Acts as a rating slider to vote on a particular activity.
Question stickers - Lets users vote on questions. When you add question stickers, users would submit their answers for you to view.
Countdown stickers - Countdown the event date and time you set.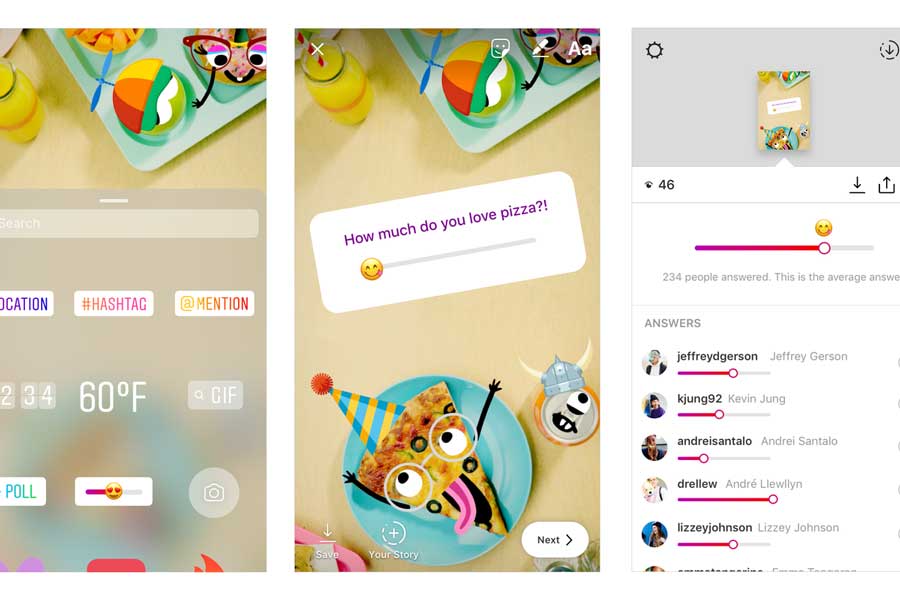 Long story short, use these features on your stories!
4. Instagram Live videos
Instagram live videos are another way to directly communicate with your audience in the authentic way of streaming a video in real-time.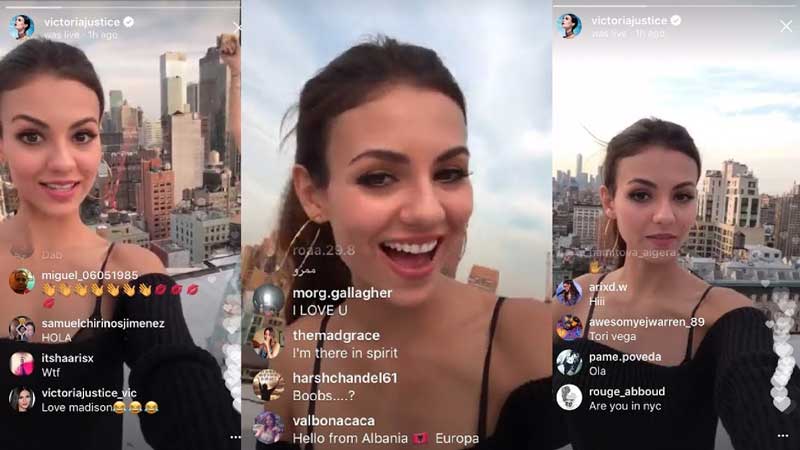 Promote event teasers or launch announcements.

Engage with followers as they send comments or questions in real time about the event.

Pin selected comments on top of videos to create buzz.
5. Go Behind-the-scenes
Sharing images and videos of event preparation gives a glimpse into the exciting experience of an event coming together.
Share the challenges, the story of how you are pulling everything together, mistakes, and the steps you took to resolve them and be authentic while sharing.
Behind the scenes, photos and videos boost engagements and humanize your brand and make your brand more relatable.
Instagram Event Management


1. Engage Your Audience With IGTV
Instagram launched an IGTV feature that provides the ability to upload and share videos to an hour's worth of vertical video.
You can experiment with many content from serialized stories to long-form videos, episodic videos, just for fun clips on the platform.

The goal is to create attention-grabbing videos to immerse the new audience and existing potential audience through creative and innovative ideas that reflects an enticing concept.
Track your story traffic, analyze the engagement that vertical video provides and plan a unique new content that you don't find anywhere else.
2. Build A Community
Instagram is a platform that contains a significant number of content relevant to your brands or businesses.
Share posts and images originally created by members.

Invite your community members on discussions or comment below.

Learn from content created by members and identify who is talking about your events and respond effectively.


There are many service providers like Trollishly who provide various Instagram services to reach target audiences


3. Check For Competitors
For any industry, Instagram marketing is an act of competing for the attention of your audience. It's important to understand your competitors and how they interact with their audience as this will give you a better understanding of your market.
Through competitor analysis, you can get the knowledge of which particular industry keywords are engaging and how competitor's strategies are evolving.
Effective Strategies To Promote Your Event On Instagram


Instagram Story Ads
Over 400 million accounts effectively use Instagram stories every day in which most-viewed stories come from businesses and brands.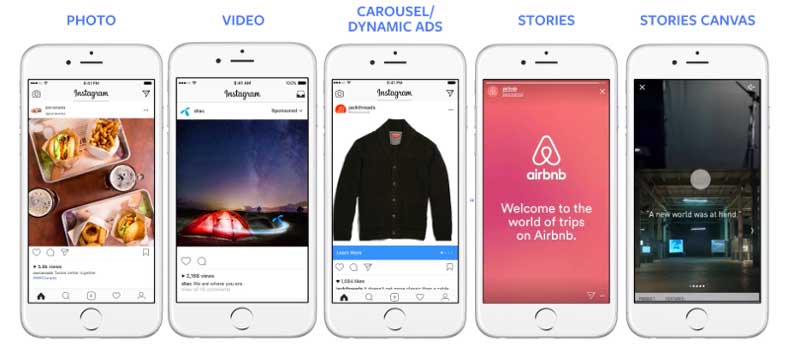 Entice your Instagram users with full-screen, vertical format videos and image contents. Use quick cuts, visual effects, and dreamy fabrics to attract viewers, target your audience and drive business results.
Call To Action
Businesses use the handful of call to action phrases to boost conversion rates. Why not leverage Instagram's call to action and drive traffic to your event registration page?
Call to action lets users view the company page which increases credibility and also helps in driving potential customers to take a specific action regardless of its location.
Visual Testimonials
Prepare an exit survey on your events by interviewing attendees, speakers and capturing the statements of excitement through photographs or testimonial videos.
Testimonial videos are extremely effective for showcasing enthusiasm and also build trust because they are generally considered a trustworthy and credible source.
Instagram Influencer Marketing
Instagram is a worthwhile platform for working with influencers and a good place to start your influencer marketing.
Define your ideal influencer by considering niche, reach and engagement rates and decide on a collaboration structure by negotiating on content production, content usage rights, campaign time frame, and FTC guidelines.
Measuring Your Activity
With all these goals and strategies in mind, take a constructive look at your Instagram analytics by performing the Instagram audit.
The Instagram audit helps to take a critical look at everything you have done so far on the platform which helps in deciding whether the methodologies are still serving the needs of your business.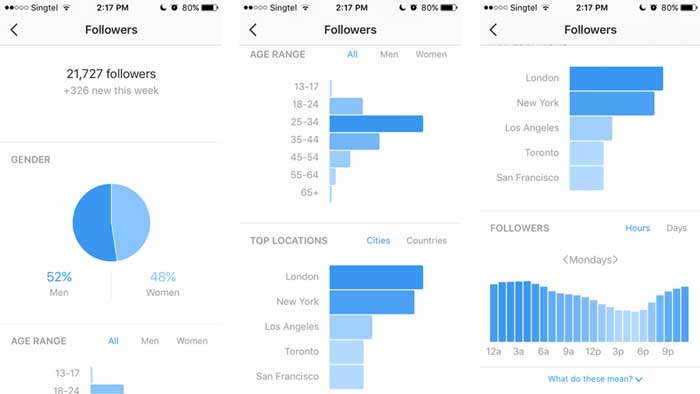 Reassess your strategies and update your goals on creating content, building community engagements, hashtags, and influencers.
Upcoming Event Marketing Trends In 2020
2019 had some exciting developments in the event industry and there is a lot to look forward; let's have a look at the upcoming event marketing trends expected for 2020.
Sustainability and corporate responsibility are key terms in upcoming trends.


Augmented Reality
Augment Reality and Virtual Reality are becoming more popular and affordable for different industries.
Virtual Reality has been a bit of an event trend over the last few years; AR is more accessible, offers flexibility and takes over the most popular technology. Its attractive nature becomes a practical option for many event organizers.
Enhanced Personalization
Technology advancements mean customers expect more personalization in communication, and the digital channel becomes key for event marketers.
Big Data and AI provides the ability of personalization by creating unique event schedule, personalized map, targeted and optimized messages and event posts.


Artificial Intelligence
Artificial Intelligence creates opportunities in various possibilities in event marketing such as AI in event planning software which assists in finding a potential audience, topics, influencers, optimal time and venue locations.
AI chatbots can be used for pre-event marketing and customer service for answering common questions, following up with leads and automatic ticketing.


---
Author: Clara Allen

Clara Allen is a copywriter and content writer, specializes in ghost blogging, email marketing, campaigns, and sales pages. She loves working with WordPress and doing it in the right way. You can find her on Twitter and LinkedIn.