How To Use An Event Hashtag For Event Promotion
The internet, and social media in particular, provide many avenues for promoting an event at a fraction of the cost of traditional advertising. Ubiquitous on platforms like Twitter, Instagram, Tumblr, Pinterest, Google +, Vine, and Facebook are hashtags, and in this post, we will delve into this topic of how and why to use them.
What Is A Hashtag?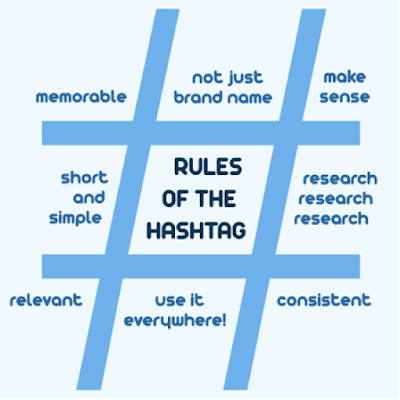 Put simply, hashtags are the use of a word or words with the pound sign in front. They can look like #this or #likeastringofwords.
Hashtags can incorporate numbers but must exclude punctuation marks or special characters, while capital letters can be used to differentiate between words.
You can use just two to three hashtags on Twitter and Facebook per blurb, but Instagram can support as many as thirty per post, and Pinterest can support up to twenty on each pin description.
Hashtags also cannot have spaces in them.
Hashtag Creation and Why Every Event Needs Them
Hashtags are made when you key in a word or phrase that is preceded by the pound sign. You can see which hashtags are trending and ride the wave if you wish, for example, if #NewYearsEve is popular on December 31st, and you can also use one's specific to your own purposes that no one has ever seen before, like #PartyAtThePogo. To be short, sweet, and catchy is the goal.
While using popular ones is a common trend, hashtags can also help you establish your brand by helping people associate these concepts and tags with your events.
Planners can communicate core values this way, such as altruism, and these are increasingly used as a means whereby fans can search for things online, as they function to group posts together that incorporate the same hashtag.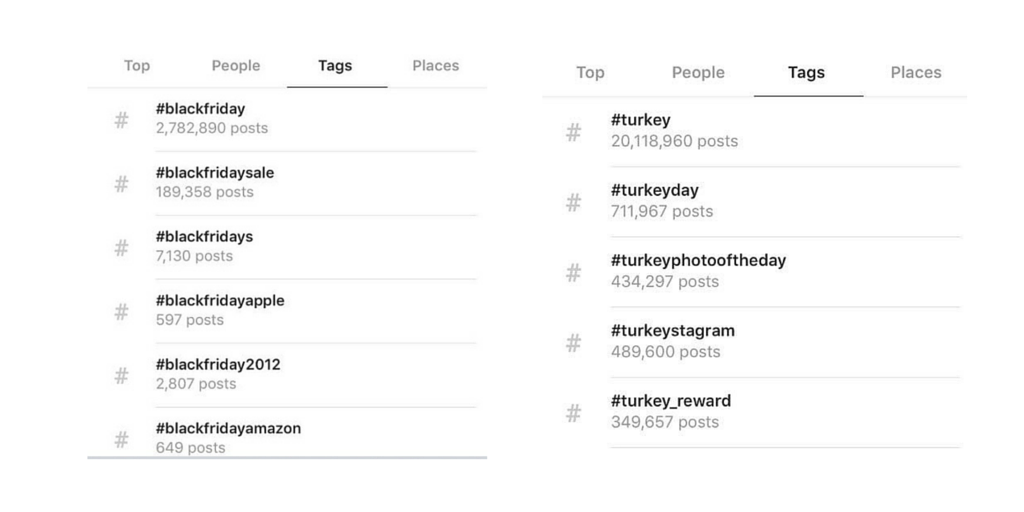 In this way, people can find all the information that has been posted regarding a particular show or conference, and it allows attendees to easily find each other. This is especially helpful if ticket holders are working together towards a common cause or project. Hashtags can also convey a particular tone, like humor, helping coordinators build excitement for the big day.
How To Use Hashtags
First, you need to figure out what hashtags you will use consistently for your event. The best way to determine your hashtag is by the following:
Make sure it is relevant; this can include your event name or any nicknames of the event.
Make it unique and research beforehand to make sure no one else is using that name or at least a small amount of people are using it.
Keep it short and sweet! The idea is you want people to catch onto this tag and use it if they ever tag your event. Keeping it short will be easier for your guests to remember and identify with.
Keep it simple! Make it easy to understand what your hashtag is saying. No codes, abbreviations that aren't clear and contribute to a complicated language.

Tips For Using Hashtags Online
Okay, so you came up with your hashtag, now it's time to put it to good use. Once you are positive this will be your hashtag, you need to remain consistent when using it, meaning every post affiliated with your event should be accompanied by your hashtag.
Make sure your hashtag is used across all platforms you use; Facebook, Instagram, email marketing, printed material, signage etc.


One important thing to note is the number of hashtags you are using. Online research and studies show that approximately nine hashtags are the most engaging. I would recommend staying around this number, making sure every hashtag used applies to the content.


The more specific your hashtags are to your community the better. Find your niche and target audience to find more engagement.


When creating your campaign think about how you want your hashtags to look. There are two ways to organize your hashtags while making sure they don't crowd your post.