9 Virtual Event Ideas for Celebrating New Years!
Bringing in the new year with a celebration is a great way to spread brand awareness while starting the year off on the right track.
If you are searching for a way to attract attention to your business and brand, consider using one of the following virtual event ideas to help jumpstart this year's New Years' celebration.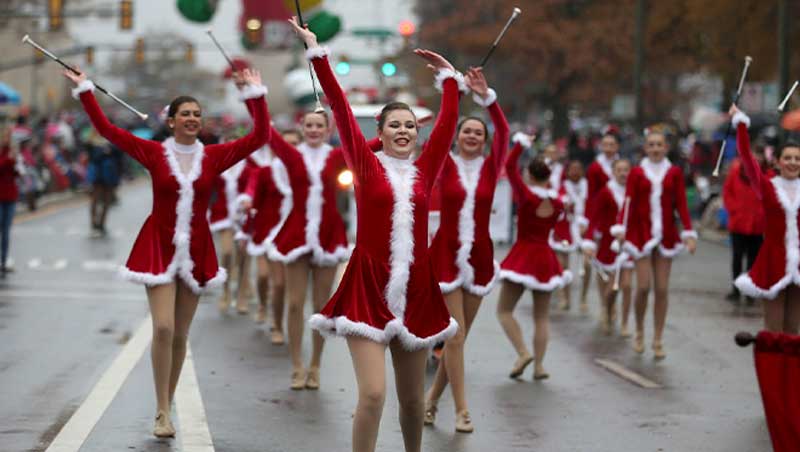 1. Streaming a community parade
One virtual event idea that can help you spread the word about your business or organization throughout your local community is a streamed community parade; especially if you're on the sponsor list.
Streaming a community parade is a great way to introduce different businesses, vendors, and entrepreneurs to those who tune in and watch. Use a streamed community parade to feature your own business and to offer promotions that are unavailable anywhere else.
2. Virtual countdown party
Hosting a virtual countdown party is another one of the most popular virtual event ideas for businesses and local organizers alike. A virtual countdown party is not only great for bringing in the new year, but it is also a way to connect with locals while also entertaining those who are in quarantine or staying in for their New Year's celebration this year.
Consider hosting giveaways or offering prizes from local sponsors throughout your virtual countdown party to increase the number of attendees and views your countdown party receives. Use social media to spread the word about your virtual countdown party and to inform prospective attendees of how they can opt-in and join.
3. Stream fireworks show
If you want to bring in the new year with a bang, consider streaming a fireworks show.
Streaming fireworks is not only visually stimulating, but it is also an exciting and enjoyable event for anyone who enjoys large and over-the-top celebrations.
When streaming a fireworks show, be sure to choose a safe outdoor setting that is appropriate and approved for the fireworks you intend to light and set off, especially during a busy holiday such as New Years.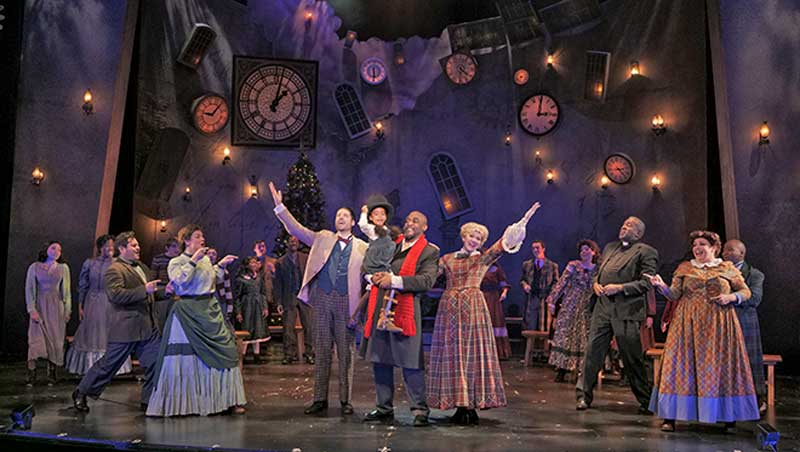 4. Special performances or recitals
Hosting special performances or recitals is another way to attract attention from locals, especially during a New Year's celebration.
If you want to end the year with a bang, connect with local artists and talent to boost viewership and the number of virtual attendees your event receives.
A registration for performing arts
Highlight talent, host multiple productions,
create custom ticket types and more for the arts!
5. Community theatre hybrid experience
Do you enjoy planning and hosting theater events or plays?
Are you looking for a way to bring the experience of attending a theatrical performance home?
If so, consider hosting a community theater hybrid experience event this New Year. Hosting a streamed theater hybrid experience provides your attendees with the opportunity to see a new play or performance without risking their health or the health of the public.
6. A gala
Hosting your own virtual gala is not only a way to spread brand awareness, but it is also a way for you to fundraise and attract attention to upcoming events and/or the new year.
You can stream a gala to raise funds for a local charity, or even to bring awareness to local businesses and independent entrepreneurs in your local neighborhood.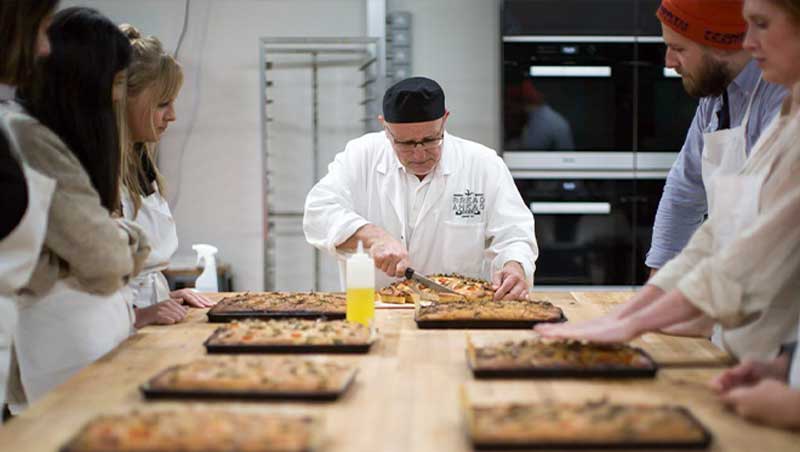 7. Host a cook or bake-off
For a bit of a twist, consider hosting a cook or bake-off during your virtual event for the new year. Work together with local chefs and restaurants in your city to help spread awareness for local businesses while also entertaining viewers and virtual attendees.
If possible, you can also implement your own voting system and allow your attendees and virtual viewers to cast their own votes based on presentation or even selected cuisine.
8. Community contest or competition
If you like the idea of hosting a cook-off or a baking competition but want to skip the food this New Year, consider hosting an alternative community contest or competition.
Hosting a competition with local entrepreneurs may include showcasing their skills or even demonstrating a craft.
When hosting your own virtual community competition or contest, you choose the rules, the participant qualifications, as well as the prize(s) for each winner. You can also opt to allow viewers and virtual attendees to vote on their favorite participants and/or entries to increase engagement and overall attendance.
9. Host a giveaway
Do you want an engaging virtual event idea that is sure to spread across your entire town and local community?
Are you new to hosting virtual events and want this one to go off without a hitch?
If so, consider hosting a giveaway virtually to help usher in the new year. Giveaways are not only great for attracting attention and appealing to a much wider audience, but they are also useful for bringing communities together, even if you are hosting a virtual giveaway online.
Use the giveaway event you are hosting to promote local entrepreneurs, business owners, and new brands or products that have recently made their way into your town. You can use a giveaway to provide discounts, gift cards, and freebies from participating vendors and businesses near you.
Although using virtual event ideas differs greatly from hosting an in-person event in the past, it provides plenty of unique opportunities that are otherwise not possible. By hosting a virtual event that is relevant, interesting, and enjoyable for your user base, you can easily expand your reach and ability to generate sales year-round.