7 Important Details for Planning a Successful Gala
If you are considering hosting a gala in the future, or if you are currently making plans for a gala event to benefit a charity or a cause, consider these 7 important details to help you create a successful, enjoyable event.
The more well-planned and engaging a gala is, the more guaranteed attention for raising funds and awareness for charitable causes or organizations.
1. Know the purpose of your gala
A Gala is a formal event featuring entertainment or music and usually intended to raise money for a benefit or cause.
A gala can also include additional ways to raise money, such as a silent auction or collect individual pledges and donations throughout the night.
Galas are fun and exciting because they are a chance for individuals and couples to get dressed up and mingle with other members of the community and enjoy an elegant, fun-filled evening that will benefit a worthy cause.
Some typical features of a gala include dancing, live music, appropriately crafted foods and drinks, and additional fundraising activities that blend in well with the festivities.
Although it is a social event, galas are usually business, meaning everyone is there to connect and network. Most attendees come well versed and ready for conversation for networking purposes or are prepared to listen because galas usually come with speeches from the organizers or featured guests.
So remember to ask yourself:
What is the purpose of your gala?
Why are you having it?
Are you launching a new product or campaign?
Will there be fundraising? And for what?
Are you celebrating a high profile project?
Are you celebrating a landmark event?
Is it strictly a high-profile event for people to engage and network?
What is your purpose??
2. What is the goal of your gala?
As we determined above, one of the first steps to hosting a gala is to determine its purpose, and then your goals. Your purpose is why you are hosting the event in the first place, but the goals are what you hope to achieve when the event is over.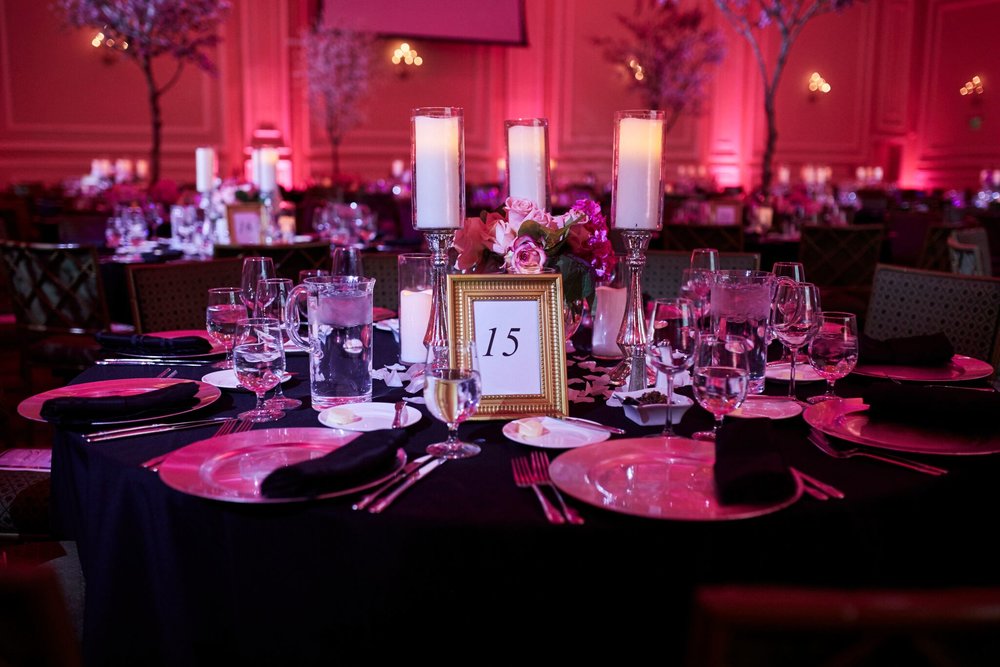 Once you have your purpose or aim of the evening, what do you want the outcome to be?
For example, it could be high satisfaction scores from attendees rating their experience on a post survey, or the number of sponsors who signed up for next year's event, etc.
The purpose of making these goals is to measure your event's success in the end. Did it live up to what you expected the outcome to be, or did you not reach your goals? That way, you know what you can prepare more for or improve on for next year's event.
3. Enlist the help of reliable team members
If you want the gala to be successful, you need to enlist the help of dedicated staff members or volunteers who have valuable skills you can harness to make the gala enjoyable.
If you work for an organization directly related to the cause, you can ask other co-workers to sign up to take on some responsibilities associated with planning the gala.
You can also ask valuable and respected members of the community with experience and connections to lend a helping hand for volunteer points, recommendations or as a resume builder.
Positions and/or committees to keep in mind when planning a gala are the following:
Accounting and budget
Sponsorships and donations
Ticket registration
Marketing and advertising teams
Fundraising if applicable
End of event follow-ups
Catering and beverages
Venue staff
Forbes breaks down a lot of these subcommittees for a better understanding on exactly what someone needs for each category here.
4. Create an online seating chart
Having an online seating chart helps guest decide where they want to sit so they feel comfortable with the arrangements in advance making them more willing to stay for the entire event.
Most galas will have an event page on the organization's website that includes the seating chart or you can go through your registration software.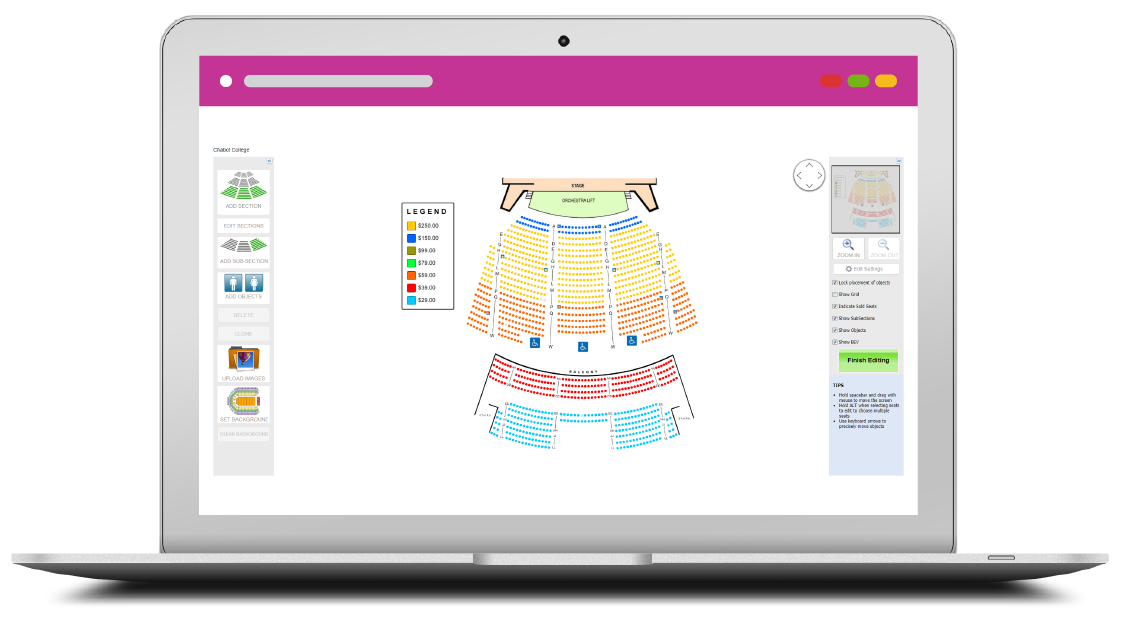 Depending on your event there are pros and cons to having a seating chart, but overall assigned seating can eliminate any chaos at the start of the event, and provide organization for your attendees and ensure their parties aren't split up.
5. Invite key community members to add to the conversation
A great way to create an engaging evening for the attendees is to invite interesting and influential people from the community, or even guests from across the country who are known for their professional endeavors and achievements regarding your gala's purpose.
Having a mix of interesting and informative guests will elevate the experience for everyone attending and provide more insight on what you are presenting.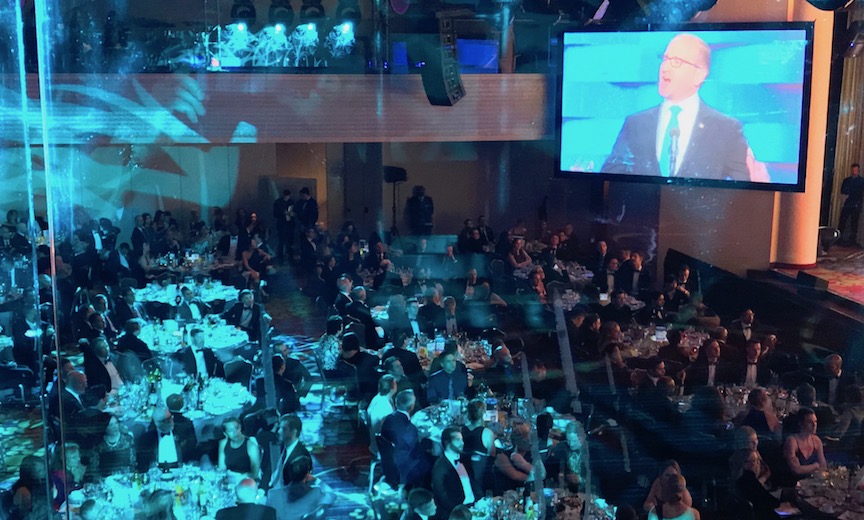 Some example of individuals who would be excellent gala guests include:
Industry professionals
Local artists
Athletes
Philanthropists
Professional and guest speakers
Industry Icons


Don't be afraid to invite people who have been outspoken in the past or willing to debate in discussion, this makes for a more entertaining night filled with insightful conversations as well as media coverage.
6. Encourage attendees to interact with speakers and entertainers
Always encourage the guests to interact and engage the entertainers and speakers in conversation during the event. This can take place while mingling with the crowd or having a performance where the audience can interact with the artist.
Some ways to promote conversation include hosting a Q & A session or having the audience take part in activities hosted by the guest speaker or performer themselves.
This approach helps to add to the social aspect of the gala and may also prove to be informative in a more memorable way.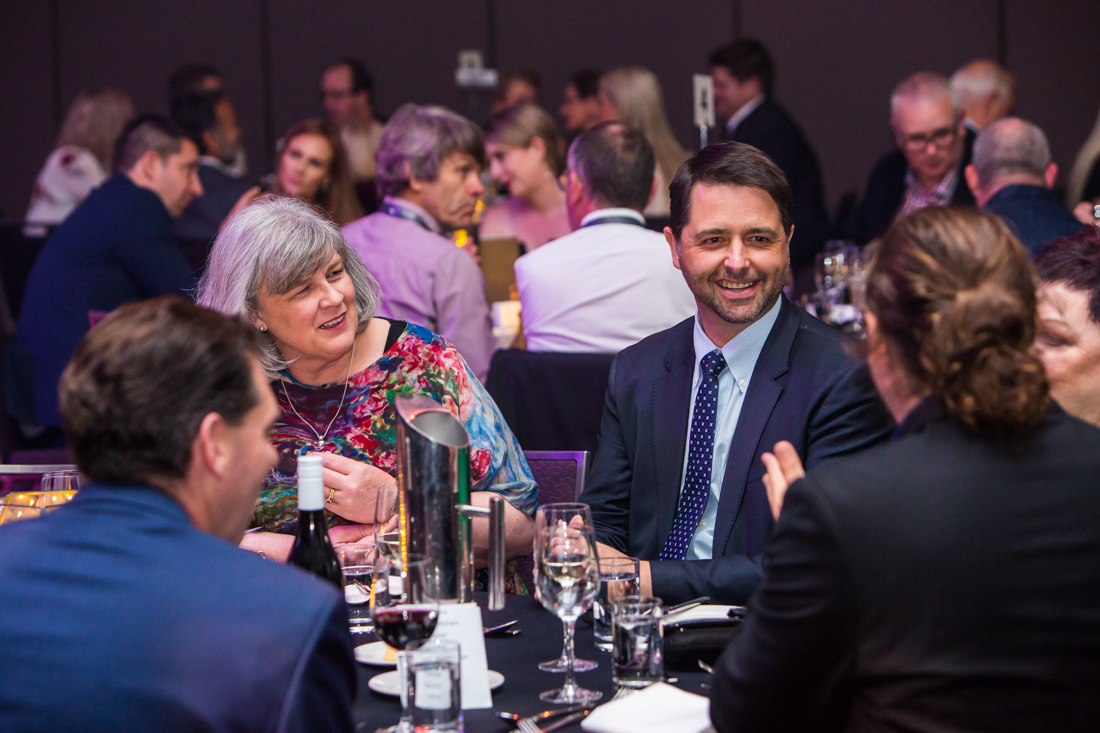 Engaging dialogue can be a highlight of the evening for many in attendance, especially if the guests are knowledgeable or can carry on a witty, amusing conversation that adds to the gala's purpose.
In addition, this may be the chance for those in attendance to interact with important figures associated with key businesses or other organizations with influence and network themselves.

7. Create a theme or program focused on the goal
Creating a program focused on the primary goals of the gala will help further enforce fundraising and awareness efforts.
Some examples of programs that can be created for the gala include educational or volunteer programs, and additional fundraisers.
In addition, assign a theme that will keep the cause or fundraiser the primary focus of the evening.
If the fundraiser is benefiting a specific organization or charity, you can use their cause logo and colors in your decor to brand your theme.


If you are looking for a more creative theme, consider some of these popular theme ideas:
Masquerade Ball
The Oscars or Hollywood
Silent/Live Action
What happens in Vegas!
Prom Night
Black Tie
Medieval
Broadway
Murder Mystery
Hosting a gala is an excellent way to not only reach fundraising and awareness goals, but to also connect with the community and enlist their help.
In addition, it is a way to get to know influential individuals across many markets who can help spread the word and even offer their professional or financial assistance.