6 Ways to Promote Your Live Event With Instagram Stories
Are you a business that hosts events, workshops, or training experiences? Want to get the word out on Instagram? Now you can!
In this article, we'll talk about event marketing ideas using Instagram Stories and how to promote your event on Instagram using that specific video feature.
But first, what is an Instagram story?
The Stories feature allows users to share any moment of their day, stream live or post older videos, photos using this tool. What you choose to share will appear at the top of the feed, where it will be available for people to watch for a limited time, similar to Snapchat.
1. Create FOMO (fear of missing out)

"A fear of missing out–or FOMO–is a psychological reaction to seeing an urgency," says Zak Howe, a marketing blogger at Eliteassignmenthelp and Uktopwriters. "Marketers use this tactic to create that urgency–to have consumers respond to something, as if their lives depended on it. And with Instagram Stories, that urgency is emphasized, as Stories last for only 24 hours."
In short, FOMOs are predominant with Stories, and pave the way for more opportunity for potential attendees to think about attending the live event just as they're experiencing the current event (either by photos or videos).


How can you create FOMO with Instagram live stories?
Share past event videos and pictures
Influencer marketing strategies
Post reviews and testimonies
Host live Q&A interviews with special guests or performers at the upcoming event
Show people why your event is a once in a lifetime opportunity
Create a sense of urgency with CTA buttons and limited time offers
2. Reach out to your current community
Compared to Snapchat–which started as a network for private messaging–Instagram has been around for much longer. And, although you might have an audience on Instagram, you may want to reach out to other platforms as well, right?
Well…
The only rule here is that you shouldn't neglect your current audience.
So, be sure that you reach out to your current audience and followers first, before reaching out to other platforms. You can use Instagram Stories to announce your upcoming event and offer special discounts and deals for those loyal customers.
Staying connected with SMS Marketing
Purplepass offers the perfect solution
for sending early bird specials, promo
codes and ticket links with SMS messaging.
3. Create branded graphics collateral prior to event
Want to create an effective call to action (CTA)? First, do some light storyboarding. The goal here is to plan how you'll capture content throughout a live event.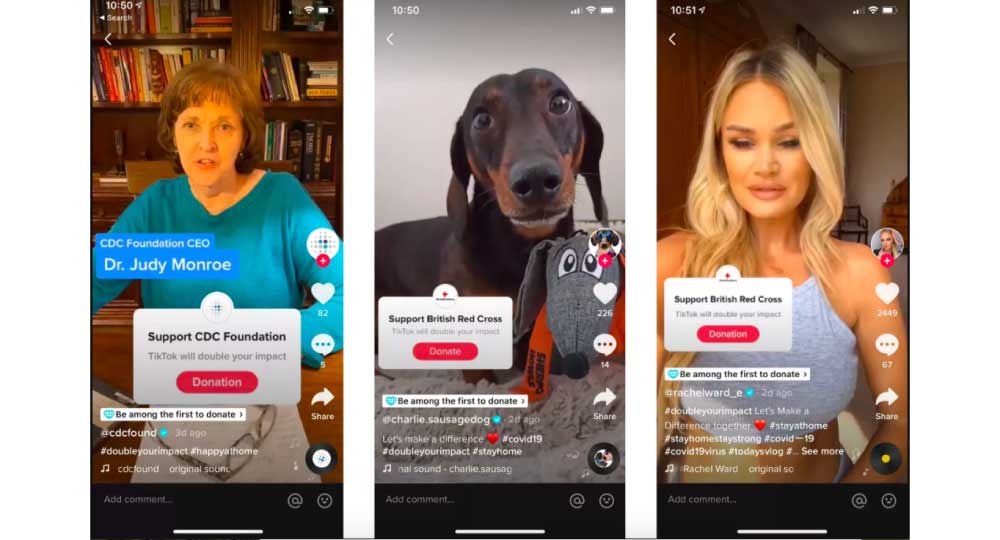 Here are different features you might find useful when using Instagram Stories:


1. Live Mode
If you're putting out a live video, you have the option of linking to a fundraiser or nonprofit for collecting donations. Simply click the "Heart" icon that will pop up before going live and find the nonprofit you want people to donate to during the video stream.
In live mode, you can also add a custom title to appear on your video.
2. Story Mode
The Story Mode has a lot more options and customization capabilities. You can design an entire page, type out content, add graphics, images, videos, etc. You also have the ability to include polls, ask questions, add a "donate" button, include countdowns, and other custom tools.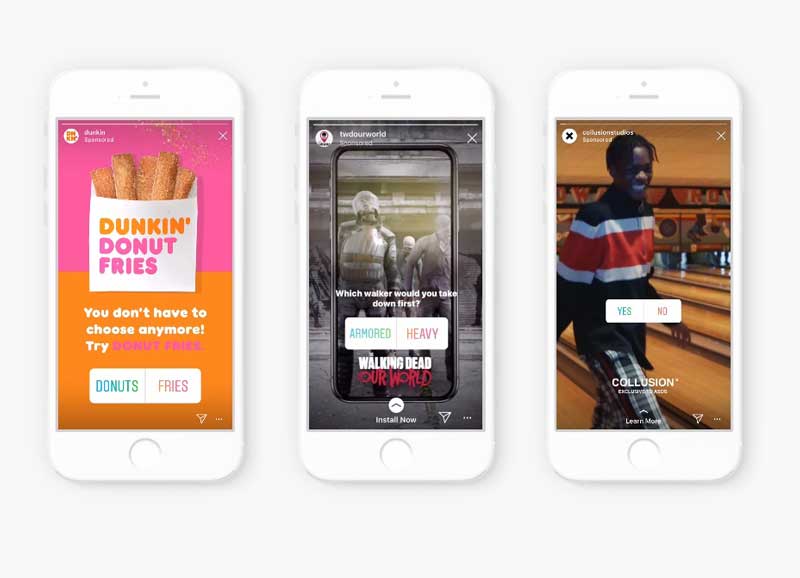 4. Behind-the-scenes footage
What better way to promote a live event than taking your viewers behind the scenes? With Stories, you can document the inner workings "backstage," and how staff are preparing for the event through photos and videos.
All you have to do is go to Stories, hit record, and share!
While some viewers might not be worried about seeing all the details, at least one or two photos or videos–which are good-quality and have amazing stickers, filters, etc.–will get them hooked. And they're more likely to share a part of the experience right away with other people on Instagram if it's exciting enough.
5. Empower keynote speakers
"Your keynote speakers are supposed to be the star of the 'show,'" says Summer Gardiner, a business writer at Revieweal and UK Writings. "Therefore, there's nothing wrong with featuring these speakers in your Stories, so that viewers can be interested and more apt to attend the live event to hear them speak."
By allowing keynote speakers access to your Instagram or interviewing them live leading up to the event, you'll leverage the speaker's own audience and marketing power, thus driving impressions for your event.
6. Add main attraction footage
Besides keynote speakers, if you have a major attraction, then that's plenty good enough! By featuring the main attraction in stories, you're answering the question of: What does your live event look and feel like?
The best way to do this is to record video (footage) of your principal attraction. It can be a shot of high energy, groups of people, a stage with bright colors and backgrounds, etc. The shot of your major attraction lets you capture something that builds excitement and curiosity among users and and viewers. Also, people love special performances. So why not display that in Stories?
The important thing to remember is to use your best judgment.
Conclusion
With Instagram Stories, live events shouldn't have to be trivial or labor-intensive. From planning, to logistics, to speakers, etc., still make time for content documentation.
If events are an important part of your business, you want to document as much of the live experience as possible as a way to refer back to this content. Then later, you can promote the experience to future prospects.
And, although the idea of working Instagram Stories content into marketing is still fairly new, it's worth a shot with live events!
---
Author: Kristin Herman
Kristin Herman is a writer and editor at Stateofwriting.com and Essay Roo. She is also a contributing writer for online magazines and blogs like Australianreviewer.com. As a tech enthusiast, she loves blogging about the latest trends in technology. Her favorite pastimes are reading and graphic design.