6 Tactics For Promoting An Event Using Guerrilla Marketing
Marketing is one of the most crucial aspects of any kind of business. It is the elementary approach of researching, promoting, and selling to the customers. With the advent of technology and innovative means of marketing, businesses are adopting new, creative ways to sell turning to online marketing, email marketing automation, and others.
In recent years, a unique and unconventional approach has been adopted by marketers; it is termed as "Guerrilla Marketing". It is a marketing strategy that focuses on low-cost uncommon methods which can result in a maximum outcome. It is best suited for small businesses that have fewer margins in their budgets, but with its effectiveness, it is also being adopted by big organizations.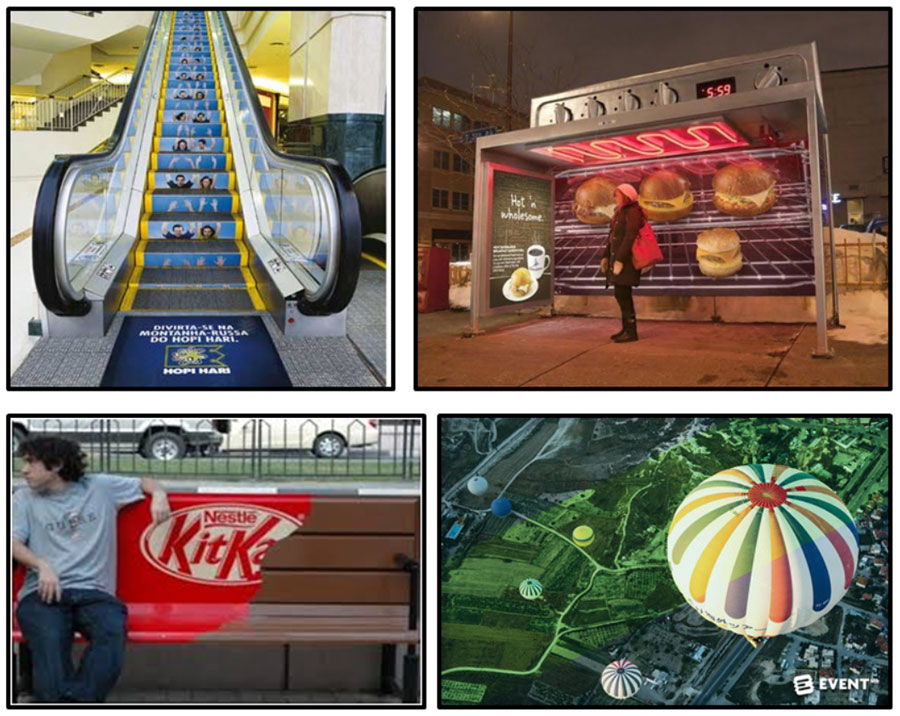 How to promote your event using guerrilla marketing
Guerrilla marketing practices are unexpected, unusual methods of publicity to create awareness using community surroundings. With the right approach and thorough understanding with an indifferent marketing plan can bring more familiarity. Here is a list of such unique yet effective guerilla marketing ideas to try when promoting your event:


Pop-up events are temporary and unexpected events for audiences in that area. It may vary in its form and nature, depending on the event you are promoting and the target market. For example, a one-day seminar or a week-long workshop or symposium.
The rise of pop-up events creates remarkable awareness by introducing the product to a large number of people. In such events, location is of essential importance; therefore detailed research must be conducted regarding the expected potential attendees.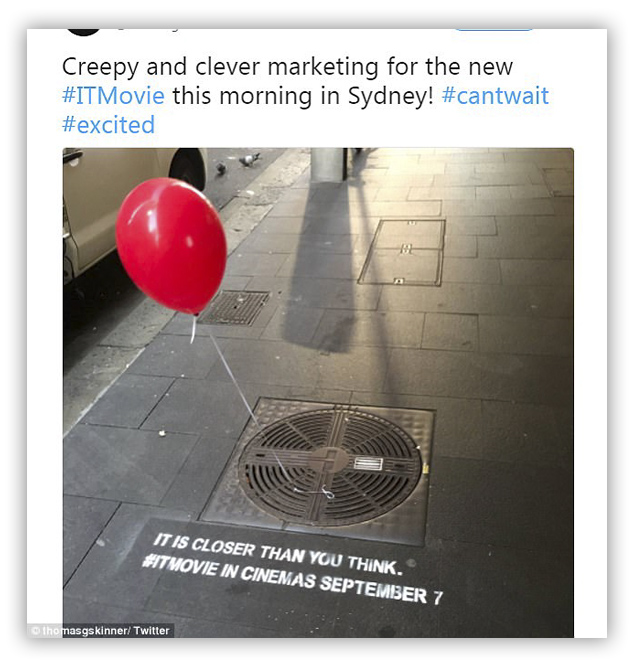 In general, outdoor installation advertisements can be expensive and bring more load on the expense account of a business. However, adopting guerrilla marketing ideas for outdoor installation, it can be done with far less money to get better results.
One of the best examples of this approach was a guerrilla marketing campaign for a horror movie about the title character of "It." This character is known for carrying red balloons while preying upon the children throughout the movie. Hence, rad balloons were attached to drainage grates around Sydney CBD. This proved to be a huge success and got outstanding attention from people interested in the movie.


Billboard advertising can create a strong bond as these ads utilize the space available in such a creative way which engages with the audience. For example, a home appliance company placing a giant size board reflecting its large screen TV set is a great way to grab attention. It influenced consumers to opt for larger screens when buying the TV under the impression of influence by that giant size board they passed.
These boards may cost a bit more than other guerilla marketing tips, but it would have a much bigger impact, generating more business. They engage the viewers in a unique way to get attention by standing out from other marketing ways.


This may seem surprising to learn the impact that stickers can play any significant role in marketing, but that do! With this surprising factor, stickers can get the most attention of the audience if placed at the right place at the right time. Think about your event, what it represents and a significant place you could put your stickers that would add value to your brand.

"One thing that needs to be considered is placing stickers responsibly and not to random places. It may bring an adverse effect to the marketing campaign." says John D'Souza, head of research department at Crowd Writer and Academist Help. Appropriate markets with targeted customers should be the focus for placing the stickers.


It is an engaging and enticing approach for grabbing the attention on the street. The respective company can hire a local artist to bring his art collection or wall painting for graffiti with the theme of the event or brand. For instance, if the company manufactures sports goods, they can get the services of an artist performing various skills related to sports. Similarly, a clothing brand can hire a creative artist using graffiti showcasing their clothing designs.
The place of arranging these street arts must be busy places and high traffic areas to get plenty of potential audiences. On the other side, building walls, sidewalks of famous streets can be used for artwork display. In addition, businesses can get help from event planning influencer blogs for catching new ideas of street art.


Advertising props can be placed at appropriate landmarks that can create plenty of buzz among people.
For instance, a local footwear company use this tactic and hung a six feet long shoe outside their store. This is something people don't see often so it becomes a point of interest among them. Thus, more people from other parts of the city came to this shop and get amused by this giant shoe.


Guerrilla marketing is the modern approach of researching, promoting, and selling to the customers. With the right approach and thorough understanding with an indifferent marketing plan, the aspect of guerrilla marketing can bring more familiarity with the existing and new customers.


---


Author: Stella Lincoln

Stella Lincoln is currently working as a Business Executive at King Essay. She also owns a blog Educator House. She holds a Master's degree in Sales and Marketing. Her interest is to write articles to educate others regardless of topic and concern, such as marketing, communication, management, etc.