5 Tips for Managing Crowds at Outdoor Theater Events
Outdoor theatre events are hosts to some of the most fun, engaging, and interacting events on the planet.
From symphonic concerts, gravity-defying air shows, and stunning live plays to informing keynotes and engaging branded shows, outdoor events can pack seats and entertain attendees for hours.
Offer flex passes for your events
Flex passes allow guests to select specific
dates they want to attend on a special pass.
But, all of those attendees have to get to their seats first, and that can be a frustrating experience. When you're dealing with large outdoor events, handling the crowd of excited people can be a nightmare.
And, if you aren't vigilant, your event can quickly spiral out-of-control.

1. Hire a parking attendant or team

A crowded parking lot is a recipe for disaster.
Unfortunately, many event managers focus on interior safety first, leaving outdoor safety as an afterthought.
But, when you have thousands of attendees piling up in a parking lot, things can turn south fast.
The combination of confusion, frustration (over 80% of drivers get angry in their car semi-regularly), and boredom that can happen in an event parking lot can put attendees in a sour mood. Someone could even get hurt; road rage still exists in parking lots.
The easiest way to solve parking is to hire a little help or seek out volunteers.
Parking attendants can help you manage traffic flow, answer crucial questions, and keep your parking lot jam-free.
Good parking attendants can also answer all event-related questions with a hospitality-first attitude — making them a valuable event asset for both crowd management and attendee satisfaction.
You can either hire a parking attendant specifically, or you can cross-train one of your employees; don't forget, volunteers can help too if you are on a budget.



2. Use golf carts for transportation
Don't pretend you don't love golf carts. They're fun, easy-to-drive, and fast enough to be worth the effort.
And, those golf carts can be massive assets at outdoor events.
Why?
You can use the golf cart or buggies to transport attendees to and from the parking lot in a fast manner.
They're extremely helpful if it happens to rain. The golf cart cover makes it easy to transport attendees without getting them sopping wet.
You can use them to shuttle people to-and-from bathroom locations. This is especially useful if you've set up porta-potties.
Manages crowd control by eliminating heavy foot traffic in the parking lot
Keeps people happy if there is a long walking distance from the gate


In other words, golfcarts are amazing, especially for crowd control... but you already knew that.
Express Event Printing for events
All your printed needs at one site; flyers,
posters, business cards, programs, signage, etc.
3. Give them clear directions
Not only is parking a source of friction for guests but so is actually getting to their seats. The last thing you want is anyone getting lost or frustrated.
It may sound over protective, but 34% of event attendees are going to post on social media about the event even while they are there.
And 33% are going to be taking photos or videos during the event. You don't want them on social media voicing their anger over confusing signage or lack of direction.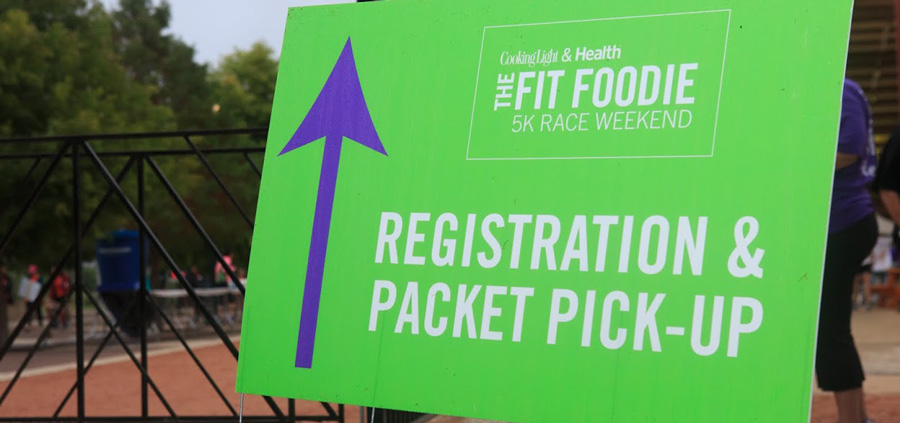 The easiest way to keep traffic at your event neat and orderly is to put up proper signage.
Every walkway should be marked, and clear directions should be provided to main event functions, including bathrooms, food courts, etc.
The journey from the parking lot to your event should be as simple as following a few arrows. Remember, your venue is outdoors.
You can't direct your guests by halls or doorways, you have to layout out a path for them.
If possible, having your parking lot attendant hand out maps can save attendees time and confusion along the journey to their seats.


4. Create separate admission lines
Alright, you've got an attendant helping people park and answering critical questions, a golf cart shuttling guests from the parking lot, and plenty of signage to ensure that no one gets lost. Now, it's time to man the gates.
The front doors at your event can get hectic fast without the proper setup.
Simple backroom functions like putting event materials into envelopes can definitely help your employees stay organized.

But, how about all of those guests?

The easiest way to keep crowds maintained at-the-door is to create separate lines based upon admission type.
So, you should have a separate line for people who prepaid for the event and those who are waiting to purchase tickets.
Since those who haven't purchased tickets yet will take longer to process, you don't want to force your prepaid guests to wait in a slow-moving line. Ticket scanners can work wonders at-the-door to keep the lines moving.
They help prevent clogs and shorten lines.

Let the early birds get the worms, and give the guests who are waiting to pay a shorter line to look forward to.
5. Have active event security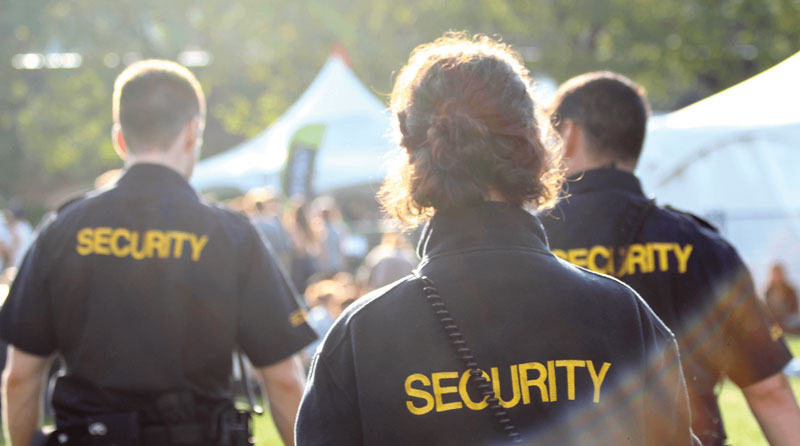 Having the proper event security will help keep everyone calm, well-mannered, and prevent any crowding issues.


Here are some tips when it comes to active event security.
Give security uniforms that clearly distinguish them from the crowd. This will ensure that everyone knows where security is at all times in the case of an emergency.
Review your emergency procedures prior to the event. You want to ensure that you have the necessary safety precautions in place.
Cooperate with law enforcement. Over 87% of event managers who are hosting outdoor arena events engage with local law enforcement to help them manage security at the event. This can come in the form of direct assistance or event training help.


Security can help everyone relax. Plus, they can keep everyone quiet during the event and prevent bad apples from ruining your play or concert.

So there you have it, all the steps you need to make sure your outdoor event goes off without a hitch! Outdoor theater is amazing, so why not make sure your entire event setup is awesome!
A good event starts with the guests' experience, so make entering and finding seats easy and the rest will follow.