Using Built-In Ticket Scanners Verse Wireless Ones
When it comes to ticket scanners, you can either use a built-in connected scanner, or go with a hand-held portable/wireless scanner. Each of these types have their own benefits and drawbacks, which is why you should educate yourself on the selling points and pitfalls associated with each type of ticket scanner before making your choice. Consider the following information to help you decide which option will be more suitable for your event ticketing needs.
POS Built-In Ticket Scanners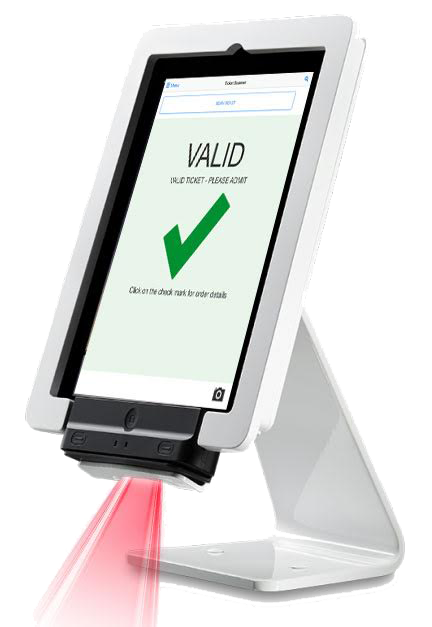 POS built-in (stationary) ticket scanners tend to operate faster than their wireless counterparts. That is because it takes additional time for the wireless variety to signal the computer after the ticket is scanned (but the time difference is extremely minute).
Naturally, the biggest drawback with using a mobile box office with built-in scanners is that you have limited mobility when scanning tickets. They are usually connected to the electronic device they operate from such as an iPad or the ticket kiosk, which makes them bulky and limiting in movement when scanning tickets.
However, they do already have everything they need to function properly already built into the system so you don't have to worry about going back to the main terminal for additional options or to resolve errors. Most people also enjoy that their screens are bigger to work with than on the wireless scanners. Depending on the situation and volume of tickets, they may work well for your event.


Pros:
Heavy-Duty
Bigger screens
Usually can do more than just scan tickets
Can attach receipt printers
Can attach cash drawers for fast transactions
Everything built-in/central hub
Doesn't always rely on batteries, but can be plugged in


Cons:
Limited mobility and movement
Can be bulky and awkward to move around
Slower lines and wait times


Wireless Mobile Ticket Scanners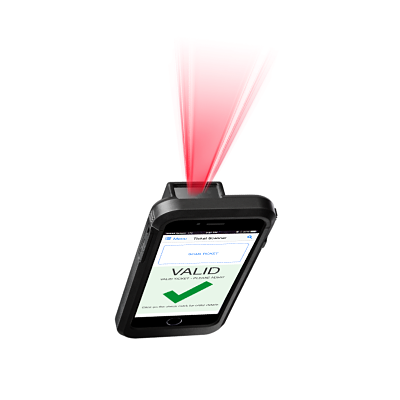 Portable ticket scanners are great for events, especially large events where ticketing lines can be long; concerts, festivals, fairs, etc. You can have a few different people assist with scanning tickets in lines to keep the admissions process flowing smoothly. You can also set up a few different entrance points with this option which is also great for preventing long lines and managing crowds.
This is also a great option for events where you need to scan mobile tickets for events according to How Stuff Works because they work great for scanning off of mobile phones and paper. Not to mention, they store all ticket information, meaning they can work offline if connectivity is ever lost and not lose any of their functions.
Pros:
Keeps lines down and decreases wait times
Cost effective
Easy to use and/train staff with
Can work offline
Quick movements for scanning tickets
A simple system/straight forward
Wireless to go through the lines
Long battery life
Fast
Cons:
Need to always be charged since they are wireless
Potential for errors and glitches
A quick solution if you don't know which one you want for your event is to try Purplepass' iPad Gear. The iPad based box office POS terminals are the all-in-one ticketing and merchandise solution. For these iPads you can use stationary stands or go wireless!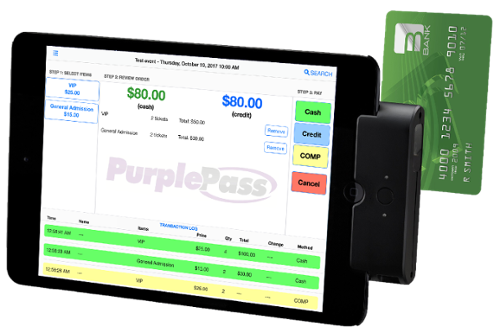 They are easy to use, wireless, battery operated, with built-in Verizon 4g internet, and have a built-in ticket scanner and credit card reader. You can keep things simple and just use the terminal for fast and easy selling that is either stationary via a heavy-duty stand or mobile via the portable hand-strap version.
Or you can expand the functionality by adding wireless receipt printers to print both barcodedtickets and receipts on the fly. You can also add cash drawers to create the ultimate box office/POS.
So if you can't decide wireless or built-in, why not have both options?
To order your equipment you can reach out to your Purplepass client care representative or email use everything you need at support@purplepass.com