10 Steps For Effectively Cross-Training Employees
Businesses that have a limited number of employees, or want to maximize the effectiveness and value of its current team members should actively seek to cross-train each individual where possible. Cross training involves taking an employee in one position and providing them with the skills and knowledge to perform another job effectively when necessary.
For example, if a department finds themselves short handed for a critical project, it is valuable to have a cross-trained team member who can jump in to help complete a job or task successfully. In addition, cross-training team members or employees instills confidence and a sense of responsibility to motivate and help them excel in their jobs.
In fact, according to John Yurkschatt, the Director of IT for Direct Consulting Associates, states that "Recognition in the form of training and development works wonders for employee motivation because it's proof the company is investing the necessary time and resources for employees to acquire new skills."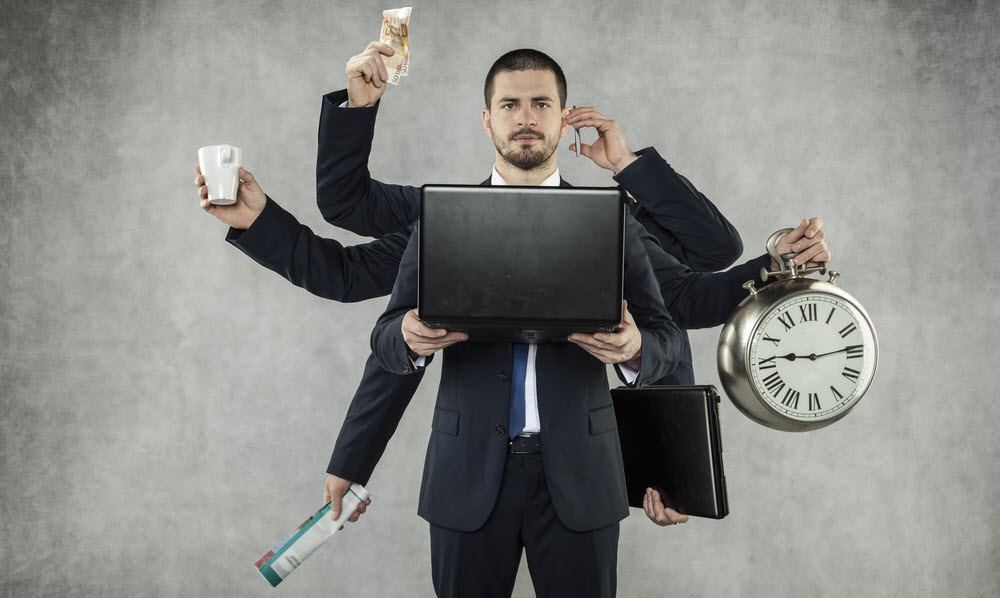 1. Identify your goals
The first thing you want to outline when creating a cross-training program, is to identify your goals, both in the short and long term. Do you want to increase overall efficiency by allowing people to take on a more permanent responsibility?
Perhaps you want to ensure you have adequate manpower at all times to avoid missing deadlines and to that workflow goes smoothly without interruption?
A good starting point would be to consider the factors that lead to the decision to cross-train, and then expand on meeting that goal as well as additional future goals you have for the company. Once you have a solid outline of your tasks and expectations, make sure you share this information with your employees and that the message you deliver is clear, and each employee understands their purpose in the cross-training program.
The purpose of sharing your target goals with them is so your staff understands what the expected outcome is and can help you stay on the track to achieving it.
2. Create motivation by showcasing opportunity
One of the best ways to get all of your team members on board with cross-training is to show them how they can benefit from following the program. When they see that the training not only benefits the company but also their role as an employee, they will be more eager to learn and excel at additional responsibilities.
It is also important to relay possibilities for advancement within the company in the future as a result of being a cross-trained employee; give them an incentive to learn. Especially if the company loses one of its most valuable employees, those who are cross trained can jump right into that position, and the company won't have to suffer from the loss or time used for finding a replacement.
By encouraging advancement in their career, your program will push them to work hard, boost productivity and stay loyal to the company they are growing internally with. A variety of studies have also proven that internal programs for growth have lower failure rates than external hires.
3. Create a master checklist
Creating a list of who knows which positions and exactly how much they have learned, or are yet to learn, allows you to quickly place individuals in roles that need to be filled temporarily or that apply to their current level of experience.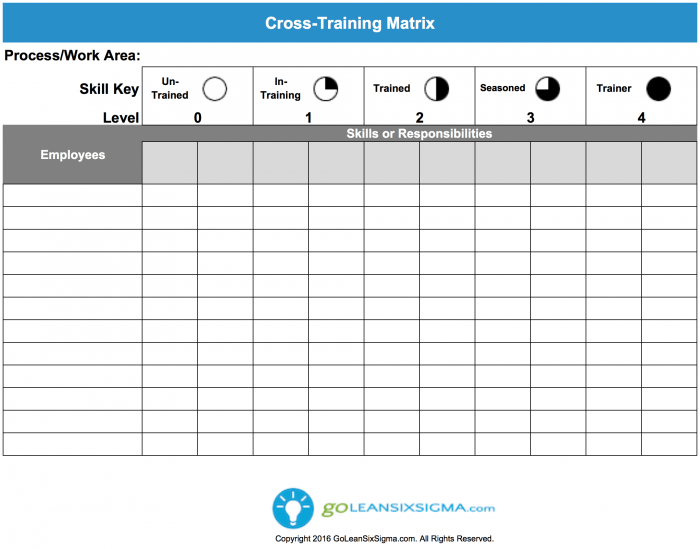 It can also allow you to focus on where they need to continue their education for other job roles within the company and keep track of the entire program's progress.
4. Use experienced trainers
During the cross-training program, individuals can only learn as much as their trainers can teach them, which is why it is important to always use experienced trainers.
They will understand how people who are new to those job roles learn most effectively and will have the insight and patience to provide them with quality training and a positive experience. If you want skilled employees at the end of the program you need skilled teachers.
5. Use certification tests
Certification tests administered after each section of learning will help trainers and upper management determine how well the individual has grasped the material after each course or session. This will also show how prepared they are to utilize the information they have learned in practical everyday applications within the business.
You can do this after each training session or block of training so you have a chance to reinforce the information and skills where they may be lacking. This strategy ensures that those who are cross-training get the most benefit from their time during the process and will truly be a great asset to the company.
This might also offer you feedback as to where your trainers can make improvements if their is common materials your employees aren't understanding.
6. Focus on quality
Take your time when cross-training employees. You want to make sure they receive quality training that will benefit the company in the future. Remember, it's quality over quantity, so don't be in a rush to complete the training process.
Take the time to make sure each individual has mastered their new role and can efficiently complete the tasks associated with their new job.
7. Do a 1:1 follow up
Once the cross-training has been completed for an individual or a small group, it's recommended to do a one on one follow up to gauge their satisfaction with the program and to gain valuable feedback that will allow you to adjust and tweak the material presentation for next time.
The time you take to do these break out sessions, will save you time later because you will have quality feedback and suggestions for improvements.
8. Highlight the benefits
Cross-training can be very rewarding, which is why you should always highlight the benefits before you offer training to current employees. Learning how they can use the additional growth and gain more work related experience can be not only rewarding, but lucrative and will incentivize them to take training seriously and excel at learning the ins and outs of their new responsibilities.
Another benefit to highlight to employees is that they will also be able to take more personal time off, because there will be others who can cover for them in their absence and vice versa. That alone would encourage me to participate in the program!
9. Learn more about employee knowledge and interests
Knowing your employees individual knowledge base and what they are interested in learning will help you decide which people can cross-train for which roles and who is more motivated to learn and excel in what areas.
This will require you to interact with employees and pay attention to what they have to say as well as notice where they shine in their current roles with the company.
10. Keep employee specialties in focus when cross-training
When cross-training it is important to keep the individual's primary job with the company in focus and avoid putting them in a situation where they will neglect their daily duties or cross train in a scenario where they cannot easily grasp the information and concepts presented to them. Try to keep the job in which they cross-train relevant to their current job and make sure it isn't a far reach from what they are currently familiar with.
According to Kishan Patel, the CEO of Kunai, you should "...contextualize any technology concepts to the individual's business context. If they're deep in the world of banking, and you're teaching them using manufacturing as an example, you're going to lose them before you get them to turn on a computer."

Cross-training your employees is an excellent way to make your current workforce more effective and help create more valuable team members who can help the business become stronger.
Use these tips to help guide you through the process and help create employees who shine in all capacities.