5 Creative Ways to Collect Donations for Schools Online
Schools and universities are always looking for creative, online solutions for collecting donations or running a fundraiser. Use this list of easy-to-use tech options that make fundraising and collecting donations online easy for any school event or program.
Some ideas can even be used to save you time and lighten up your workload in the process.
IDEA #1: Run an Event That is Donations-Only
Consider running an event with ticket sales that are donations-based only. For example, have all proceeds go to the cause of choice and either create a set-price for tickets or leave it open-ended allowing people to donate what they choose.

The event type can be anything from a large production to several mini events (galleries, theater, lectures, auctions, etc.) promoting a cause.
IDEA #2: Attach the Option to Donate to Your Event Registration Pages
When using a digital solution such as Purplepass to create event registration pages, be sure to include the option to donate directly to the event (or fundraiser) on the page itself.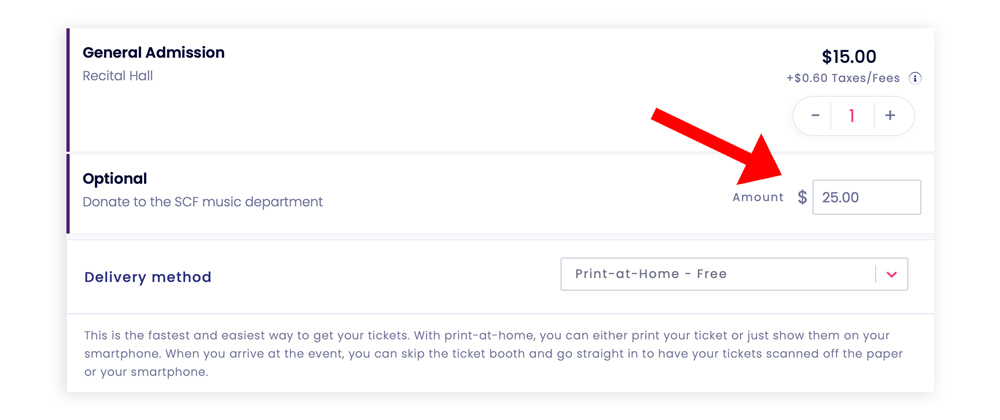 Providing the option to donate directly on the event registration page will motivate those who are supportive of your cause to provide financial donations. Including an option to donate on the event registration page also helps to incentivize donations by:
Accessibility: Accessibility is a key component when attempting to garner donations for any program, cause, or fundraiser. The more accessible a donation button or section of a website is, the easier it will be to attract donors and donations themselves.


Convenience: Integrating a donation button within an event registration page makes donating to a cause or a fundraiser as seamless and convenient as possible.
IDEA #3: Create a Fundraising Page for Tracking Your Donations
Once you have an event registration page that allows you to collect donation, consider launching your own fundraising or event page. Using an official fundraising page for your event is a way for others to follow your cause and track any updates/donations you receive.
Having an official fundraising page is also a way for others to share more details about your fundraiser and the type of funds you are attempting to raise for your school. An official fundraising page can be shared using social media, email, and direct links online, encouraging others to donate if they support the cause.
Popular platforms for collecting donations include:
Purplepass
JustGiving
DonorBox
MightyCause
GoFundMe
Donately
IDEA #4: Create a Landing Page for Your Fundraiser
Building and launching a landing page for your fundraiser is also recommended, especially if you are interested in attracting donors and those who are willing to track and monitor donations you receive throughout the event itself.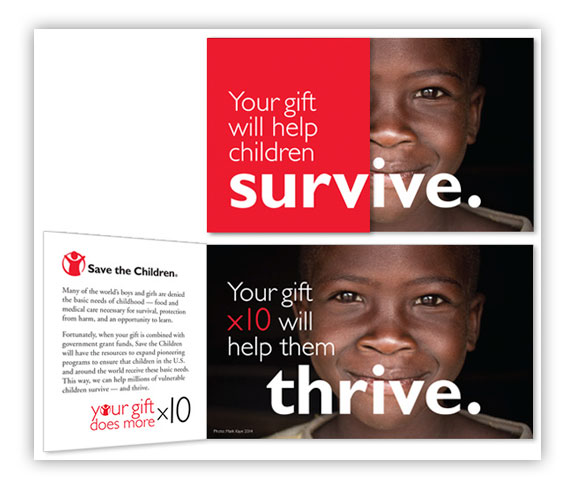 A landing page for your fundraiser can also include the following:
Purpose: What is the purpose of your fundraiser? Why are you collecting donations for a school fundraiser? Are you trying to raise funds for a particular theater show, costumes for students, material, equipment, trips, etc.


Duration: How long will you be running your fundraiser? Will this fundraiser be open to donations year-round, or for a limited time only? When will it be possible for donations to begin?


Allocation of funds: Where are the donations going that are received? How will donors know that their donations are being spent wisely and fairly? Will you be transparent with how the donations are allocated once the fundraiser is complete?
When building a landing page for your fundraiser, it's imperative to captivate your audience and keep their attention as long as possible. While creating the landing page, keep the following tips in mind:


Use images and video media: Video media and vivid images go a long way when it comes to capturing the audience's emotions and attracting new users to learn more about a page or fundraiser. The more engaging and relevant your imagery is, the easier it is to attract users who are willing to donate to your cause.


Use modern design: Avoid using design elements that are considered outdated, grainy, or simply no longer in style in terms of design used today. Use modern design elements and an aesthetic that blends well with the audience you intend to appeal.


Resonate with your audience: Choose a voice that is most likely to resonate with your audience, whether you are trying to appeal to those involved in cause or fundraiser at your school or those donating to it.


Embed your ticketing/donation widgets: A widget will allow you to integrate your checkout process or the ability for viewers to submit a donation directly on your page.
IDEA #5: Integrate Donations Widgets Onto Your Website
Another way to increase donations is to integrate a donations widget onto your official website, your school's website, as well as any social media pages you use to officially represent your school or university.
This will drastically increase your online reach and ability to appeal to a much wider audience (including parents of students and even those who have graduated from the university in the past).
Make ticket sales easy with widgets
Fully integrate the buying process directly
into your own website with widgets.
Collecting donations for schools and departments has never been more accessible than with a digital platform, and by applying a few creative ideas to get your fundraisers noticed.