3 Virtual Event Planning Mistakes You Don't Want to Make
The current pandemic COVID-19 has changed how many businesses operate. The majority of businesses were forced into remote mode, leading to cancelled events and revenue loss, essentially not knowing where to turn.
This situation, however, has shown how adaptable and resourceful humans are. Thankfully, with today's technology businesses and organizations are able to host their events fully online.
You can see how the state of virtual events has changed compared to 2015.
According to Event Manager Blog, 85% of surveyed event participants said they would prefer in-person events, while 92% believed that in-person events brought more leads.
Moreover, back in 2015, only 33% of respondents claimed they hosted a virtual event. Back then, however, we did not have social media features like Instagram or Facebook Live, which are now important players in the toolset for hosting a virtual event.
Due to the global coronavirus pandemic, more and more businesses are opting for hosting virtual events to keep their audience engaged and continue to promote their services/products via video.
But even having all the necessary tools at hand still doesn't guarantee the success of your online event because of simple, easily avoidable mistakes.
So, here are our top 3 most common mistakes to avoid and a few recommendations to help you organize a successful virtual event.
1. Failing to choose the right platform
Today, businesses have a lot of options to choose from when it comes to virtual event management.
It's easy to get lost in the abundance of choices, so let's break down the most essential features you should be looking for in a virtual event platform:


Communication features and participant engagement tools. Since communication is the main element of any event, look for a platform that ensures its simplicity and provides tools for audience engagement and feedback. Features, like live Q&A, chat rooms and group chat rooms, live polling, and surveying for feedback are must-have features and key to good engagement.


Integrations with other event management tools. A good platform will provide automated features like event registration, email marketing, and linking an event website or a web pages. Since it may be more convenient for some people to follow virtual events from their mobile devices, a virtual event platform should have an integrated app for customers.


Tools for live broadcasting. Depending on the size and the purpose of your event, a virtual event platform should have a multi-speaker feature and an integration with online exhibition software in addition to live broadcasting to help you connect to other speakers during your live sessions. Other tools include the ability to show slides, images, videos and other materials, relevant to your event.

Use SMS messaging to stay in touch!
With Purplepass' SMS feature, users can
reach guests via text; alerting them of the
latest event updates, changes, PROMOS, etc.
In addition to the above, when choosing the platform for your virtual event, also take into consideration the preferences of your audience.
Large Events
If the event is of a bigger scale, has multiple speakers, sessions, and takes the entire day, then it makes sense to invest in a professional event management software that allows you to create different space types, like a lobby, an exhibit hall, meeting room, or a networking lounge.
Small Events
In case you are hosting an intimate virtual event, like a webinar or a live Q&A, you might be interested in using one of the social media platforms.
Nonprofits
Nonprofit organizations can especially benefit from using social media platforms for their virtual events. For instance, LinkedIn has its own platform LinkedIn for Nonprofits, where you can create and launch a virtual event. This will be moderated by one of the platform representatives.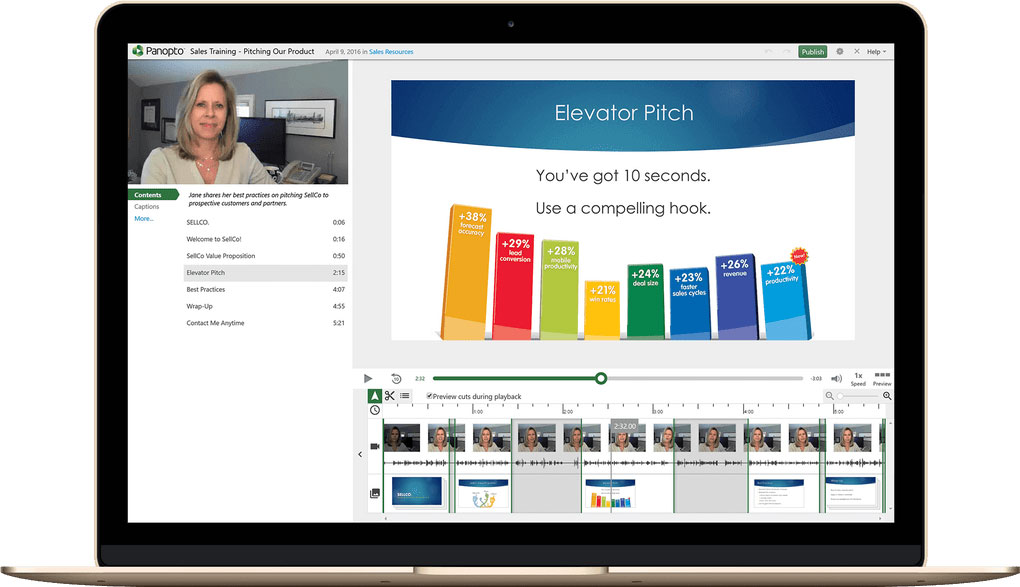 When choosing a social media platform for a virtual event, study the audience that follows you on the platform of your choice, their demographic and content preferences.
This data can be very helpful, allowing you to identify whether this platform works best for the target audience of your virtual event, its topic, and intention.
2. Failing to write a proper virtual event description
Not writing a proper event description can hurt your Google search results as well as your event website.
It is a common though that internet users don't often read descriptions, which is not the case with virtual event descriptions.
These descriptions are usually used provide essentials, like:
the official name of the event
the host of the event/sponsors
event details
the goal of the event or mission statement
number of speakers and topics they cover (what to expect)
benefits that the attendants will get (certificates, networking opportunities, entertainment, etc.)


To write a proper engaging event description, you need to work on the readability of your text. To help you with that, let's take a look at how to improve the framing components of your content.


A study by Nielsen Norman Group revealed that a good description should have:
Scannable layout. According to the study, a scannable description layout increased readability and the general usability of the text by 47%. The elements of a scannable layout of your event descriptions should include headings, subheadings, and bullet points.

Concise text. The Nielsen Norman Group researchers claim that the fewer words you use in your text, the better. According to them, conciseness can improve the readability of your event description by 58%. It is also a good SEO practice to write a text that a 6th- or 8th-grader can easily understand, but it doesn't mean that you should oversimplify your event description. Just use short sentences and avoid passive voice.


Neutral language. They also suggest using neutral language in your text and avoid exaggerations. Using objective language can improve the readability of your event description by 27%.


Take a few minutes to post your event!
We make it easy to customize your page,
add links, descriptions, media, etc. all
within a few minutes.
In this study, the researchers also put all the above-mentioned elements in the text and found that the text's readability improved by 124%.
Apart from the scannable layout, neutral language, and conciseness, the important parts of improving the readability of your virtual event description is editing and proofreading.
You can, however, automate this step using the help of the best editing service or online proofreading tools to make sure that your virtual event description is mistake-free.
3. Not saving your recording or having a backup
Some companies don't put the effort into saving the recording of all the sessions of their virtual events because their events offer only one-time exclusive access.
But by doing so, they miss on a lot of opportunities, which the recording of their virtual event can later bring them.
First of all, some of the participants may not have the chance to take part in your virtual event at that time due to life circumstances or other reasons.
However, just because they didn't show up during the event doesn't mean they won't be interested in reviewing the recording later. By saving the recording of your virtual event, you cater to the needs of all your participants.
Moreover, you can later reuse the recording of your virtual event for various marketing purposes, including:
repurposing it for a series of social media posts
using quick cuts for other marketing videos
creating promo videos
turning the recording of your virtual event into a blog post
using clips to create a series of educational YouTube videos

Video content is a strong marketing tool.
Using videos in your marketing campaign can get you 66% more qualified leads. Besides, it can help you establish authority in your niche and improve your online presence in general.


Over to you
If you consider hosting a virtual event, make sure to thoroughly research all event management platforms and that your choice fits the expectations of your target audience.
Virtual events are no different from physical in that you should also provide as much information about them as possible. So, consider creating an informative, concise, and readable event description to catch the attention of potential participants and rank your event's web page higher on Google.
But above all, don't forget to save the recording of your virtual event. Not only can you make it available for people who didn't get the chance to participate in the event, but you can also reuse this video for marketing purposes and lead magnets.
Get free support for your events
Event planning requires a lot of attention.
That's why we offer free support for
you and your guests whenever you need it.
---

Author: Daniela McVicker
Daniela McVicker is a blogger with rich experience writing about UX design, content planning and digital marketing. Currently, she is the chief contributor at Essayguard where she helps individuals and organizations improve their web content writing, design, and planning skills.