Fusion Alaska Rend Collective Live in Concert SOLD OUT
Fusion Alaska is a statewide Youth Conference that encourages the Jr and Sr High Students of Alaska to live their lives entirely for Jesus Christ!
Fusion Alaska does much more than just concerts, but hosts guest speakers and preachers as well. Learn more about what they do and their upcoming schedule on their website.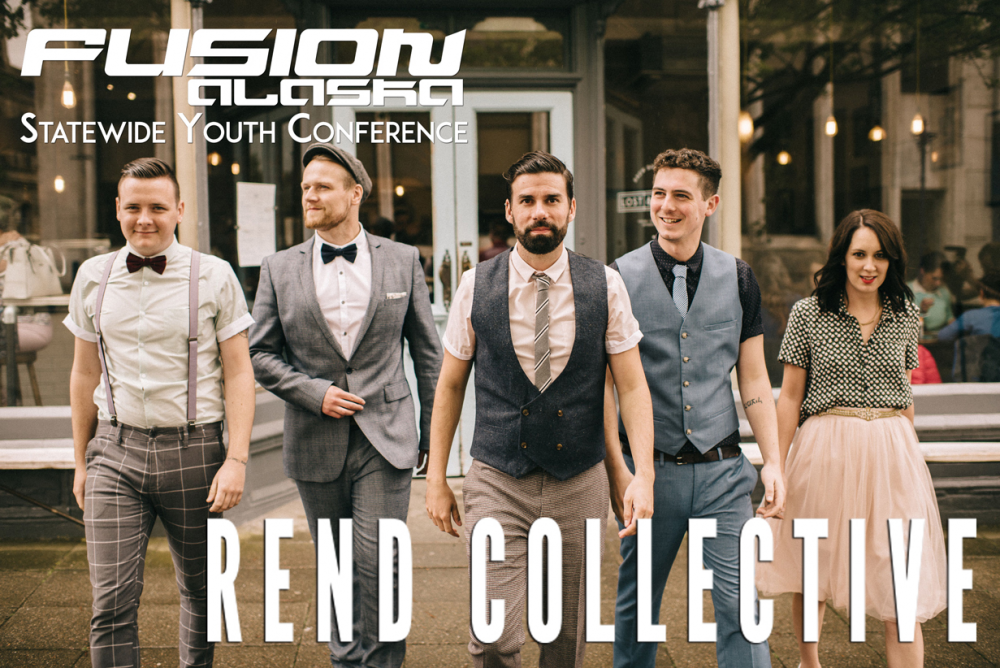 Their most recent concert was for Rend Collective, a Northern Irish Christian experiential, folk rock and worship band from Northern Ireland. Rend Collective attracted a big crowd resulting in tickets being SOLD OUT! With such a big event on their hands, our equipment made registration and entry fast and able to accommodate for the growing numbers coming to their venue.

"The Purplepass scanners worked like a charm for us! Our Friday night show was completely sold out, and we were able to get everyone in the venue within 10 minutes of opening the doors."
"The use of Purplepass for our event registration was seamless too! Our registration numbers were higher than they have been ever and I didn't have to chase down a single dollar of payment in the process. Thanks for making my job easy!" - Darryl Nelson
Purplepass Ticketing had a great time working with such a fantastic group and organization. Our online box office, distribution, and sales alerts made it easy for Fusion Alaska to track their traffic with real-time alerts. With more significant numbers than expected, the event coordinators were able to keep track of their payment processes, revenue, refunds, and orders all on our supplied iPads, scanners and our Purplepass Pro app available for free on your app store!
We are glad this event was such a success and look forward to more amazing events to come at this great organization!