14 Christmas Activities that Work in 2022 - CDC approved! (UPDATED)
Since the beginning of the COVID-19 pandemic, it has been challenging to enjoy the holidays without extreme restrictions and limitations.
However, for 2022, there are many more opportunities and activities to enjoy, as restrictions are continuously being lifted and removed around the country.
Here are a few ideas you and your community can do to kick off the holiday season while following CDC's regulations and guidelines for COVID.
Community Events
1. Host a community parade
If your city and state are open for business, consider hosting a community parade this holiday season. Planning a community parade is a great way to bring members of your community together in a safe and welcoming environment.
During your community parade, promote small businesses, new businesses, and other vendors in the local area. Host artists to showcase their work or perform live music and other talents for attendees.
2. Local tree-lighting ceremony
If your town has large pine trees or a designated tree, that is typically used for holiday celebrations, consider hosting a live local tree-lighting ceremony this holiday season.
If members of your community still prefer to keep safe at home, you can always host a hybrid tree-lighting ceremony, where guests can attend virtually and online from the comfort of their homes.
3. Caroling
Depending on your state's current restrictions and limitations, you can gather a group of carolers to spread some holiday cheer this year.
When caroling, ensure that all carolers are healthy and wear proper masks when necessary.
4. Live-streamed gift giveaways
Another option to celebrate Christmas with those in your community this year is to live-stream a gift giveaway or gift-giving event.
You can request gift donations from attendees or provide the gifts you intend to giveaway yourself or from local businesses and nearby sponsors. Giving gifts to children and those in need can help increase community engagement and involvement while spreading some much-needed holiday cheer.
5. A safe visit with Santa
Work with a local Santa to provide children of your community with the opportunity to enjoy a classic meet and greet.
If you intend to host a meet and greet event with a local Santa Claus, ensure that your Santa has been tested for COVID and that Santa and all guests wear proper protection if necessary due to state laws and mandates.
6. Host a themed farmer's market
Categorized as a necessity, farmers' markets remain open. So why not make the most of it and support locals with themed markets?
Get the local shops and artists involved with a weekly farmers' market leading up to Christmas. You can work together with small business owners and farmers in your area to help generate sales for those who need it most while still celebrating the holidays with members of your own community.
Follow these tips and safety guidelines for food markets during COVID.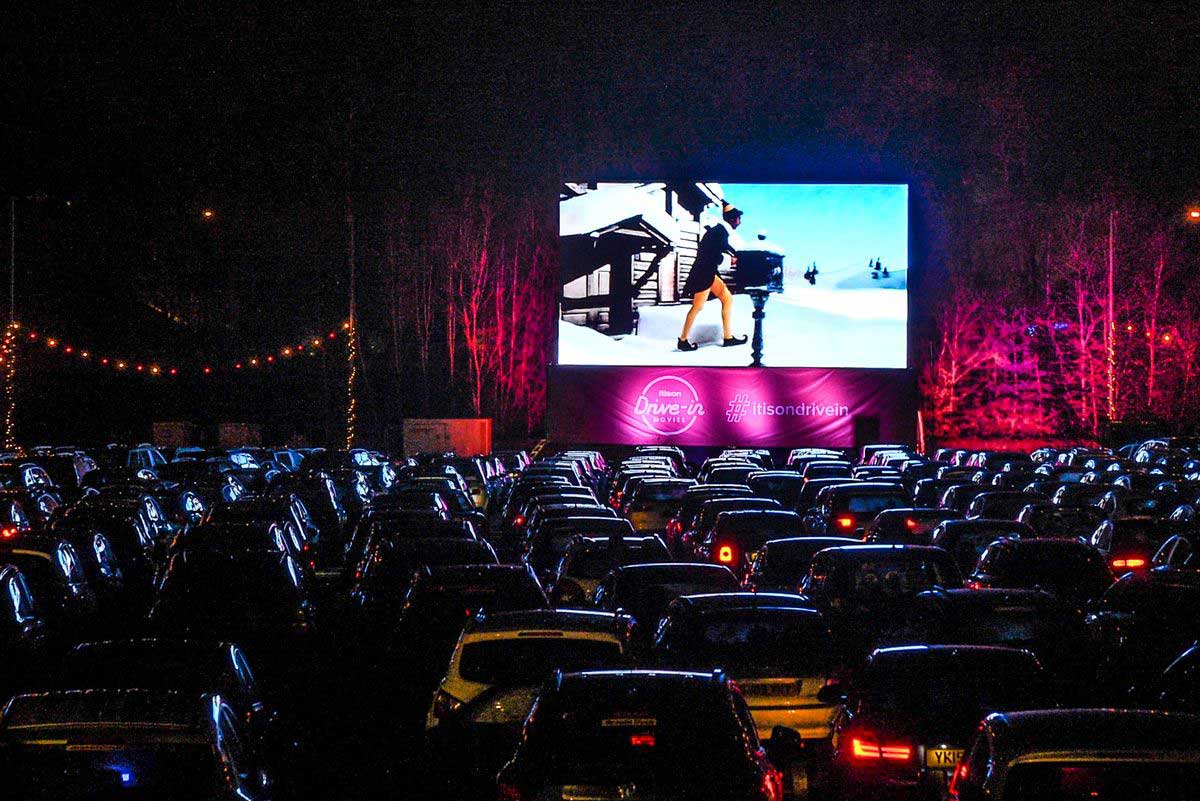 7. Christmas movie drive-in
When you think of Christmas movies, what comes to mind?
Home Alone?
The Grinch Stole Christmas?
Christmas Vacation?
Maybe you love an old classic, A Christmas Story. With so many Christmas favorites and classics, it is no surprise that many local communities host their very own Christmas drive-ins during the holiday season.
If you have a local drive-in theater available, inquire about the opportunity to host a Christmas-themed event for those who wish to celebrate. Not only is hosting a Christmas drive-in a great way to bring the community together, but it is the perfect opportunity to do so in a safe and contained environment.
8. Community crafting events
As the price of goods increases, more people than ever are turning to secondhand stores and homemade items to help make their finances go much longer.
Consider hosting community crafting events for those who are low on cash this holiday season. Crafting simple and affordable presents is a way for just about everyone to enjoy this holiday season, even if they cannot afford to purchase brand new gifts.
9. Holiday trivia
If you are an avid trivia lover, consider hosting a holiday trivia event.
Host a holiday trivia event at a local community center, bar, or even a local restaurant that is open to the idea. When hosting holiday trivia, be sure to follow all safety guidelines and mask guidelines, wherever necessary.
10. Sending letters to Santa
Spark the spirit of Christmas with the traditional activity of writing letters to Santa.
Children in the community can send in their letters to Santa...and maybe they might even get a response!
Family Events
Besides community events, you can also make the most out of this holiday season with a few family events for your own household.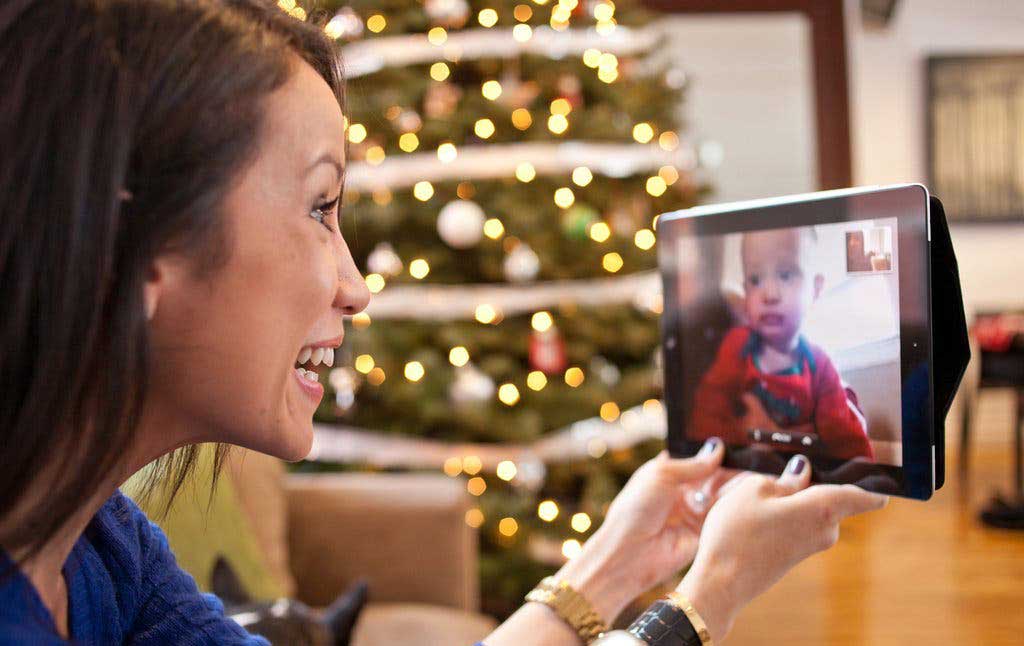 11. Decorate with family
Decorate with your family this holiday season using unique decor items and getting creative. Turn to LED lights for an inexpensive, yet extremely creative way to add a bit of pizazz to any space in your home.
If you have relatives and friends in other states or living across the country, turn to digital solutions to decorate together.
Whether you love it or you hate it, technology will always have this perk; the ability to connect with anyone from around the world.
Go beyond FaceTime and set aside time to decorate with each other online.
12. Holiday baking classes
Online classes, not just for schools, have boomed in popularity; this growth being well before the pandemic. What better way to get into the holiday spirit than learning how to prepare your favorite dish?!
Christmas ham, sweet potato pie, eggnog desserts, whatever you enjoy, there is probably a baking class online to master the dish! Get family and friends involved in this scrumptious activity by enrolling in a class together.
OR if there is already an expert among the mix, have them host a family baking class, making a traditional dish that everyone loves. Enrolling in a holiday baking class can be done locally, or even virtually, depending on which relatives you have connived to join you!
13. Host a potluck this holiday season
Hosting a family potluck party for this holiday season is a unique way to bring the ones who mean the most to you together.
Rather than relying on one household to provide all the food for this season, enroll all members of your family to contribute. Enjoying the cooking of everyone you love most is a great way to make memories that are sure to last a lifetime.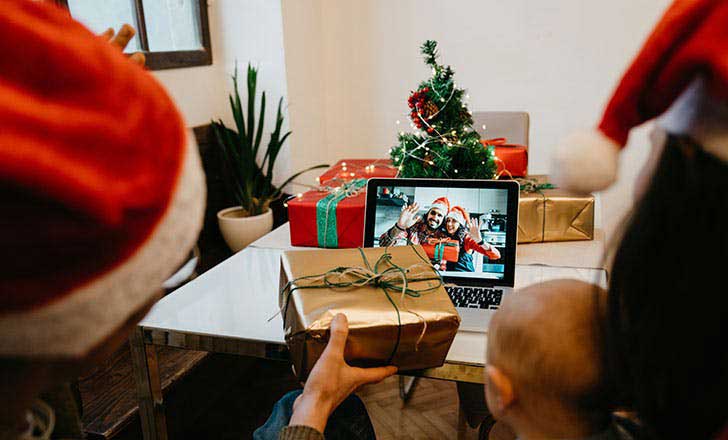 14. Host your very own secret Santa
When planning a holiday gathering in person this season, don't forget the games and gift-giving opportunities. Host your very own secret Santa operation and draw names in secret ahead of time for an added surprise to any holiday event this year.