matching article(s)
Show content for
Everybody
Organizer
Buyer
Answers
Including instructions and notes for the Purplepass staff
Including instructions and notes for the Purplepass staff
If you would like to leave detailed information for the Purplepass staff, or specific instructions, you can easily accomplish this task by following these directions:
Log in to your Purplepass promoter dashboard
Edit an existing event or select "Create New Event" in the top navigation menu

Select "Create One Time Event" when the pop-up carousel appears. NOTE: If you have a current event, hit "Edit" on that event to get to this same places.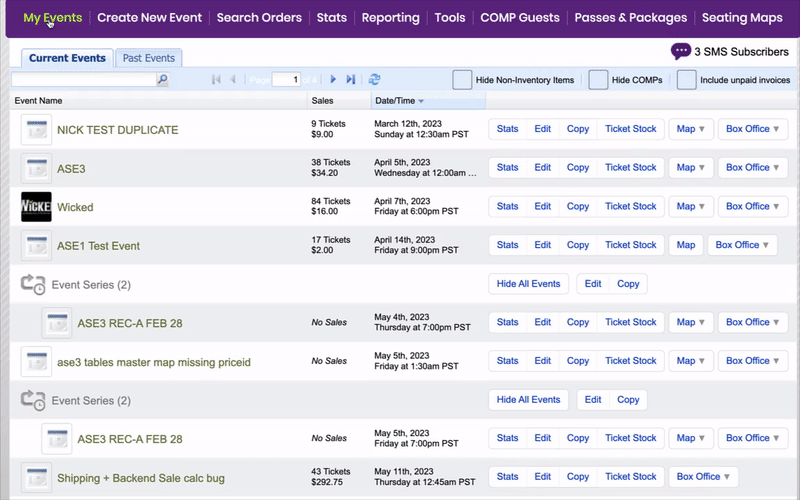 Enter the event's information until reaching the "Additional Options" section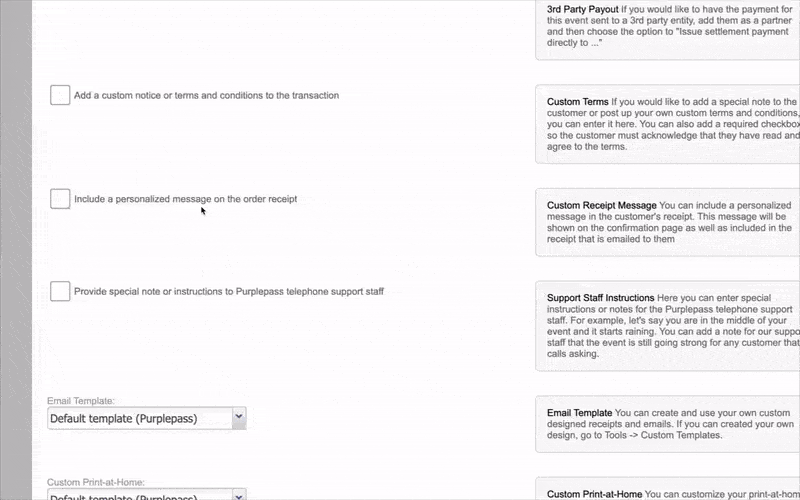 At the bottom of the section, check the box titled "Provide a special note or instructions to the Purplepass telephone support staff". NOTE: this can be related to anything from weather related plans, changes in dates, pricing, etc.

For example, let's say you are in the middle of your event, and it starts raining. You can add a note for our support staff that the event is still going strong for any customer that calls asking.