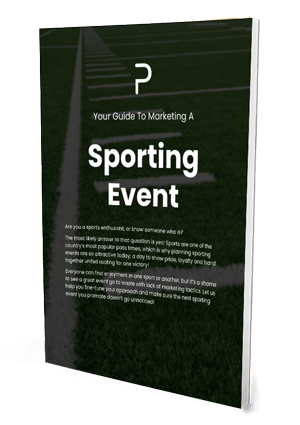 Your playbook to marketing a sporting event
Planning a sporting event takes a lot of coordination and timing. Not only are you managing the crowds, but your staff, volunteers, vendors and the athletes! Make your effort worth it, by turning a huge profit - of course you need attendees to do that. This guide will walk you through creating a sports marketing strategy to get the outcome you deserve.
Description
Are you a sports enthusiast, or know someone who is? The most likely answer to that question is yes! Sports are one of the country's most popular pass times, which is why planning sporting events are so attractive today; a day to show pride, loyalty and band together united rooting for one victory!​​ Everyone can find enjoyment in one sport or another, but it's a shame to see a great event go to waste with a lack of marketing tactics. Let us help you fine-tune your approach and make sure the next sporting event you promote doesn't go unnoticed!