Your Guide to Planning an Event With Multiple Time Zones
If you've been organizing global events for some time, you inevitably know how strenuous it can be. From severe jet lags to long flights and early starts, physically transitioning from one time zone to another is probably every event planner's nightmare.
While virtual events seem to solve most of these traditional challenges, they also come with their fair share of problems, the most significant one being availability. When you invite people to attend virtual meetings, you need to ensure that they'll be available.
However, with time zone differences, you may not find a fitting schedule for all your attendees.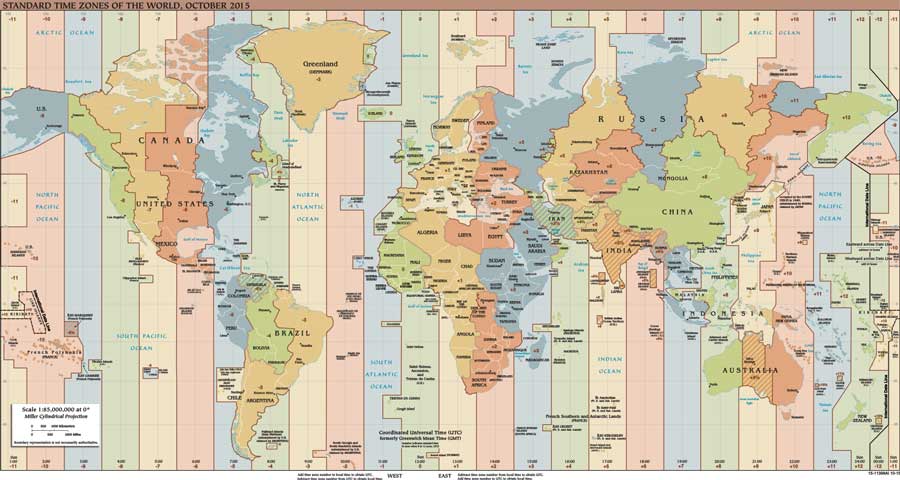 So, how do you ensure that nobody is left out?
Or rather, how do you ensure that as many people in a majority of the time zones attend your event? Here a few power tips on how to plan an event for audiences from different time zones.
1. Research on your target audience's time zones
Survey your target audience and understand when they'll be available before setting the dates and exact times for the event. We recommend that you research before you go live or open the event registration. If you're unable to do this in advance, you can collect the time zones along with other registration details as you grow your guest list.
For the latter case, you should not include the exact time in the event's promotion message. Instead, use dates or a series of dates. That way, you'll avoid locking out potential attendees due to time inconveniences. If you must mention time, you can give clues on how much of their day the event will take. For instance, you can say something like, "the event will run for two half-day on 14th and 15th June 2021."
2. Embed downloadable calendars in your registration system
For global events, you will need to have different calendars for each time zone to prevent confusion. Creating time zone-based calendars and manually mailing them to each attendee may not be the best way to handle this situation; this approach is costly and time-consuming.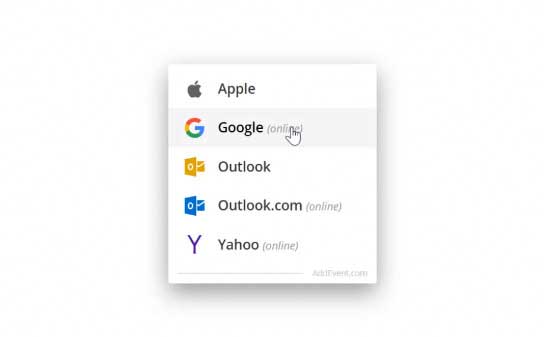 Instead, you can use downloadable calendar invite links which automatically update to fit the recipients' local time zones. With automatic conversions, you save on time and prevent time-related confusion.
Popular scheduling software that support time zones are
Google Calendar
Meeting Planner
Sched
Apple
Zoom
3. Go with the time zone of the majority
Events are money-making ventures, and the more attendees you have, the more money you make. If you can't find an amicable schedule that favors all the time zones, host the event in the time zone with most of your audiences.
To ensure that audiences from the other time zones aren't completely left out, you can create recorded on-demand sessions for them. If the event is better delivered live, you may run it for several days and dedicating each day to a different time zone.
This also applies to when all the time zones have large audiences.
The baseline is that your event should accommodate the maximum number of attendees to generate the highest revenue possible.
4. Use duration-oriented programming
When scheduling breaks, headline performances, and any other aspects of your program, do not use specific times.
For instance, a happy hour at 6 p.m. BST will only apply to audiences within that specific time zone, leaving all the other attendees. Instead, segment your program duration-wise.
For example, a specific artist will perform at the beginning of the second hour–the second hour is the same for all attendees, regardless of their time zones. Of course, this doesn't apply when you're dedicating different days to specific time zones.
5. Have multiple sections dedicated to different time zones
Sometimes, you only have one day to run the event. That eliminates the option of dedicating different days to separate time zones. In such a scenario, the best solution is dayparting—breaking your event into several portions that split your attendees.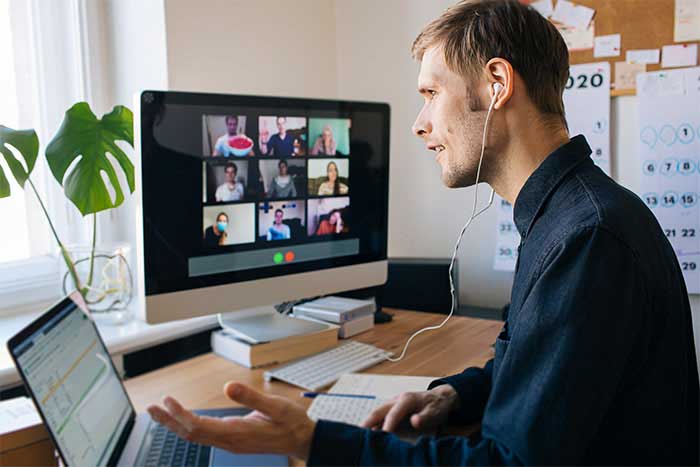 You can even have region-based highlights for each of these sections.
If it's a music event, for example, you can invite artists from different regions to perform when their local audiences are watching. That way, the attendees will not only feel included but also get to watch their favorite performances.
6. Make the event short and packed
The human attention span is short and can be even shorter for virtual events. You cannot expect the attendees to sit in front of their computers and stay engaged for 10 hours non-stop, even if you were to pay them for it.
That's why we recommend virtual events should be shorter than physical events. A
lso, avoid unnecessary things like keynote speeches that may make you lose the audience's attention. Instead, pack the event with interesting performances and highlights back to back. Shorter programs also make it easy to navigate time zones; it's more practical to have 4-hour programs for each time zone than 10 hours of programming.
7. The after-party is also important
Just because time constraints prevented some people from attending the event doesn't mean that they're not interested in knowing what happened or the content delivered.
So, you can have an interactive after-event session to cater to the absentees. Similar to physical events, after-parties allow audiences to socialize and network, which are some of the main reasons people attend events.
The after-party also gives those who didn't show up a glimpse of how the event was. It can also act as an incentive to attend the next event.
8. Offer price incentives to audiences from disadvantaged time zones
For global events, some time zones will inevitably be disadvantaged.
To attract attendees from such regions, you can sell them tickets at discounted prices. That not only affirms that you value them but also gives them an incentive to give up their sleep or other engagements to attend your event.
You can also reward them by giving gift hampers or including performers from their region in the program.