Why Every Business Should Partner with an Influencer
Influencers. Who are they, and why should we care? Well, unless you've been self-quarantining in Antarctica, I'm sure you're aware of this popular influencer movement.
Influencers are people with a sizable following online, usually on Instagram, YouTube or Snapchat. Essentially on each sharing platform, there are influential people with a substantial amount of followers compared to others. Because of their following, brands turn to them to promote products, events, and form partnerships as brand ambassadors.
About 85% of women turn to social media for purchasing advice and 45% of all consumers look to influencers for recommendations. With stats like this, it's hard to ignore this surge of influential power found in these individuals online.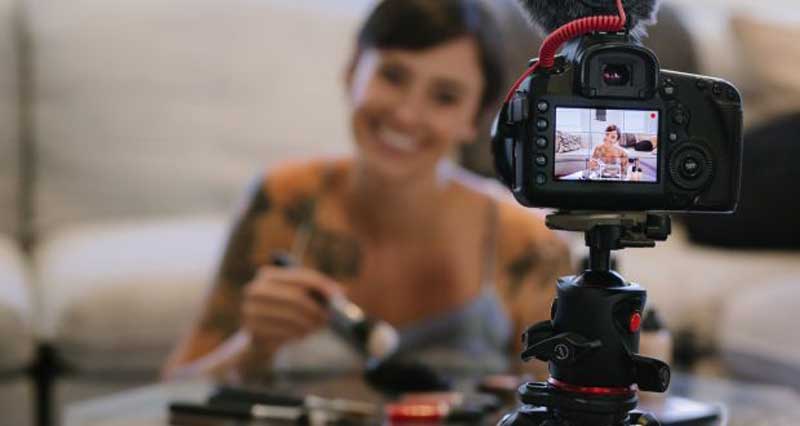 In the latest episode of the EventBuzz podcast, a podcast created by Purplepass for event professionals, we had the privilege of speaking with one of New York City's top lifestyle influencers. Elma Beganovich joined us to talk about her influencer experience, how she made it to the top and turned her influential power into a successful marketing agency, A&E.
Her business, A&E, was started with her sister Amra Beganovich, building a digital marketing agency and empire together. Keep reading to hear her suggestions for influencer marketing, advice on partnerships and the evolution of digital marketing.
Jump to the bottom to listen to the entire interview.
Marketing in 2021 - the digital evolution


Traditional brands might be hesitant in chasing these digital trends of brand ambassadors and social media. Some brands still struggle with the shift to online or virtual events. Unfortunately, the pandemic has forced us to speed up even further into the future where being online is a MUST for any brand wanting to survive this digital economy.
No website, social media presence, and lack of SEO online can really damage a business, especially its growth rate. Not to discredit word-of-mouth marketing and quality service, but not all businesses are fortunate to catch fire with a viral story or community support.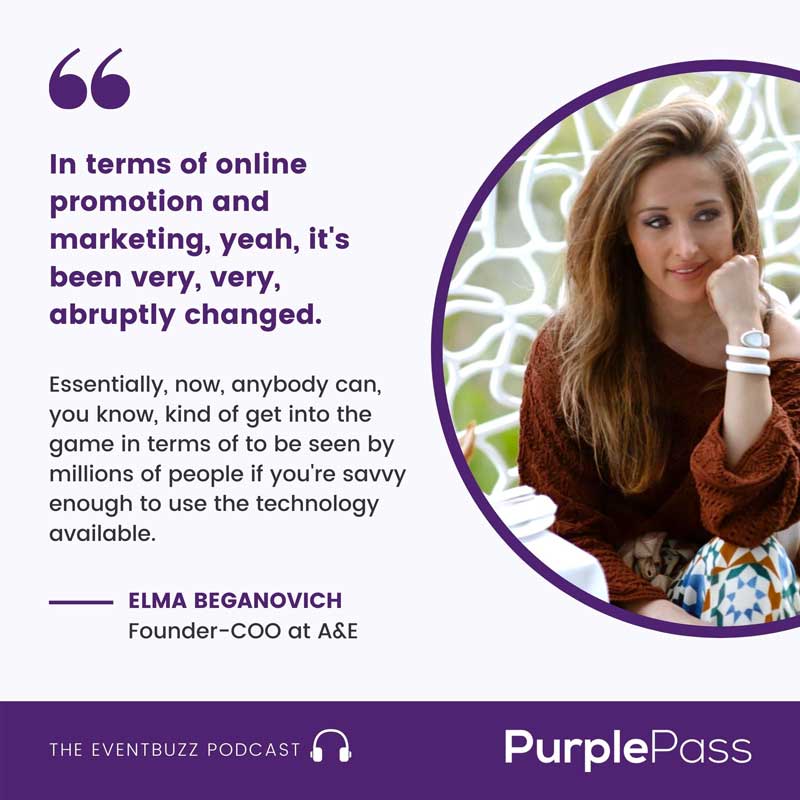 "People are spending more time online other mobiles…that shifted the dynamics from physical location because of the lockdowns as well" says Beganovich.
"In terms of promotion and marketing, it's been a very, very, abrupt change…social media is developing technologies, anywhere from Instagram swipe ups to tracking ROI, traffic, IGTV, Instagram Live. Instagram has become essential for shopping as well…".


Influencer marketing is part of this digital shift and something brands should really consider.
Influencer marketing is predicted to grow to be worth $13.8 billion this year
75% of brands have a dedicated budget for influencer marketing this year
When brands form partnerships, 56% use the same influencer across different campaigns



How to form a partnership with an influencer


There's a certain process you must go through when finding and working with an influencer.
#1 Do your research: You need to first fully understand how the world of influencers work and your objective for the partnership.
Do you want to increase brand awareness? Push products? Promote an event?

"You really have to know the influencer market. I mean, now it's become so vast, so you know, if you're within the beauty industry, really roll up your sleeves and underpants who is in that space." Beganovich also refers to this as the Epicenter of Influence.
#2 Consider professional help: Can you do this on your own or do you need a professional? Although you may save money upfront, a professional marketing agency might be a better option to help form this partnership.

Especially for payment deals and budget concerns, things can get extremely tricking when working with influencers. "Don't think that you will get away with hiring an intern or someone who's fresh out of the college, who's never done this before" say Beganovich.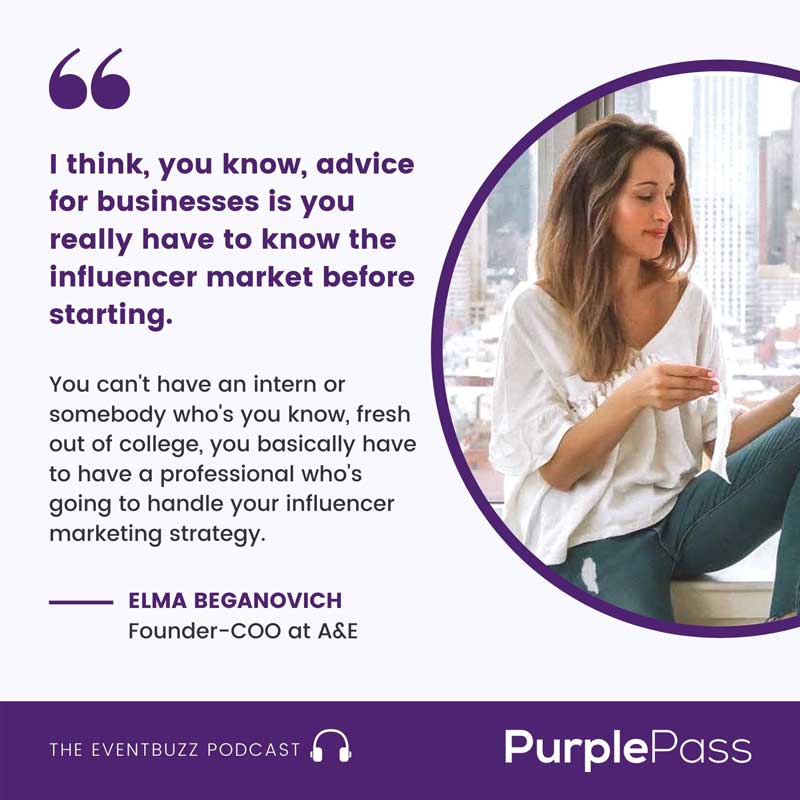 #3 Consider the type of partnership you need: A few things to consider when researching influencers are how many followers they have. This will affect price/rate of their work. Do you need a partner with 1 million followers or will 500k be just as good?
#4 Check their engagement online: Look at their engagement throughout posts and people hashtagging them.

What are the number of likes each post receives?
Average likes on a post?
Shares? Comments?
Are they engaging back?
Tags on a post?

This will show the overall value of their followers and account.
#5 Look at brand involvement and competition: Are they working with other brands or promoting products? Will this interfere with your services/products?
#6 Evaluate their marketplace and niche: Does their content match your brand? Would it make sense to have them as a partner affiliated with your business?
For example, it wouldn't make sense for a healthy brand to partner with an influencer that also supports junk food and energy drinks.
#7 Reaching out: Once you've found your niche influencer and desired following size and demographic, it's time to reach out.

Remember this is a business deal, so you need to have a price or rate for their work ready to present, contract and conditions put in place before you negotiate. Most influencers will have a link to a website or portfolio with contact information for partnerships and media. Some will even include their rates upfront.
Tips for becoming an influencer in 2021


For anyone interested in joining the influencer lifestyle, you need to stay relevant with the trends. This probably the most important thing to remember when creating a following online.
The key is to keep up with trends.
A perfect example of this is travel bloggers and influencers this past year. People that continued to travel and post pictures around the world were seen loosing followers as their content quickly became distasteful as people remained stuck at home.
Travel pictures were not what people wanted to see in 2020.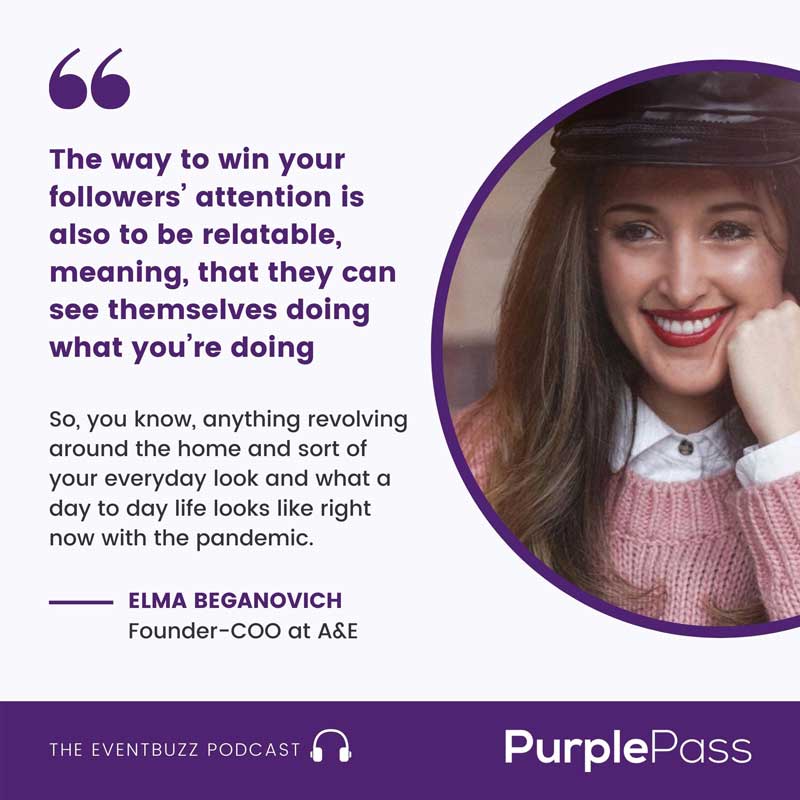 Instead, travel lifestyle accounts had to change up the content to be more relevant with the stay-at-home order. This might have included small excursions in a local area, mental health tips, or posts at home.
It may not be what you planned for your brand, but it will be more relatable to your followers.
"The way to win your followers' attention is also to be relatable, meaning, that they can see themselves doing what you're doing" says Elma Beganovich. "Basically, the stay at home economy shifted to you know, workout videos, shifted to cooking, even gardening."
This year, the goal for influencers was to stick with anything revolving around the home and the everyday life.
As an influencer, you need to adjust to world trends and what is happening around you - that's what makes a good brand.
Other tips for becoming an influencer:
Content is king! Put out unique and creative content. Don't be afraid to put in the work for an excellent shot.


Make sure you really understand your brand first before you produce content. This will help with branding consistency.


Find a way to be memorable. Whether that's with exciting images, quality content or valuable information.


Always keep your brand in mind!


Post consistently and find a pattern that works for you. Whether that's twice a day or once a day.


Followers like accounts that are reliable and consistent with what they produce.


Be different! Don't just post to post, but find your niche and tell an original story with your content. Instead of comparing yourself to current accounts, stick to original posts and ideas. Be your own brand.

Episode #20 - Influencer marketing - how to grow your brand in 2021
The EventBuzz podcast