What You Need to Know Before Planning a Trade Show or Conference
You might think concerts, festivals, and theater productions comprise the most planning, but really conferences, conventions and trade shows are the 'neediest' of them all.
All the different areas of consideration (attendance, booths, full-time zone support, sponsorships, requirements etc.) must fall into place requiring attention to detail and a high level of organization.
Use this guide to help you focus your attention on all the areas that require careful planning and hopefully you can limit mistakes made along the way.
Start selling tickets today!
Request a demo now to set up, create and start selling
tickets with Purplepass. An all-in-one event
management hub.
Give yourself at least a year to plan
Conferences take a considerate amount of planning, and unlike education productions or concerts you need at least a year to plan, that's minimum.
I strongly recommend this time frame so that the venue can be reserved along with other important items such as vendors, deadlines, insurance coverage,etc., can be addressed without being rushed or running into issues without adequate time to resolve.
Always give enough time for wiggle room accompanied with backup plans in case any of the original plans fall through along the way.
Most times, a year is necessary to secure the venue and book the vendors because they schedule far in advance.
Here is our quick checklist of what requires the most consideration and time spent planning:
Conference committee and team
Locating a venue
Setting registration for guests, volunteers, vendors, boothsetc.
Creating a conference website
Gathering keynote speakers and special guests
Create a marketing strategy
Search for sponsorships
Arrange hotel accommodations
Be picky about your registration
It's okay to be picky when selecting registration services; you want to make sure it can easily handle a large multi-day event and provide attendees with several pass options to work with their needs.
This will help make the process of registration go smoothly, without the holdups that can create a poor registration experience for attendees and big headaches for planners.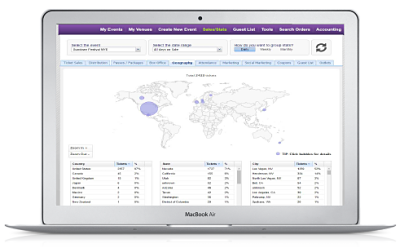 For conferences, trade shows, and conventions here are things your registration should include:
A volunteer sign up portal
A customizable interface
Vendor registration
Try booking a venue with accommodations in mind
You don't necessarily have to do this step, but having a venue close to available accommodations will create a better experience for your attendees.
People will be more likely to attend a trade show or convention if there are plenty of accommodation options close to the venue.
This also makes it easier for staff and vendors to get to and from the venue location; if close enough it also eliminates parking issues and traffic concerns.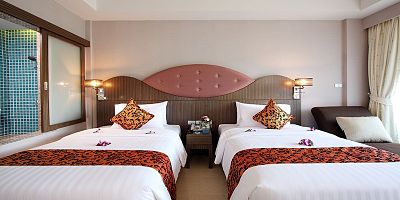 Careful consideration should be paid to the location and proximity of hotels and lodging in the area. The more convenient, the less complicated it will be for guests, vendors, and staff to get where they need to be on time and without issues.
If reservations can be made far enough in advance, you should be able to secure a prime location and give those who will be part of the event plenty of time to book their hotel reservations too.
Reserve the venue first!
The more time you can give yourself to reserve the venue, the better.
Allowing at least one year should give you the opportunity to secure a space that fits your event requirements and is convenient to lodging and restaurants.
In some, cases, if you are attempting to book a popular venue in a larger city, expect it to require more time. Contact the venue reservation coordinator for more information as soon as you know an approximate date or event idea.
Confirm dates and deadlines early
Once you have secured a venue and confirmed your event dates, begin your preparations for finding vendors, staff, booths, and guest speakers or entertainment.
Once you have filled your slots, you need to establish any deadlines for completing appropriate paperwork and applications and confirming all reservations, guests, and general time frames.
Double check all the dates and deadlines early on and help minimize issues for miscommunications or paperwork falling through the cracks and causing delays.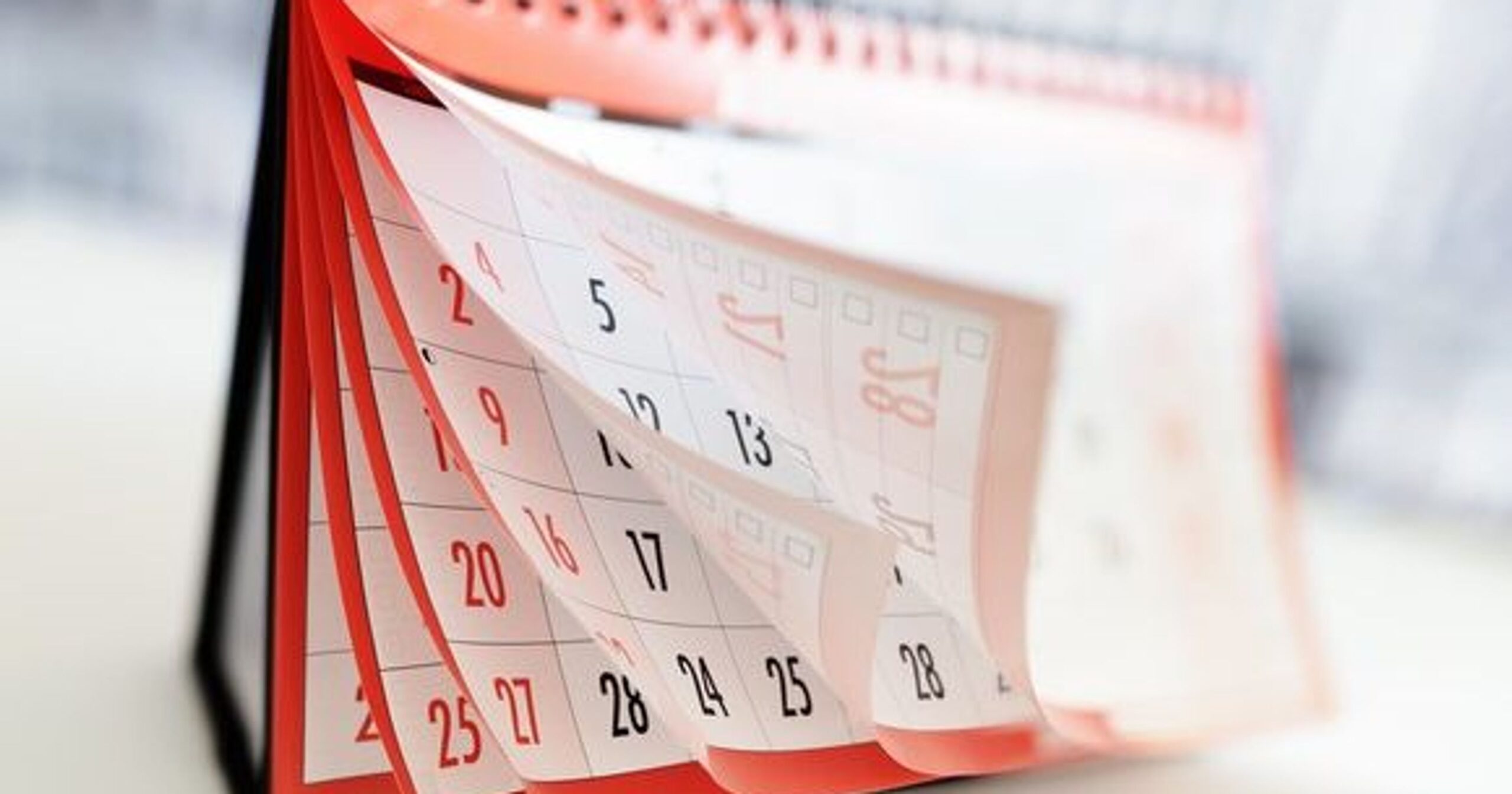 There are a few ways to make sure a deadline is never missed:
Use a calendar software that can notify your entire team of upcoming deadlines
Sync all your device's calendars and update new deadlines regularly
Make a checklist for the entire event planning process with deadlines listed along with who is responsible for completing them.
Assembling a team you can count on
Time to ensemble the dream team! In the early stages of planning, it is important to identify and recruit a capable team that includes everyone from brand ambassadors to marketing specialists.
Having the right team on board is one of the best ways to ensure that everything goes according to plan and makes the event successful.
Here are the positions you should plan to fill:
Marketing Team
Registration and box office staff
Caterers/bartenders
Set up/ tear down/ clean-up crew
Narrator/host
keynote speakers/special guests
Seminar host
Booth Staff
Janitors
Brand Ambassadors if applicable
Day-of event coordinator
Accounting
Always reach out to sponsor
Don't forget to allow yourself adequate time to actively look for and secure sponsors. They are the key part to success for organizing events generating a bigger guest count, thus more expenses.
A great place to start is with larger companies who are well established in popular communities such as financial institutions, major retailers, and health professionals.
Depending if the sponsorship is related to the industry your event is representing you may schedule some of their representatives to speak at the event or even present a demonstration or workshop to entice them to become a sponsor.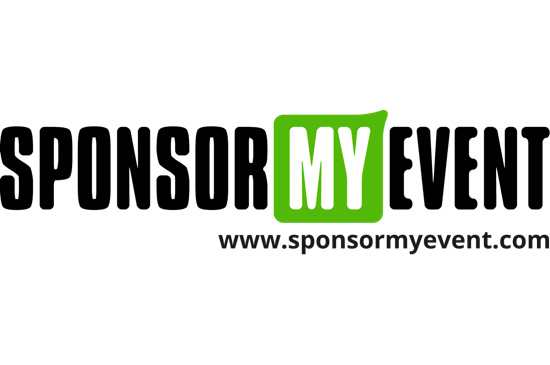 Make a Marketing Campaign for the entire planning process
Begin your marketing campaign as soon as you secure your venue, dates, vendors, team members or you feel ready to start promoting.
Plan an approach that focuses on the target audience both through traditional media and a variety of internet tactics.
If you don't know your target audience, your campaign is pointless. The easiest way to know your audience, is to take your top 5 clients and turn them into buyer personas to create your campaign for those type of consumers.
A buyer persona is a representation of an ideal customer based on real data and selected educated speculation about customer demographics, behavior patterns, motivations and goals.
To create your own, follow our link to learn exactly how to create your own buyer personas and get a better idea of who you should be advertising to.
These are the most popular and successful forms of advertising:
Social Media Ads (Facebook, Instagram, Twitter, YouTube, LinkedIn)
Promoting on your website
Traditional Ads
Video Marketing
Blogging
Email Marketing
Ad Re-targeting
Giveaways
Live Streaming
Hashtags
AdWords
Planning a conference or a trade show is much easier when you consider these helpful tips and information.
This will also help you book more efficiently in the future for similar types of events.