Use SMS Marketing as Reminders for Effective Event Marketing
In today's world, it's getting harder to distinguish if we're talking to a human or a robot. Living in reality or experiencing virtual reality.
On one hand, the very existence of the internet would be impossible without human involvement, from another — these days, people are extremely influenced by the infinite flow of information that is produced via internet.
We are highly influenced by technology on a daily basis: sometimes these impacts bring us benefits, sometimes — not.

Let's take marketing, for instance. We cannot deny the age of consumerism, marketing is our `frenemy`. We advertise everything: as a result we often buy extra things we don't need.
But if we behave rationally, ads can be super beneficial for consumers.
They help shoppers find the right place for purchasing an item, analyze the market, give reminders on the latest deals, and ultimately help us find the right product.
Now, more and more companies are turning towards SMS marketing, especially
in the event
industry.
Learn how to use SMS Marketing
The SMS feature is not only great for customer service,
but can be used as a marketing tool as well.
So let's see what SMS Marketing is all about
Among the most effective tools for maintaining communication with customers, we can distinguish is email marketing.

This involves the distribution of information about a product or service by sending it via email to digital devices of consumer subscribers.
Today, SMS marketing works in two directions:

1. mass SMS distribution
2. receiving messages from customers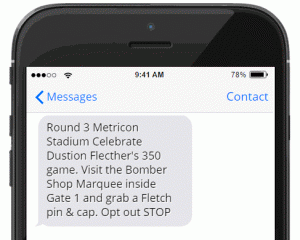 Often, SMS marketing is aimed at sending out advertising or promotional information to customers.

However, more businesses are using it for alerts and reminders such as an upcoming doctor's appointment or news alerts.
With SMS, companies can promote services or alert customers about upcoming events, sales alerts, discounts, etc.
To successfully apply SMS to your marketing strategy for your event, companies and organizations should follow particular steps:
1) Conduct market research
The main rule of any marketing campaign is thoughtful market research.
To run a campaign efficiently, you should know who is interested in your event (aka target audience), how your alerts would benefit their lives, and why they would want to opt-in.
2) Do not buy client bases on the internet
I hope that after passing the first step properly, you will not even consider this as an option. However, there is always a chance to be tempted.
First — it's illegal, secondly — such bases will neither serve your purposes nor cover your target audience. Instead, build your own contact base with no engagement.
3) Be personal, don't use SMS messages to spam your guests
All good operators have long been protected against spam via SMS and are becoming stronger against spam alerts.

Thanks to this, SMS mailings as an advertising and marketing tool has already been rehabilitated. In order to not enrage recipients or earn a reputation of a spammer, you need to understand how "good" messages differ from "bad" ones. Plus, they have to opt-in to your services.
Useful SMS context is
Relevant: containing offers that are interesting to the recipient.


Frequent: even one message per week for some niches is too much.


At the right time: an 80% discount on flights to Thailand at 2 a.m. can be infuriating. So if you want to remind your client about an upcoming event — do it the right time and the right way.
4) Don't try to trick your followers
Meaning is important. When you are working on the body of your SMS, be clear, do not trick the receiver by promising something unrealistic.
Also, value customers` time, so be precise and brief, give all the needed info, and nothing extra. Remember, your main goal is to remind.

Respect your clients.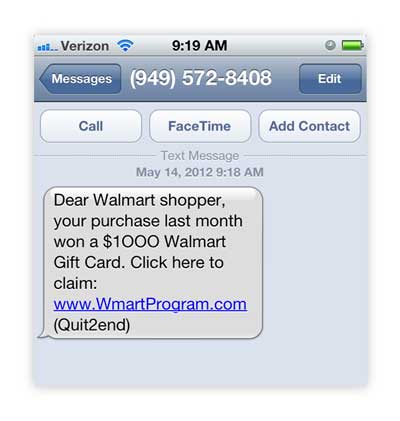 5) Use online tools for convenience
Hypothetically, you can send messages to clients manually from your phone. However, this is inconvenient, it will take a lot of time, and it is impossible to "measure" the effectiveness of such a dispatch.
Therefore, it is better to use special services for mailings.
Most SMS tools do not require installation and can:


— Download and store the database of contacts.
— Send messages from a short number or on behalf of a brand.
— Run pending mailings on the appointed day and time.
— Substitute the name, date of birth, and other data of the recipients in the messages.
— Generate unique promotional codes to further analyze the results.
— Track the number of delivered and open messages.
— Add a short link to the promo page.
Purplepass' SMS tool for managing alerts
Promoters can use SMS not only for marketing but for
offering the highest quality customer service possible.
When choosing a service provider, it is worth considering the security of your customers' personal data, the cost of one message and the entire campaign, the compliance of specific services with your tasks, the quality of technical support and other parameters.
To sum up, SMS marketing can be a useful tool for event managers if used correctly.
---


Author: Jennifer Broflowski
Jennifer Broflowski is a writing culture ambassador and CraftResumes writer. She is an experienced blogger with a sophisticated approach to content creation.