Top Apps for Increasing Engagement in Virtual Events
More than ever, brands and event organizers rely on virtual and hybrid events to engage their audience. While the events industry has taken great strides to move past the effect of the pandemic, driving engagement for virtual events has become one of the biggest challenges the industry faces today.
Even though nothing beats the experience of attending a physical event and networking with attendees, many event organizers are trying to achieve the same experience in online events. With shorter attention spans, online audiences usually have trouble focusing and are more likely to zone out in front of their screens.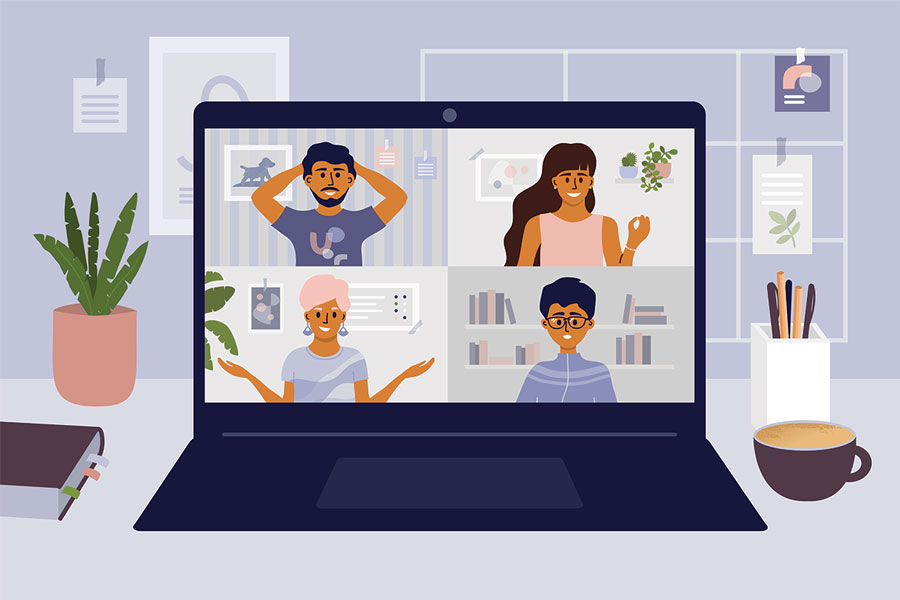 8 tips for increased engagement in virtual events


The following are techniques you can employ to keep your attendees engaged in your upcoming virtual experiences.


1. Exciting, original content
Because virtual event attendees have a short attention span, using interactive and relevant content is crucial to hold their interest. Traditional text-only presentation slides may leave your audience bored, and they will zone out within a few minutes.
If you choose to use a slide presentation, ensure that the slides are well-designed, vibrant, and visually appealing.
Add images
Infographics
Videos and media
Sound and audio clips
Downloadable content or 'follow-alongs'


2. Have a relatable, fun event host
Event hosts set the tone for the entire virtual experience.
A good host will capture the audience's attention quickly and keep them engaged throughout the event by making them feel like they are part of the virtual experience. You need an event host who has the right energy to encourage the audience and create an environment where attendees get comfortable enough to take part in the event.


A good event host should:
Have an excellent command of the language to be used

Have technical knowledge about the discussion topic of the event

Be charismatic about engaging audiences

Be curious and ask intelligent questions to make the interactions better
Selecting suitable speakers can also be a marketing strategy for your event. If they are influential, they can encourage their followers to be part of your event.


3. Keep the sessions short
Virtual events felt longer because attendees are stuck sitting on a chair in their houses. For this reason, they are more tempted to drop out during an event.
To keep them fully engaged, schedule shorter, more dynamic, and straight-to-the-point events.


4. Use polls before, during, and after the event
Using polls helps drive engagement because it gives the audience the impression that their opinions matter and the event will cater to their needs. Most attendees will show up to an event if they feel the event was planned with their ideas in mind.
Live polling during the virtual event is also a straightforward way for you to interact with the audience and increase audience engagement. Include live poll questions in your virtual platform, somewhere everyone can see. This will help you spark conversation and encourage other attendees to join the session.


5. Hire entertainment for you audience
Hiring entertainers for your virtual audience is a great way to increase engagement for large and small virtual events. Naturally, entertainers are professionals with engaging audiences.


6. Use interactive features
Breaking the ice with any audience can be challenging. You can use interactive features like Q & A session, quizzes, live chats, and live contests to break down barriers and encourage the audience to participate in the event.


7. Leverage event gamification
Digital gamification is another virtual event strategy you can employ to increase audience engagement. You can set up virtual gaming booths, and whenever attendees visit a booth, they stand a chance to win prizes or gain points.
To make it more exciting and fun, you can launch an online gaming contest.


8. Ensure production quality
With online events, you're likely to neglect the venue's look and feel. However, regardless of the event, in-person or not, it's still essential to ensure the quality of your event scene. The meetings should be held in an appealing environment.
Your choice of virtual event platforms should also offer excellent video and audio quality and innovative networking tools.
Top apps for increasing engagement in virtual events


The following are the top apps you can use to increase engagement and how their features help to drive engagement:
1. Zoom
Zoom is a popular online conferencing and engagement solution.
The platform is used for video and audio conferencing, chatting and content sharing. It allows up to 1,000 participants during a session, allowing for an in-person event experience in a virtual environment.
The following features on zoom help to drive engagement:
Polling: This feature allows you to collect responses from your audience.

Breakout rooms: Breakout rooms allow you to divide your audience into small separate entities to facilitate more intimate sessions.

Chats: The chats feature allows you to send messages to the entire audience. You can also send private messages to a specific attendee.

Screen sharing: This feature allows you to share a screen on your device with your virtual audience.

Whiteboard: The whiteboard feature allows audiences to share a whiteboard where they can annotate on.


2. Google Meet
Google Meet is a communication platform and an excellent virtual platform for small and private meetings, supporting a maximum of 250 participants per video call.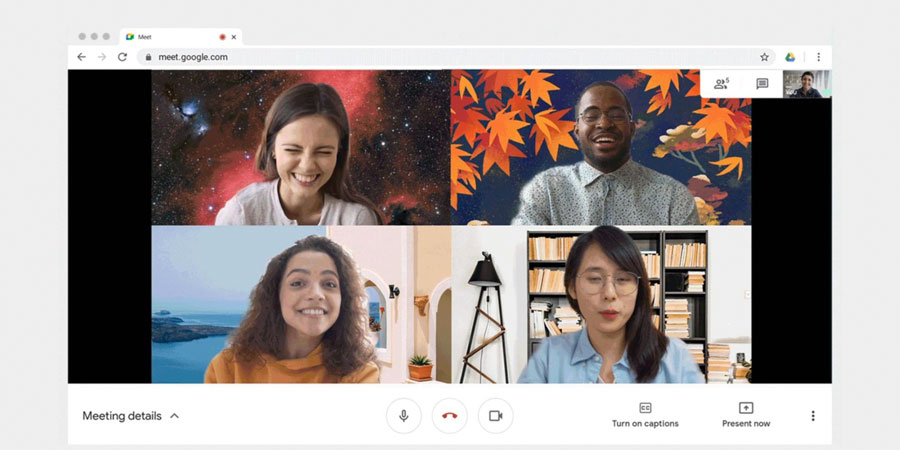 Google Meet features such as high-quality video and audio, instant messaging, built-in screen sharing, a whiteboard, and voice calls help to improve audience engagement in the platform.


3. Microsoft Teams
Microsoft Teams is a great platform to hold virtual events.
The platform is suitable for both small and large meetings and supports a maximum of 300 participants per call. Its features like video conferencing, group chats, one-to-one messaging, a whiteboard, and voice calls help improve audience engagement.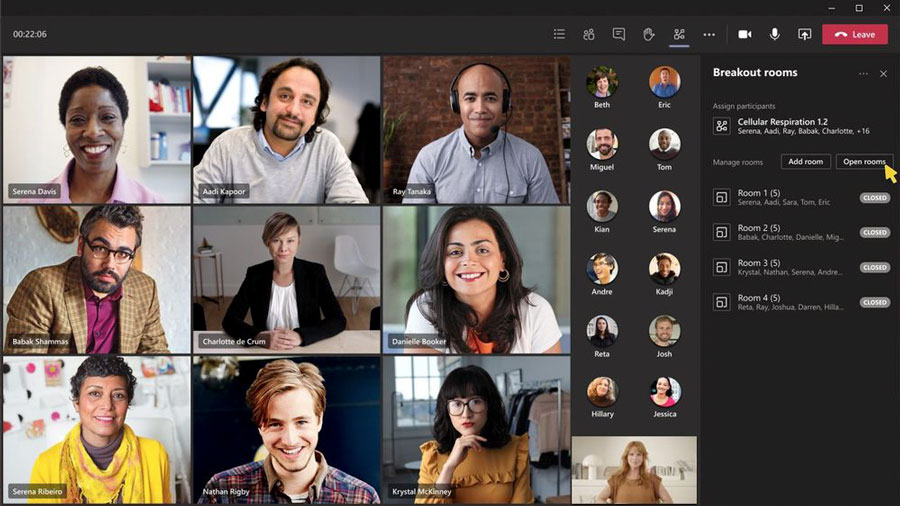 Other unique Teams features include:
Together Mode: Teams has a together mode that places all the participants in a shared background. This reduces distractions in the environment, helps to return focus to the speaker, and encourages engagement.

Live Reactions: Anyone in the audience can select an emoji and share it with the group. This is an excellent way for you to get instant feedback from the audience and encourage participation.


Pro Tip: When looking to host a virtual event, it's crucial to invest in tools that will deliver quality visual and audio experience and offer you many ways to make the event lively and engage with your audience.
Keeping online event attendees engaged throughout a whole virtual experience is crucial to the general success of the event. With the right event technology tools and well-thought strategies, you can create events that can capture and hold the audience's attention in a virtual environment.