Purplepass Support and Onsite Help At Your Next Event
Getting the right help you need from your ticketing service can be a hit or miss. Not all companies have what you need, the 24/7 support, multiple contact forms etc. all the things to make you that more comfortable when hosting your event.
To ease your stress, we put together a list of all the customer support we offer to every event promoter so you can see that we have your back from start to finish.
Phone (Full Time Zone Support)
Instead of business hours of 9-5, we have 24/7 phone support because we have events all around the world. Don't worry about your time zone ever again and give us a call.
Call us at 1-800-316-8559
Email & Form Support
If you have little time or a few questions, just send us an email and we will get back to you within 24 hours or less. You can email us at support@purplepass.com OR go directly to Purplepass and fill out our online form.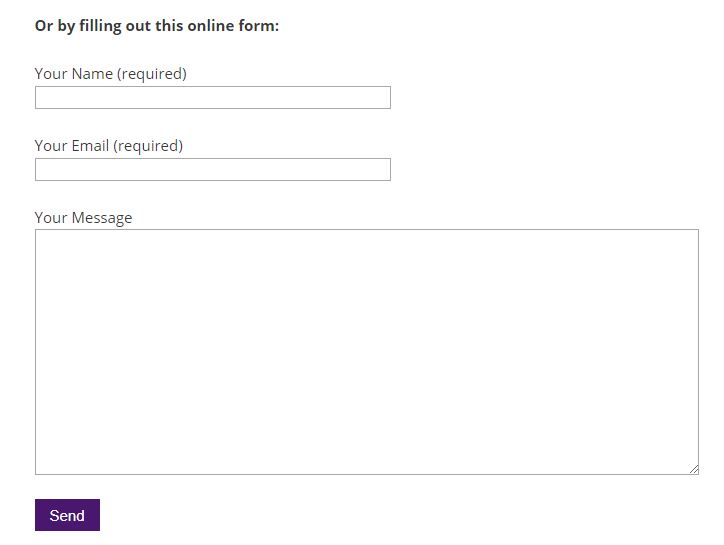 Video Tutorials

For everything you do we include a how-to video to walk you through the steps online. You can find them on at our YouTube page, but really you can stop searching as we conveniently place them next to each step you do in your account (see above).


Welcome To Your Help Center
We have designed a help center with over hundreds of questions we have gotten in the past by customers and event organizers all answered! You can do a quick search of a question or search categories such as assigned seating, getting started, marketing etc. and hopefully resolve your answer in a few seconds.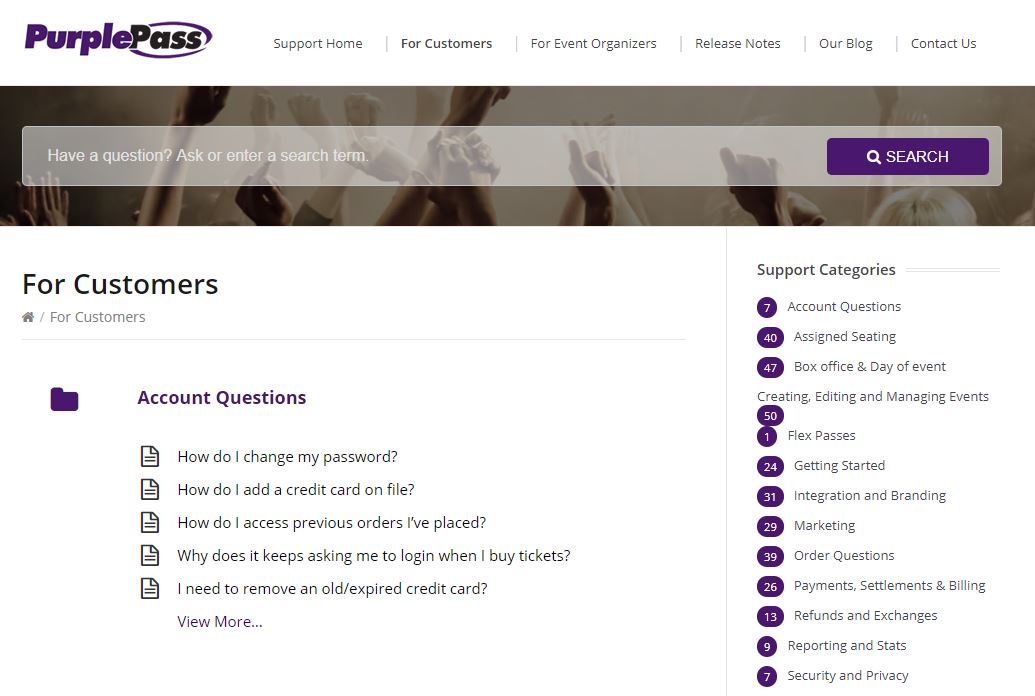 For each question, we will walk you through from start to finish regarding how to resolve it and get you where you need to be. If your question is not available through the help center that means it hasn't been asked before. So feel free to email us your question and let us know so we can add the question to the center for other customers in the future.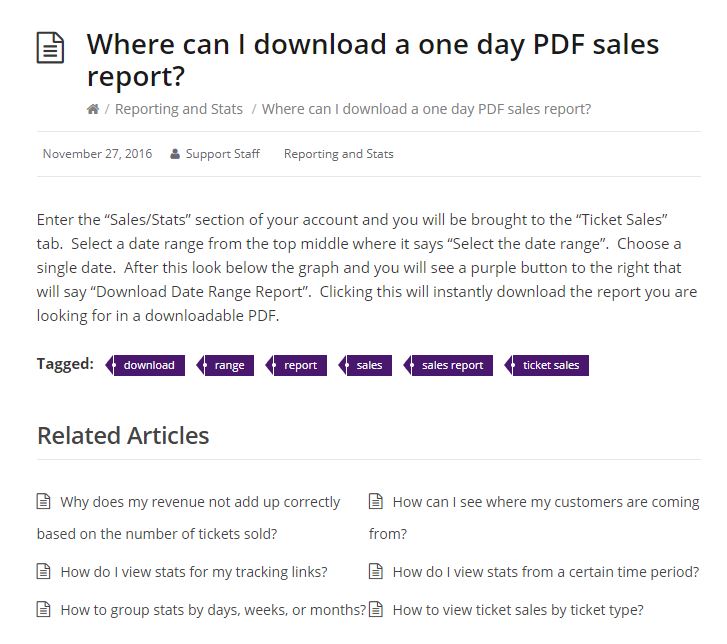 Blog Updates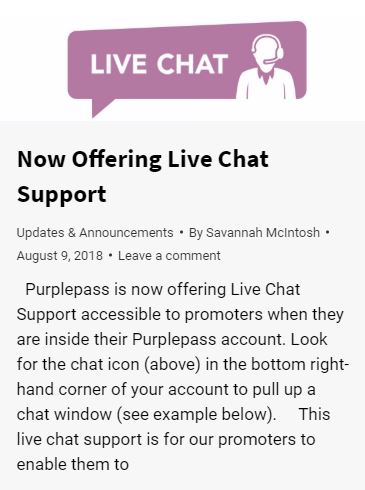 Our blog is not only a place to learn more about the latest marketing trends, building a successful event, planning etc., but it also includes our "Purplepass Announcements" Category to keep you updated on the latest changes with your account, new integrations, and more.

Every time an important announcement is made it will also appear on your Purplepass account so you never miss it.




Live Chat Support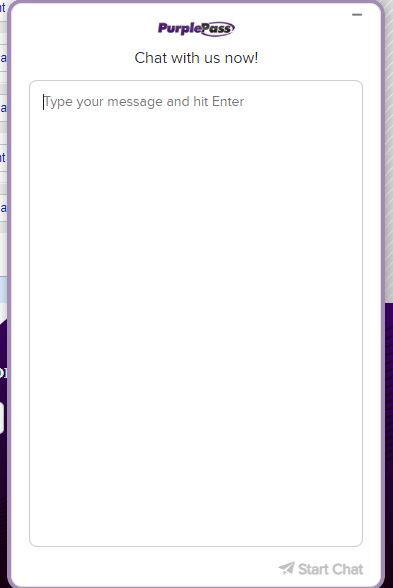 This feature is extremely important to us as we understand our event promoters are usually in a time crunch and don't have time for phone calls or emails.
This live chat support is for our promoters and customers to enable them to get the answers they need quickly without the hassle of waiting for an email response or phone calls.
At the end of the chat, you have the option to leave us a review or feedback so we can continue to improve our services to fit your needs.

We also can request remote access, meaning, instead of trying to describe your problem to us we can request access to see it ourselves. By accepting this request, our support staff can view your computer screen within the chat software. By doing so, we can correctly guide you through the problem you see on your screen because now we can view it too.






Onsite Help
Our final support option is for the day of your event and is only available per request. Gathering from the title, you are safe to assume this is in person help from Purplepass team members if you are lacking enough staff to work the terminals or just want that extra security at the gate.
If you are interested in this option speak to your Purplepass representative about how you can secure a team member!