Planning a School Reunion? Don't Forget to Do These 10 Things
Planning a reunion can be a daunting and challenging task, but if you remember to do these 10 things, it'll go off without a hit!
1. Touch base with committee members
The first step in planning the reunion involves evaluating whether there is an enough interest for the reunion itself. Planning a reunion entirely alone is going to be too hard, so it helps to have all committee members on board to help.
There is a natural tendency for people who want to see old friends from high school so there should be plenty of interest.
Your committee can start by conducting a survey to find out more information about what people want to see in a reunion and how much they are willing tospend or travel.


Tips for getting in touch with alumni:
Reach out on social media accounts
Get their contact information from the school
Create a group chat
Do a video chat using Zoom
2. Schedule events throughout the evening
It's always crucial to have an event schedule with planned activities that control the flow of the evening. Extra activities such as scavenger hunts or competitions boost overall engagement, enhancing the experience.


Activity/game ideas for Alum events:
Scavenger hunts based on a person's information. (Example: Find someone with the same birthday month as you).
Slide shows
Cocktail hour for mingling
Team Jeopardy or trivia
Speeches and awards
Voting prom Queen and King


3. Start a website people can turn to for ticketing and event details
Once you have a committee and your date, you need to send out event details and invites.
An online platform and website where people can go for ticketing information and event details will make your job about getting the word out much easier.
An easy way to create an event page
Even if your event Is free, you can create an event page
with Purplepass where people can RSVP and
find other event details.
4. Contact the School
You want to make sure no one is left out of the reunion and in order to do that, contact the school for a complete class list.
You can also connect with the school to borrow the banner and mascot for the event.
You may even want to ask if there are still any yearbooks from the graduating year at the school to confirm everyone is counted for.
5. Post on social media and make a shareable link
Even with a complete list of people, you and fellow committee members sending out invites, you should post an event on social media to cover all of your bases.
Social media is a great way to get the word out.
You should have a sharable link so people can share with others they may know in the class to make it even easier to ensure everyone is included.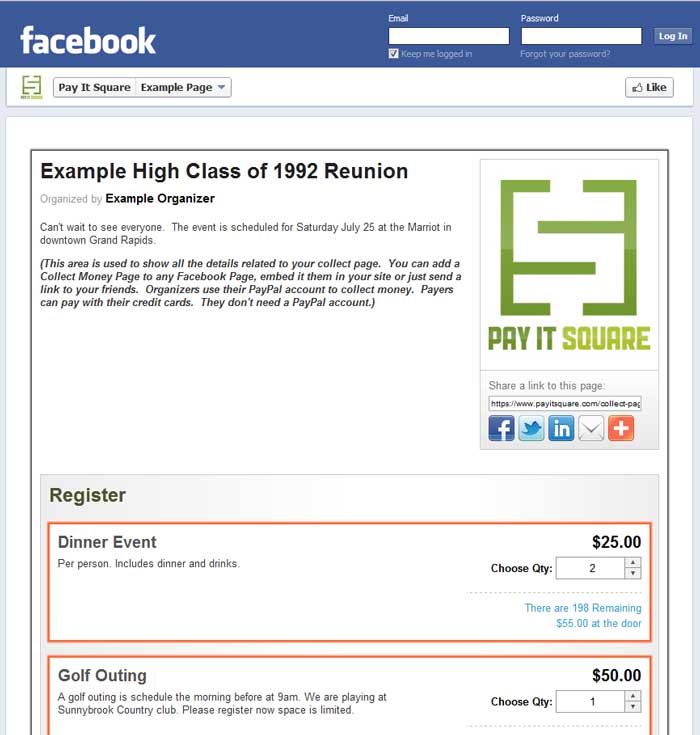 * Tip: Create a dropbox using a shareable link where everyone can put photos from the night making them accessible to everyone.
Create customized tracking links
Track how people are finding your event by building
tracking links with Purplepass.
6. Don't forget a dress code and theme
A dress code and theme can make your event stand out and boost attendee excitement.
Set this early on in the planning process so you can have a clear vision for the event. It will also help you with the rest of the decisions such as venue space, decorations, food, and games.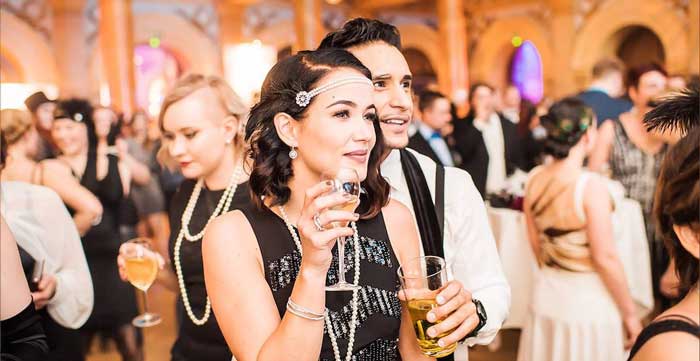 Many reunion attendees want to relive their high school experience so some nostalgic details can be worked into the theme of the event.
Popular theme ideas:
Prom!
Homecoming
The 80s or 90s
Under the Sea
Enchanted
Memories
Western
Cops and Robbers
Hawaii Vacation
Roaring 20s
Masquerade Ball

7. Book the Venue far in advance
You need to find a venue at least a year in advance. You can use the results from your survey to find a realistic venue based on guest count. The venue should be the appropriate size for your gathering and set the tone of the event.
The venue should also be near the school you are celebrating.
Some venues to consider include a local hotel ballroom, park picnic site, community center, or even at the old school auditorium or gym.
8. Remember dietary restrictions to accommodate for everyone's needs
The surveys your committee does in the beginning of the planning process can help you learn more about dietary restrictions so you can have a more inclusive event.
Create a questionnaire asking if anyone has any dietary restrictions so you can inform catering.
9. Don't forget a Photographer
Having a photographer is a great way to document the event and everyone will appreciate being able to take photos with classmates they haven't seen in years.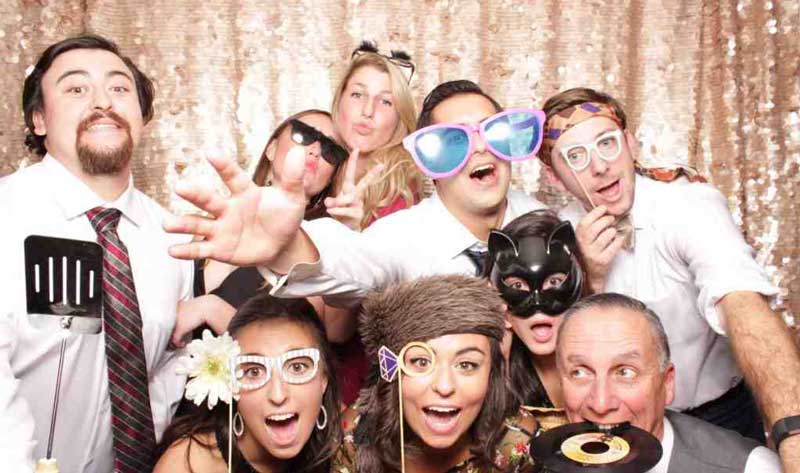 You can even put up a photo booth to give more photo opportunities, plus this will encourage more ways to reconnect with old friends.
10. Don't forget a small gift to remember the night
A small gift is especially great for reunions that are important milestones, such as the 25th.
Not every reunion requires something like this but it can help provide your guests with special memories of the event to take home.
Purplepass for your reunion
Whether it's ticketed or free, you can use Purplepass to manage
your guest list, event information and details.