Planning a Multi-Day Event: Tips for Beginners
As an event coordinator, single-day events can bring plenty of challenges and obstacles. However, what if you're planning a multi-day event? At first, making an event work for multiple days can seem overwhelming, but you just need to break it down into various components.
Whether you're planning a trade show, conference, or festival, having the right plan can make all the difference. So, we've compiled a list of top tips for making your first multi-event a smash hit.
Request your venue seating map
We build an unlimited amount of maps for
promoters...for free! Request one below!

Pre-planning: What is your event goal?
Before getting into the nitty-gritty of event coordination, you need to understand what you're trying to achieve.
For example, if it's a trade show, is the goal for vendors to reach new clients?
If it's a festival, are you trying to earn a specific dollar amount or build brand awareness?
Knowing your aim will help you stay focused when organizing and preparing all the various details and elements. Plus, having a goal ensures that you can measure success afterward.
Tangible event data will make it easier to plan similar future events because you can see what worked best and what didn't.



Step #1 - The Dates
How long is your event going? One weekend? An entire week? When choosing dates, keep these things in mind:
Registration
Will attendees have to register for each day of the event, or just once for the whole thing?

Competing events
Are there other events scheduled for your dates in the same area? Will they affect your attendance or logistics at all? You don't want to get hit with any surprises once you start booking venues and vendors.

Travel and lodging
Are your attendees local or coming from out of town? If the latter, will it be easy for them to make it for the whole event? Or will your audience come in waves, such as over multiple weekends?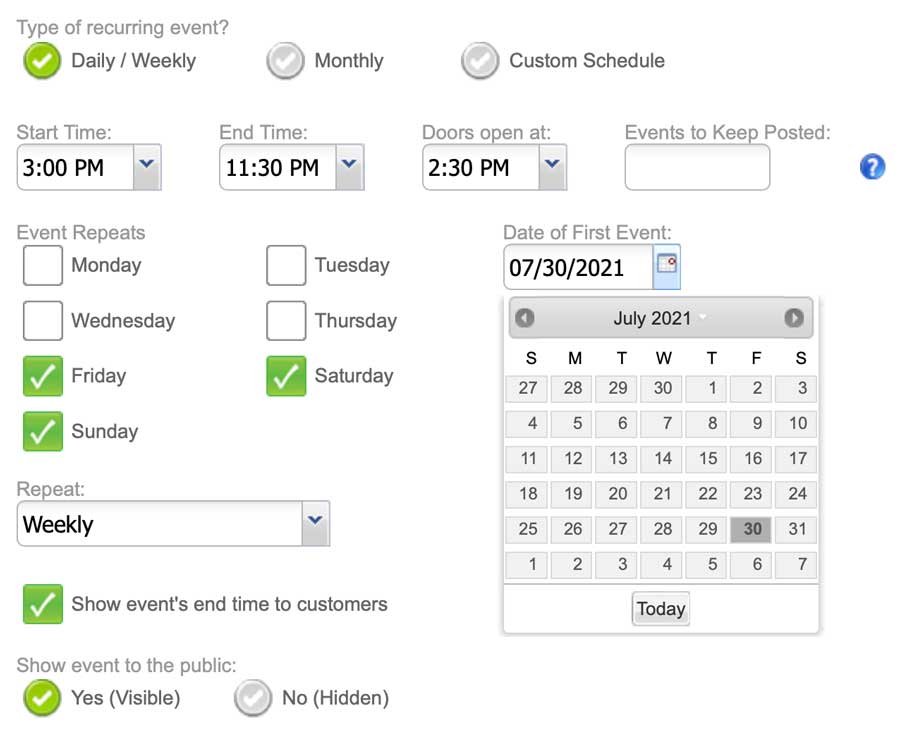 Step #2 - Venue (consider hosting a hotel)
Booking a venue can be challenging enough for single-day events, so you need to start early when choosing sites for a multi-day affair. Hosting at a hotel means that guests can book lodging on-site, but will the hotel have sufficient room for your event?
Consider elements like:
Square footage
Will you have enough space for guests, vendors, and entertainment?

Multiple rooms
For example, will guests need conference rooms during the day and banquet rooms at night?

Food
Will the venue supply food, or will third-party vendors bring food on-site?

Security
Hotels make it easy for vendors to keep materials on-site for the duration. However, if your event is outside, you may need overnight security to watch the premises.



Step #3 - The Vendors
Before confirming everything, you need to make sure that your vendors can make it for the entire event.
Are you setting up trade booths, food stations, or live entertainment?
Will vendors stay on-site the entire time, or will you have rotating groups?
For entertainment, you will probably need to set up different options each day, meaning that you'll have to book multiple acts. If people are attending multiple days, they don't want to see the same talent again. As with your venue, you need to start early, particularly for high-end entertainment like singers or performers.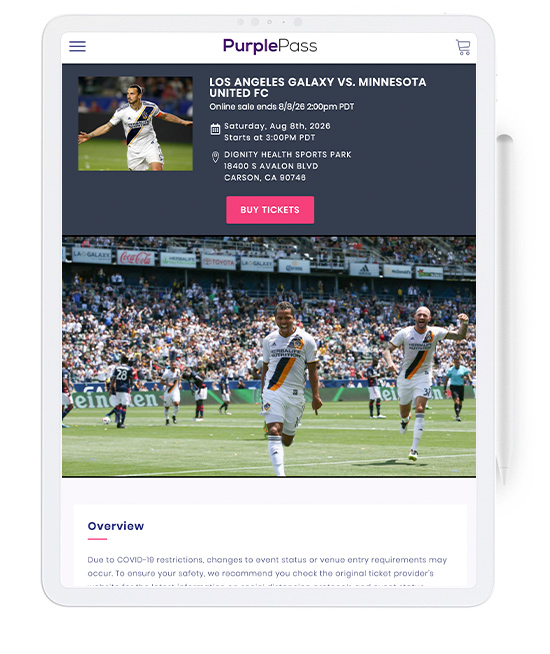 Step #4 - The Budget
When planning any event, you need to make sure that your budget accounts for every component, from venues to staff to clean up crews and security.
For multi-day events, you need to figure out these costs for the duration of the event.
Some providers, like venues and staffing companies, can give you an estimate for the whole thing. Entertainment and food will usually be priced per day, so you need to know your daily budget when booking.
Ticketing and registration costs
Talent/entertainment
Food/catering/vendors/beverages
Decorations
Stage/lighting/equipment
Staff (save money with volunteers)
Venue fees
Permits and insurance
Merchandise
Security
Music or DJ
Signage/banners/printed material
Furniture (chairs, tents, tables, etc.)
Set up and tear down crew
Parking attendance
Video/audio technician if streaming

Step #5 - Ticketing and Revenue
Are you trying to make money from this event, or are you getting paid a flat rate from your client (i.e., a corporate conference)? If you're selling tickets for a multi-day event, consider these options: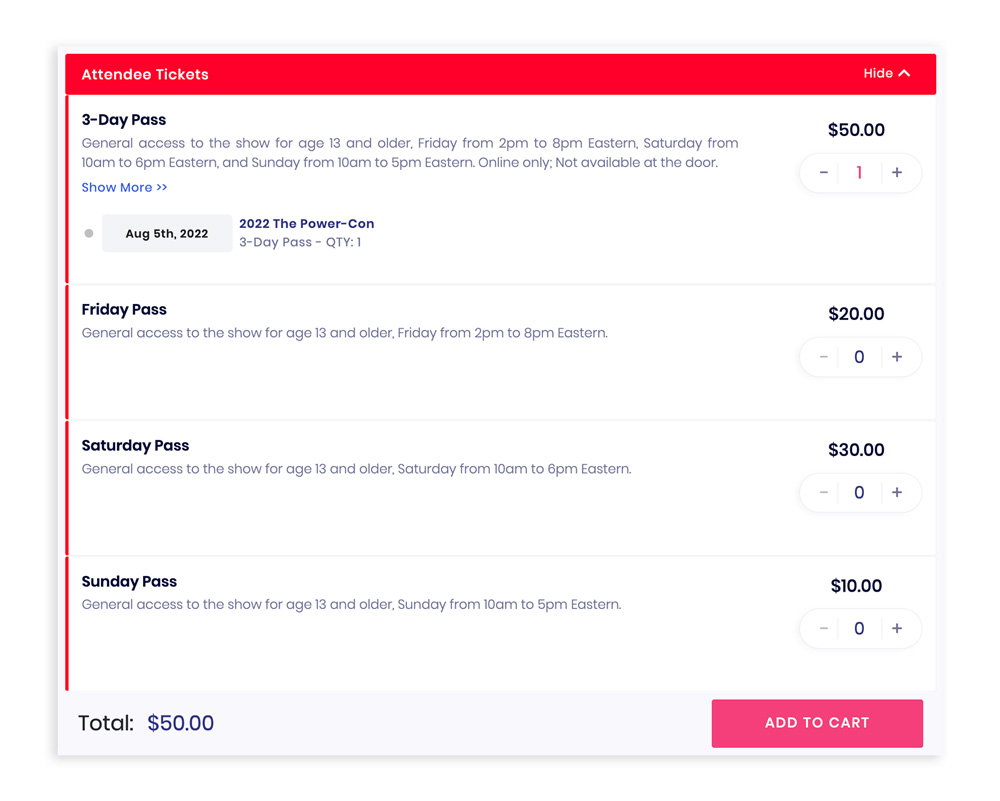 All-inclusive vs. ticketed attractions
Will guests pay one price upfront for the entire event, or will they need to pay for specific attractions (i.e., concerts and shows).

Group pricing
Offering group rates and discounts can encourage more people to attend, and it will make it easier to increase your guest count. You can also make tiered options, like 10 percent off for five or more and 15 percent off for eight or more attendees.

Verification
Fortunately, mobile apps make it easy for guests to pull up their tickets on-site. Other options include badges, wristbands, or physical tickets. Just be aware that physical items can get lost, so attendees should have a way to provide secondary verification, just in case.

Vendor sales
Will your vendors be selling directly to guests? Can you sell merchandise to help raise more funds? Consider the logistics of cash and credit transactions. For example, if your event is outdoors, will there be signal issues for credit card readers? What event equipment will you need?
Support for multi-day events
Build flexible ticket packages and multi-day
options in your Purplepass admin account.
Step #6 - The Permits
Once you have your venue and vendors locked in, you need to make sure that you adhere to all state and local guidelines. Remember that government bureaucracy can move slowly, so figure out which permits you need and apply as soon as possible.
Common permits include:
Alcohol
Health
Business
Sellers
Building permit (tents)
Event
Temporary use



Step #7 - The Logistics
Here is where you get into the meat and potatoes of event planning. Since your event will be multiple days, you have a lot more moving parts. One way to make things smoother is to delegate responsibilities and develop a chain of command.
For example, one person will be in charge of food while another oversees registration (and so on), and each head can delegate to shift managers and on-site staff as necessary.
It also helps to develop a comprehensive run of show for the whole event and each day. Putting a timeline together will help everyone stay focused and keep all departments on the same page.
Other things to consider for the day-off:
Working with volunteers to cut costs on paid staff
Using headsets or walkie-talkies to communicate during the event
Have staff and volunteers where matching shirts to make it easy for guests to identify who is working the event
Use color coded wristbands for quick identification; 21+, staff, talent, military, etc.
To order customizable ticket stock - click here.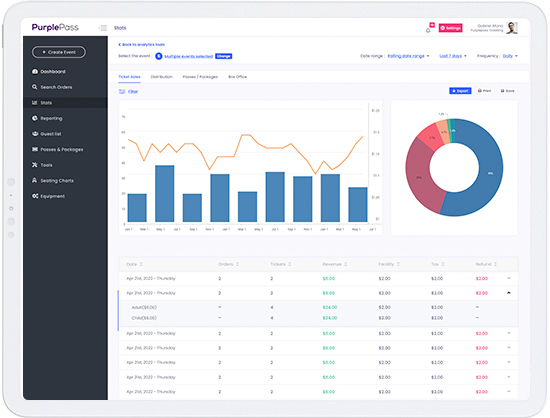 Step #8 - Marketing
If your event is open to the public, you need to understand your audience to market to them more effectively.
What's the major draw of the event?
The attractions? What do they people want to see?
The entertainers and performers? Can you partner with them in your marketing?
How is your event different from other multi-day events?
Is the venue or experience unique? How so?
Are you having sponsors involved? Can you partner with them in your marketing?
Is this a networking event to find potential clients? Or community event?


Here is where knowing your event goal will come in handy. Also, don't promise something that you can't deliver. Ideally, you can wait until everything is locked in before starting your marketing blitz.
However, have backup plans just in case something falls through (i.e., a performer gets sick and cancels).



Step #9 - Adaptability
As the saying goes, the best-laid plans often go awry.
You should have secondary and tertiary plans for everything from the food to vendors to the weather. Try to anticipate worst-case scenarios and prepare yourself and your team to address them.
Doing this will save you a lot of headaches when something does invariably go wrong. Other ways to be prepared at your event:
Have a medical team standing by
Have a list of emergency contacts and staff contact information
Conduct orientation and trainings prior to the event (not the day of)
If working with volunteers, create a registration and schedule online so picking up shifts is easy
Create an event timeline and have a coordinator help keep on task
Communicate via headsets or walkie-talkies throughout the event
You can never have too many volunteers!
Have a plan B for bad weather if outdoors or things like electrical issues
Do a run through of all equipment prior to the event (lighting, mics, ticket scanners, etc.)
Have your guest list printed out
Have all your volunteer shifts and schedules printed out
(If applicable) Have payouts for vendors prepared ahead of time