Need Help Managing Sporting Event Entry Lines? - Use These 6 Quick Tips!
Sporting events are extremely profitable. Globally, it is estimated that sporting events will generate more than $27 billion in the US in 2022 alone. Whether you are hosting sporting events for a local school and community or if you are promoting national sports competitions, crowd control is a top priority.
Crowd control at any sporting event is essential to minimize potential risks and to streamline the ability to maneuver around the event, whether it is held inside or outdoors. Knowing how to effectively manage crowds and lines that are generated at sporting events can help ensure that everyone in attendance is able to enjoy themselves.
Track venue capacity with Purplepass
Avoid overselling by tracking venue capacity
and ticket types sold in real time.
Managing Lines at Sporting Events
Depending on the location and popularity of your sporting event, how you choose to handle and manage lines may vary. However, there are a few basic tips to keep in mind whenever you are managing at least one line at an upcoming sporting event you plan to host.
1. Rope Off Lines and Use Crowd Control Equipment
Using crowd control equipment and roping off lines will help to prevent guests from wandering around out of place and getting lost. The use of rope lines can also provide directions from one location to another, reducing the risk of the crowd mingling too much and making it difficult to navigate.
2. Offer Advanced and Online Sales
One of the best ways to manage a crowd at a sporting event is to implement a complete and comprehensive ticketing platform.
Offering advanced, and online sales is a way to reduce or eliminate the need for a line in-person at the actual sporting event itself. By allowing attendees the opportunity to purchase tickets online and in advance, you can streamline the entry process into the event and focus on managing the remainder of the gathering.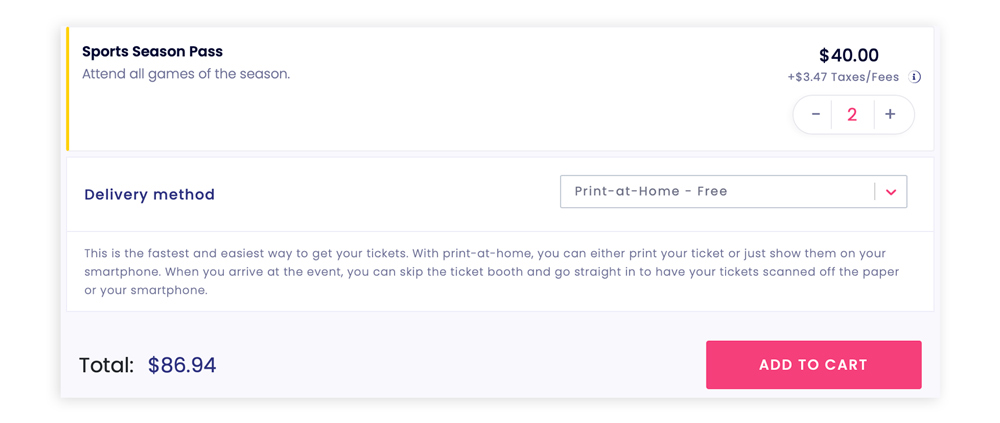 Mobile ticket sales can be easily scanned with the use of event management scanners, which are available through ticketing platform solutions such as Purplepass.
Offering users the ability to purchase their tickets to your sporting event in advance also generates additional metrics and data that can be tracked for the strategy and promotion of future events you host. Tracking sales in advance is also useful to help determine if you will need to take additional security measures or if you will require additional staff to monitor and manage the event.
3. Create Different Line Types During the Event
Creating different line types at the location or venue of your event is also recommended to streamline the entrance process. Different line types might include those who have not purchased a ticket yet, prepared attendees who have a mobile ticket/ticket to scan, as well as will call lines. Designate multiple lines to expedite the verification process, helping your guests to get inside your event as quickly as possible.
If you are using a digital ticketing platform, you can also inform attendees of the process to enter the event on the platform directly. Include specific lines and instructions to scan their tickets if they choose to purchase them in advance with the use of their smartphones.
4. Allow People to Scan Tickets or Purchase Wristbands
Another consideration to keep in mind is the ability to offer wristbands to attendees, as well as mobile tickets that can be scanned with the use of a smartphone. Scanning tickets can speed up the process of allowing guests to enter your event.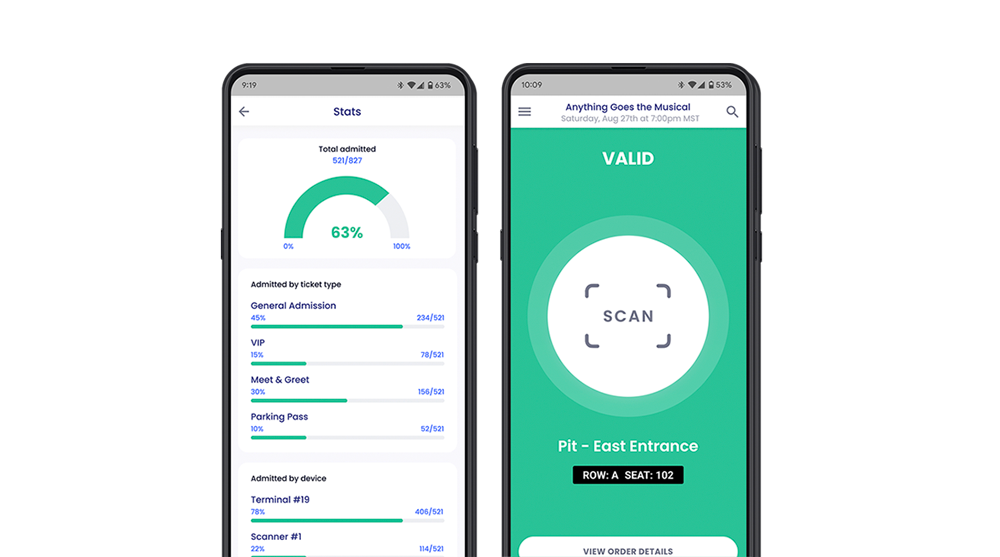 Additionally, wristbands provide an instant visual indicator that an individual has already paid for their entrance to your event and any activities you promote.
5. Designate Multiple Entry Points
Offering multiple entry points to your sporting event is one of the easiest ways to minimize overcrowding and manage any crowd size. If you are hosting a sporting event at an indoor stadium, ensure that you have access to using more than one entrance. With the use of crowd control equipment such as line gates and scanning devices, you can help guests enter your event in significantly less time after designating multiple entry points.
When designating the entry points of your event, keep in mind local traffic routes as well as where individuals will be coming from and where vehicles will park. Creating structured routes that are easy to follow while patrons are outside your event will help them to get into your event without a problem.
Request your venue seating map
We build an unlimited amount of maps for
promoters...for free! Request one below!

6. Offer Different Entry Times
Depending on the size of your sporting event and whether you are hosting a multi-day event, you might want to consider offering different entrance times. If you are hosting numerous competitions or tournaments, different entrance times are appropriate, as there will likely be different audiences attending each.
If you are utilizing an integrated ticketing platform, such as Purplepass, this is also an excellent way to determine which event times result in the highest turnout.
Crowd control is a vital aspect of hosting any sporting event, big or small. Knowing how to effectively manage lines and handle crowds is key to any successful sporting event. With the right ticketing platform, offer advanced online ticketing solutions and reduce lines while providing a convenient method for guests to attend any event you host.