How to Use Print Marketing to Drive More Sales
When you think about print marketing, the first thing that might come to mind is - does it even work?
With so many options to market your business available online and offline, print marketing seems to have lost its charm. But is it so? Well, the data suggests otherwise.
According to a research by Allbusiness, 56% of US consumers think that print marketing is more trustworthy than any other type of marketing.
Close to 65% of B2B and B2C companies still use print marketing as their primary marketing channel.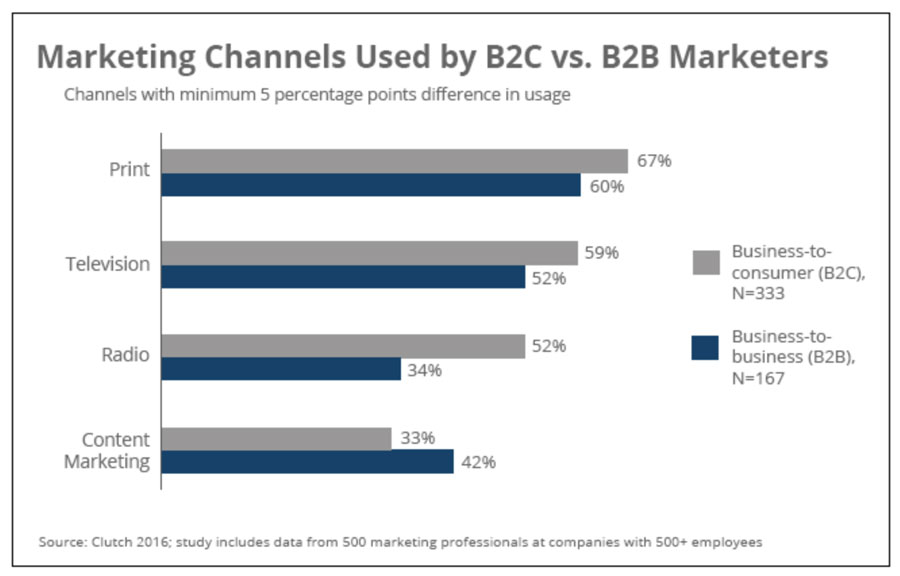 Why use print marketing?


Print marketing is advertising done with printed media like magazines, business cards, brochures, banners, postcards, catalogs. Before the internet existed, print marketing was one of the prominent ways businesses used to reach their audiences.
Consumers or people trust something tangible over something they can't touch.
Print marketing can be an effective way to drive more sales. Here are some reasons that back that up:


#1 It makes your business credible
People trust marketing promotions they can hold and touch more than the advertisements they see scrolling down their mobile phones or computer screen. If your business has a way to send printed advertising to its audience, then there's a good chance that it can establish more credibility.


#2 It makes your business memorable
Print marketing delivers a psychological impact.
When your audience sees your business on paper or print, it stands out, and they remember better than an online ad. People usually keep a brochure, a postcard, or a business card with them instead of throwing it right away, making print marketing a powerful way of boosting the recall value and creating long-term effects.

#3 It stands out
With the world switching to digital marketing, print marketing can differentiate a brand or business from the sea of constantly bombarded online notifications. Producing high-quality brochures, business cards, and catalogs takes time and effort. Customers see the effort and appreciate it.
They know you are serious about what you are doing.


#4 It is better to consume
Printed materials stay around. They do not disappear as soon as you log out from a device. A potential customer can read it at his/her pace and understand the content in-depth, or refer back to it later.


#5 It works together with digital marketing
Print marketing is excellent for companies who engage in multi-channel marketing. Multi-channel marketing involves using many advertisements and promotion venues like online advertising and other forms of interaction like direct mailings and postcards.
A multi-channel marketing campaign helps you reach a wider set of audiences with varied preferences.

#6 Print marketing can be personalized
You can also use print marketing on-demand and target particular demographics. Such type of marketing is called variable data printing. Personalized print marketing increases engagement with potential customers. You can be creative and change text, graphics, and images from copy to copy, based on what works better for that specific audience.
In fact, you can experiment with print marketing and be creative to capture the maximum eyeballs. Remember those viral billboard campaigns we see making rounds on social media these days? You too can be a part of that league with print marketing.
Let's uncover some of the best ways you can use to leverage print marketing to drive sales.
Create material for your event
We offer printing support and creation
through our sister company,
Express Event Printing!
How to use print marketing to drive sales?


1. Study your audience
The number one mistake of any print marketing campaign is the lack of understanding of the audience type. Before executing your campaign, it is essential to analyze your audience's needs and wants.

What do they want to see?
Who is buying already from your company?
Is there a pattern?
You can analyze demographics, age, and preferences.
Is there a product that you want to sell directed only to a specific category of people?
It's better to use software to track customer information to be more efficient when contacting customers. If your company employs CRM software, it can be a powerful tool to collect information about your audience. Otherwise, you can survey your customers or do research to be more specific with your print marketing campaigns.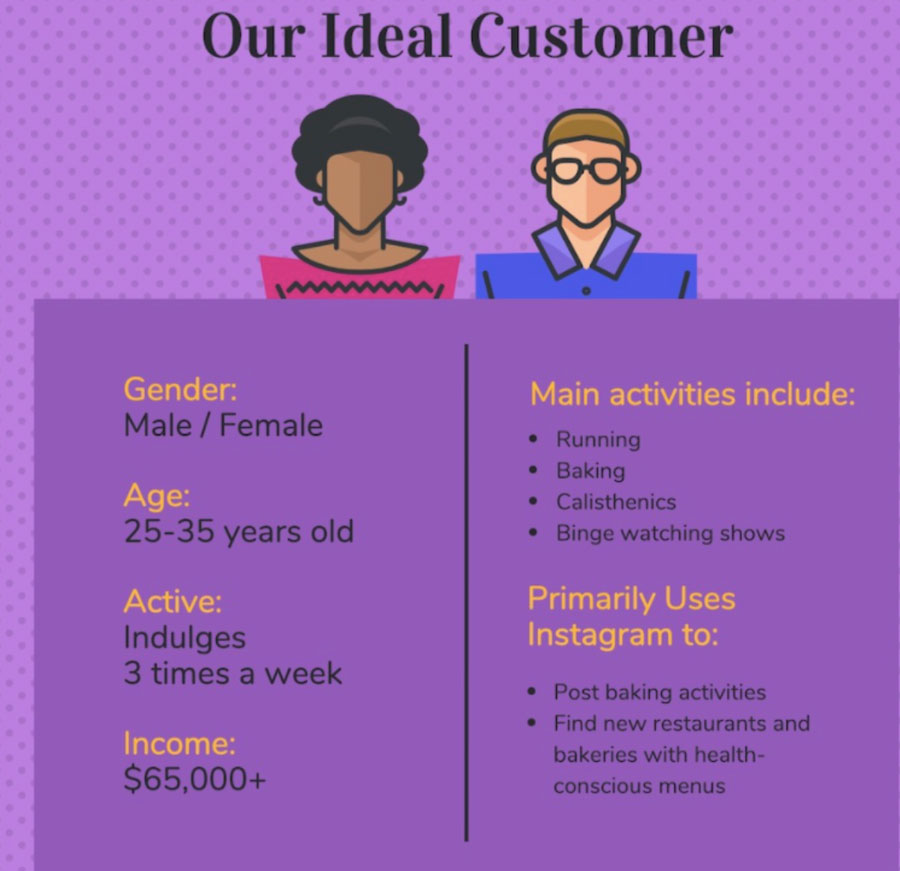 Based on the information about your audience demographics and interests, you can develop a targeted and personalized campaign that converts.
When you understand the interests and challenges of your audience, you can create prints that connect on an emotional level, give solutions to their problems, and increase conversions and sales.

2. Create a marketing plan that is specific to your brand
A marketing plan outlines the strategy on a yearly, quarterly, or monthly basis, depending on the industry.
A well-structured marketing plan includes things like:
Marketing goals

Timeline of each planned marketing action

Key metrics and goals for each of them
You can create a marketing plan and structure your print marketing campaign to meet the outlined objectives. For example, you can set a goal to "increase customer acquisition of 5%" or "increase customer retention of 8%."
Goals should be attainable and must reflect a metric, not general statements like "increase customers."
A marketing plan might also include details regarding your competition, and the strategies that have worked for them.
Who are the competitors?
What are they doing, and how to get part of their market?
Studying your competitors can be a substantial source of opportunities.
Once the research is done, you can write an actionable plan that outlines a step-by-step plan of execution based on your marketing strategy.
3. Choose the right printing and design partner for your needs
There are so many printing companies worldwide that it becomes complicated to decide which one to choose. Additionally, design trends change every year.
So, how to proceed?


Here are some points to keep in mind when looking for a printing partner:

Review their past projects
A good starting point is to look at their past work. Get a sample of their work to analyze color consistency, paper stock, and overall quality. You should check what type of printing technology they're using, primarily if they use the latest technologies. If possible, visit their premises to have direct experience with their equipment and how they perform.
Clarify your requirements and timelines
It is better to go to a printing partner with a clear understanding of your requirements. How many flyers, business cards, and newsletters do you need? Keep these details handy.
Check whether your printing partner can deliver the number of prints you need within the timeline. If the quality or timeline requirements don't match, it's better to find a reliable partner who doesn't become a bottleneck in your marketing efforts.
Check their reputation
Check for online reviews, testimonials, and social media to see how trustworthy the company is. You can find other customers and reach out to their past customers as well to collect feedback and to figure out if they are satisfied.
Customer service
A design and print company should have excellent communication to ensure your print marketing process stays streamlined. They should also be able to update you with a task's status and when it is completed.
Pricing
Last, make sure their pricing fits your print marketing budget. The cost would depend on several variables, like paper quality, timing, and others. Ensure all those details and decide if they're offering what you're looking for at the right price.


All those points should be analyzed against your needs. If you do not need a considerable amount of prints, maybe you can go with a smaller print and design company. This allows for lower prices and excellent quality.
Prints that are easy to create
Flyers, posters, cards, tickets, badges;
create everything you need for your brand.
4. Decide the type of print marketing materials you want to use
Print marketing comes in different formats, allowing you to be creative with your efforts. Different prints for various purposes are better than to just stick to one type.
Printed marketing materials are essential in making a good impression.
The printed materials could be the first interaction of a person with the company. They need to be well designed, using the same font, colors, and theme as your brand's online presence for across-the-board branding.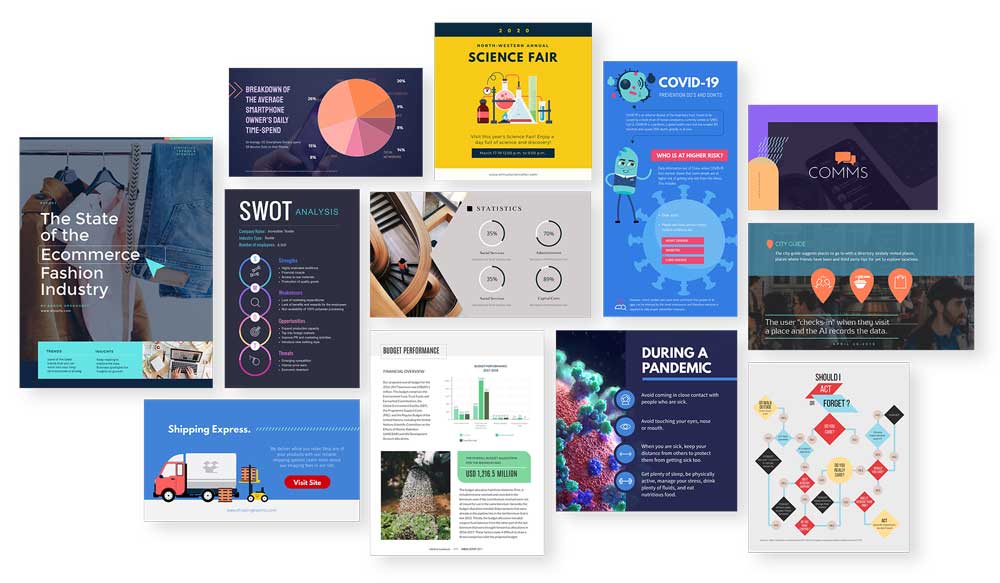 Here are some of the most common formats for print marketing:
1. Flyers: Flyers can be manually distributed to your target audience in places like shopping malls or placed in a place that captures eye-balls, such as the reading counters on Airport lounges.
2. Brochures: Every business should have a brochure displaying the primary products and services the business deals in. Typically, brochures offer consumers detailed information about the company.
3. Postcards: Mailing postcards is a tested way to gain new customers. You can reach a part of a market that otherwise would not be reached using postcards.
4. Business cards: It is still a valid and powerful marketing method. Handing business cards to potential customers gives a chance to gain a returning customer.
5. Catalogues: With a catalog, you can highlight the most profitable items or trending products. This is especially useful for online stores and daily needs shops that want to attract audience attention.
6. Custom envelopes and letterheads: While the world is concentrating on email marketing, sending personalized letters makes you stand out. Customizing mails with custom letterheads and envelopes places you on a special recall value advantage. Using excellent quality paper and color logos shows customers you pay attention to details and will make them remember you.
7. Presentation folders: It is more professional to present customers with presentation folders for your prices and services instead of giving them a bunch of papers. Customers may keep the folder and use it for other purposes in the future, thus being constantly reminded of your brand. It is common to use such a folder in meetings, conferences, and other occasions. A well designed and reusable presentation folder will help in expanding your brand's reach.
8. Products data sheets: You could provide customers with detailed information about the features, benefits, and specifications of a product or service in datasheets. It can help customers to be more informed and confident about their decision.
9. Thank you cards: Sending cards to customers conveys you appreciate their business and care about them. Thank you cards can post-meeting mailers to customers or holiday greetings. Showing gratitude is a gesture that goes a long way.
5. Target customers with compelling offers, discounts, promos
Once you are clear on the type of promotion, you can send your customers discounts, coupons, and advertising - perhaps with postcards, catalogs, and other forms of print marketing formats.
Sending offers to keep the customer in touch with your brand will increase sales and conversion.
Just like any online marketing campaign, print marketing also can be measured and the results can be analyzed. Study the affects of your marketing efforts with regular customer feedback and interactions.

The myths about print marketing


Since print marketing has been around for so long, you may have heard some rumors regarding its disadvantages.
Many companies don't like using print marketing. With social media and the internet taking over the marketing world, many discourage the use of more traditional methods in advertising. But these are mere myths.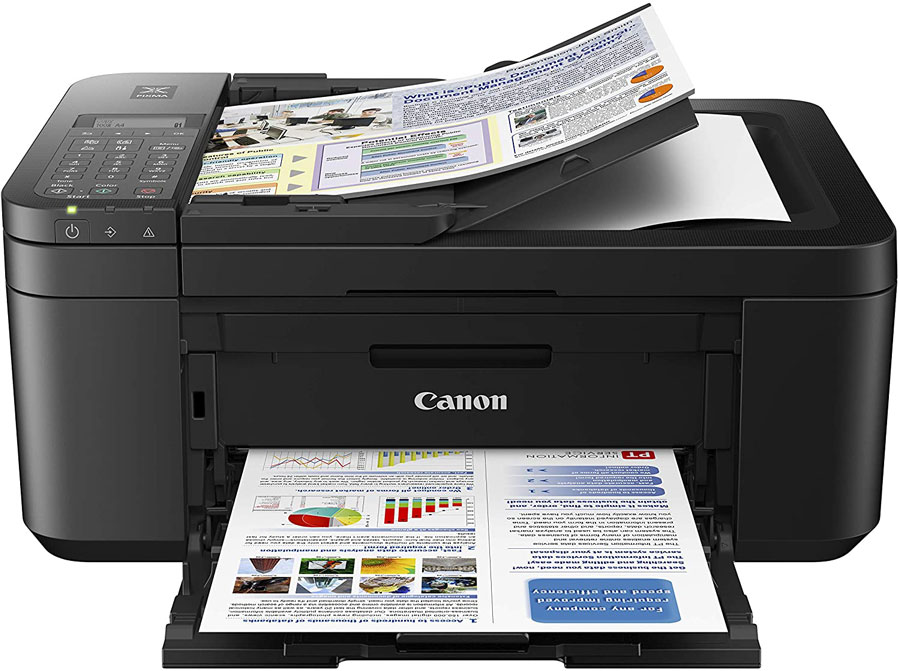 Here are some of the most commonly believed myths about print marketing, and why you shouldn't believe them:
It can't be personalized: With modern technology, it is possible to reach high personalization in printed materials. You can personalize print ads based on demographics, location, and design.
It is no longer effective: Many believe that print marketing doesn't have to reach as high as bulk email services or social media. But a well-planned print marketing campaign can be an added advantage along with all the benefits from your social media and digital marketing offers. Print marketing still has a considerable effect on customer acquisitions.
Print marketing doesn't fit with digital marketing: could not be further than the truth. Both types of promotion can complement each other. Print marketing is a great way to complement other major marketing channels. Not everyone who has a mailbox is on Facebook or Instagram. It is possible to reach different potential customers by employing both ways effectively.
It is expensive: It is possible to reduce expenses with in-house printing or to order in bulk. Not all print marketing is costly.
Examples of effective print marketing


Before you put your print marketing campaign into action, here are some famous brands being creative with print marketing for your inspiration:
IKEA - IKEA publishes catalogs, and their print ads are brilliantly designed with attention to detail. Consumers not only find the ads interesting but enjoy consuming them. It makes the brand stand out from the crowd.

Liberty Mutual Insurance - A print ad from a very famous US insurance company targets consumers buying a new car by associating the concept of a new car with their brand. The yellow is eye-catching and memorable. In fact, a key part of print marketing is to use catching and beautiful designs to attract customer attention.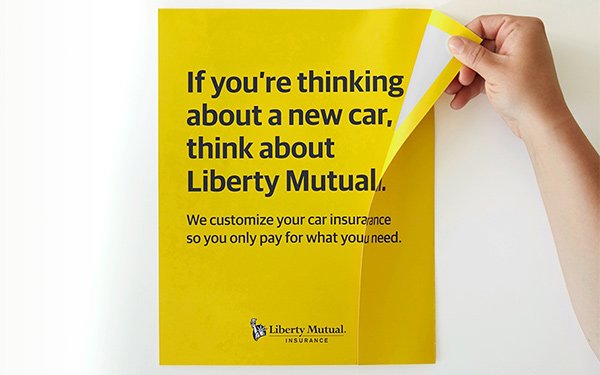 It's not as expensive or time-consuming as you might think. All you need is some creativity and effort on your part to make it work.


Takeaway
Print marketing is still more relevant and impactful than ever. It is a proven way to increase customer engagement and sales. It is also a great way to complement digital marketing campaigns. Studying your audience and selecting a proper print marketing campaign can lead to success and even virtually.
There are many print formats you can use to execute a glorious campaign. You have to carefully choose which one will fit your brand and impress your audience.
The steps discussed above will help you get closer to building a successful print marketing campaign.
---
Author: Martin Luenendonk
Martin Luenendonk is a 3x serial entrepreneur with a deep passion in digital business models and marketing innovations. He is the Founder at cleverism.com and founderjar.com