A Step-By-Step Guide to Designing Your Nonprofit's Roadmap
Running a successful nonprofit has more in common with being an entrepreneur than you might expect. Both positions require a great deal of determination, passion, and drive.
And in both cases, if you go in without a plan, you'll ultimately be unable to realize your full potential.
In other words, your nonprofit needs a roadmap.
Fortunately, with a bit of research and an understanding of your cause, it's actually quite simple to put one together. I'll walk you through the step-by-step of charting your charity's course.
Know your nonprofit's core purpose
First, you need to compose both a mission statement and a statement of values. Together, these provide a clear idea of why your nonprofit exists.
They outline what you ultimately want to achieve, and what initially inspired you to achieve it.
For instance, maybe you lost a loved one to muscular dystrophy in the past. To help ease the suffering of others afflicted by the disease and ensure no one else has to suffer that kind of loss, you decided to start your own nonprofit to fund research into the illness.
A nonprofit founded on compassion, knowledge, community, and support.
This statement of purpose and philosophy will inform every other stage of your roadmap.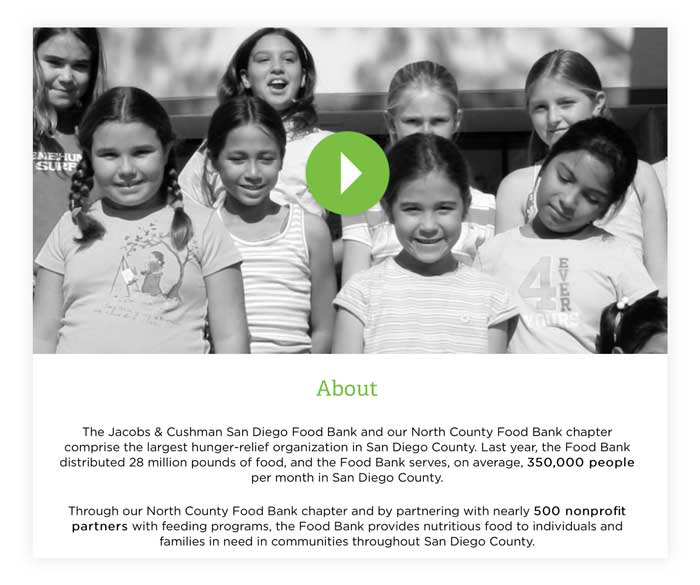 Are there other nonprofits similar to yours?

Your next step is to do a bit of research. Find out if there are any similar organizations already in operation, and in what markets they are established.
Ask yourself honestly if there is space for another nonprofit dedicated to your particular cause, or if you might accomplish more by joining the board of an already-established organization.
Going back to our earlier example, the CDC website has an extensive list of advocacy programs, support organizations, and charities devoted to muscular dystrophy.
Who are major stakeholders in your organization?
Once you've committed to moving forward with your nonprofit, you'll need to start thinking about who will be joining you on your journey.
Per nonprofit governance expert BoardSource, the most important thing is to find a group of individuals who've both the expertise you require and the passion to commit.
A small, committed group is your best bet for initial recruitment, as you can always pull more people in from your donor and volunteer pools later.
For recruitment, BoardSource recommends tapping the following:
Friends and neighbors
Professional contacts
Other nonprofits
Recruitment boards
Local businesses
Nonprofit support organizations
Print media and social media


With a good group of board members behind you, you can start brainstorming on specific goals and conceptualizing a concrete roadmap.
Do you have strategic goals in place?
Next, it's time to start thinking about specific, actionable goals and milestones which you can use to measure your progress.
Understand that these goals are fluid, and will change year-over-year. For instance, if your nonprofit is new, your strategic goals might include:
Finding investors and stakeholders to support initial growth
Building an initial base of donors
Charting out your early-stage marketing plan
Figuring out your early fundraising tactics
Building an initial base of volunteers


To determine your initial targets and goals, I'd advise performing what's known as a SWOT analysis, which will let you chart out your Strengths, Weaknesses, Opportunities, and Threats.


Per the nonprofit donation platform Donor Box, you should also determine the following:
Your key performance indicators. What's important for your mission, and why?
The diversity of your funding sources, and where you will direct your finances.
What successful funding campaigns carried out by your nonprofit (or by similar nonprofits to yours) all have in common.
Potential improvements to the donation process.
Your social media presence.
Possible like-minded organizations you could partner with.
The role your board of directors plays in your nonprofit.
Volunteer recruitment and retention.
How much time and effort your organization is dedicating to grant writing and fundraising.
A general timeline for your nonprofit's fundraising and growth.


Ultimately, know how you will change the world
Changing the world isn't something you do overnight. It requires careful planning, dedication, and foresight.
Armed with a well-conceived nonprofit roadmap, you've taken a major step towards bringing about the change you want to see.
The rest is up to you.
---

Author: Louis Louw
Louis Louw is the owner of Elite Sport Socks. He is passionate about business, technology, and rock climbing. Elite Sports Socks sells personalized socks for sports teams and school fundraisers.