7 Tips For Creating an Event Venue Map
Hosting an event of any kind requires more than providing interesting speakers and content for your guests to enjoy. If you are hosting an upcoming event at a larger venue or a venue with multiple floors or sections, creating a venue map for attendees is highly advisable.
A venue map or key can help guests easily navigate your event while streamlining the process of doing so, ultimately resulting in a better time altogether.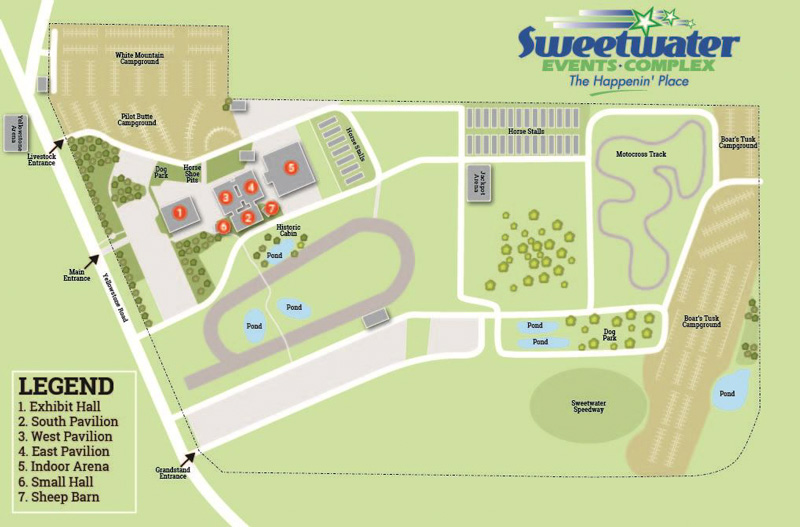 What is an Event Map?
An event map is a map used to guide guests around a specific venue for a designated time, especially during multi-day events. Event maps may include
Locations of vendors
Activity locations
Points of entertainment
Icons and graphics
Restrooms
Traffic pathways
Entrance/exits
Identification graphics
Parking
Logos
A map key/legend
Consider Your Event's Setup
Before you begin plotting out the venue map you want to provide for your next event's attendees, consider the setup of your planned event. Keep the following in mind before you begin drafting an event map that works for your type of event:
Number of attendees: How many guests are you expecting? Is this in one day, or over the course of multiple days?
Paths: What paths have you set up for guests to follow? Are there set paths, or will guests be free to roam anywhere they please? Is it best to implement paths to help guests make the most of the event?
Entrances/exits: Where are guests to enter and exit your event? What type of vendors, activities, and entertainment will be provided near each entrance and exit of the venue?
Needs: What do you expect that your attendees will need throughout your event? Bathrooms, electricity, food, drinks, and entertainment can all be included within your venue map key.
Include High-Quality Graphics and Icons
Including high-quality graphics and icons is essential whenever you are creating a venue map for attendees, regardless of the type of event you are hosting. Some common icons and graphics to consider implementing into your own venue event map might include:
| | |
| --- | --- |
| Map Legend (Icons) | Meaning of Icon/Graphic |
| First Aid Symbol | First Aid/Medical Attention |
| "i" Information Symbol | Information kiosk/event details available |
| ATM Machine | ATM machine available for cash withdrawals |
| Fork/Knife | Food vendors/food available to purchase |
| Beverage/drink/water faucet icon | Water available and/or free drinking water (when the water faucet icon is present) |
| Handicap symbol | Handicapped-accessible area of event |
| Toilet symbol | Toilets available for guest access |
| Wine glass/beer bottle | Licensed alcohol vendor present |
Choosing the type of graphics to use on your venue map will depend on the type of event you are hosting, as well as the amenities and entertainment that will be provided. Other themed events that may require specific icons might include:
Local fairs/amusement park events
Craft show events
Wine/beer tasting festivals and gatherings
Live music and/or entertainment events
Networking conferences and mingling events
Local business promotional gatherings
Charity/organization events
Use High-Quality Logos for Branding Purposes
Whenever you are creating your own venue map for attendees, do so with high-quality logos that represent your brand and the vendors who are also attending your event. High-quality logos that are printed without loss or compression will stand out to those who attend your event.
When a logo appears professional and high-quality, individuals are much more likely to trust the brand, even if they are otherwise unfamiliar with its product and/or services.
Color-Coded Map Keys
Using color coding is also highly advisable for those who are in charge of designing and creating venue maps for any event, big or small. A color-coded map key can help make it easier for guests to find a type of activity they are interested in or a type of entertainment that appeals to them most.
Color-coded map keys work best for multi-day events, events that are being hosted at a large venue, and events that include multiple types of entertainment or activities of the same nature.
Use Points of References
With any venue map, it is important to include points of references for guests, so they are rarely lost or confused while navigating the venue. Include points of references such as various entrance points for your event, the main stage of your event, or even the parking lot of your event.
Using multiple points of references is advisable to minimize confusion among guests while helping your event to go as smoothly as possible.
Create a Small and Compact Map
Even if you are hosting an event that will occur over the course of a few days, it is still advisable to create a map for attendees that is small and compact. Small and compact maps are easier to pack and carry, even for those who do not typically prefer carrying large bags or pouches to events they attend.
The more compact your venue map is, the less likely attendees are to view the event map as a hassle. When a map can be easily folded or stored away, guests at your event are much more likely to use the map whenever they are in need.
Keep it Simple
Keeping your map and its key as simple as possible is always recommended, even if the event you are hosting is massive and lavish in style. Keeping your venue map simple will prevent confusion while helping to provide your guests with the information and directions they need immediately.
With a simplistic, yet straightforward venue map, you can ensure that all of your guest attendees have the details they need to make the most of the time they spend at your event.
Providing all of your event's guests and attendees with a venue map upon their arrival can help to provide a seamless experience from one location to the next, especially if you are hosting a larger or more expansive event.
With a venue map, provide your guests with the guidance they need to find exactly the type of entertainment, information, or food and drink they are looking for at any time during the event.