7 Popular Apps Every Event Planner Needs to Have in 2022
As an event planner, keeping up with the latest apps and digital software can make your job much easier, especially during hectic seasons.
The following apps are not only popular in 2022, but are specifically designed with event planners in mind.
Automate your events with Purplepass
Extensive reporting, real-time sales alerts,
guest list, mobile tickets and more.
Calendars: Staying Organized & Deadlines
Staying organized and meeting deadlines are two of the most important responsibilities of an event planner.
Finding the right calendar app for your phone can make all the difference for planning and keeping track of clients and upcoming events.
#1 Microsoft To Do
The Microsoft To Do app is one of the most popular apps available today, ranked in the top 30 in overall Productivity in the Apple app store.
The app is extremely user-friendly, intuitive, and visually pleasing. Add to your schedule in an instant, use color-coded labels, and create conferences or meetings directly from the app itself. Instantly recall upcoming events, dates, and reminders with a built-in robust search engine.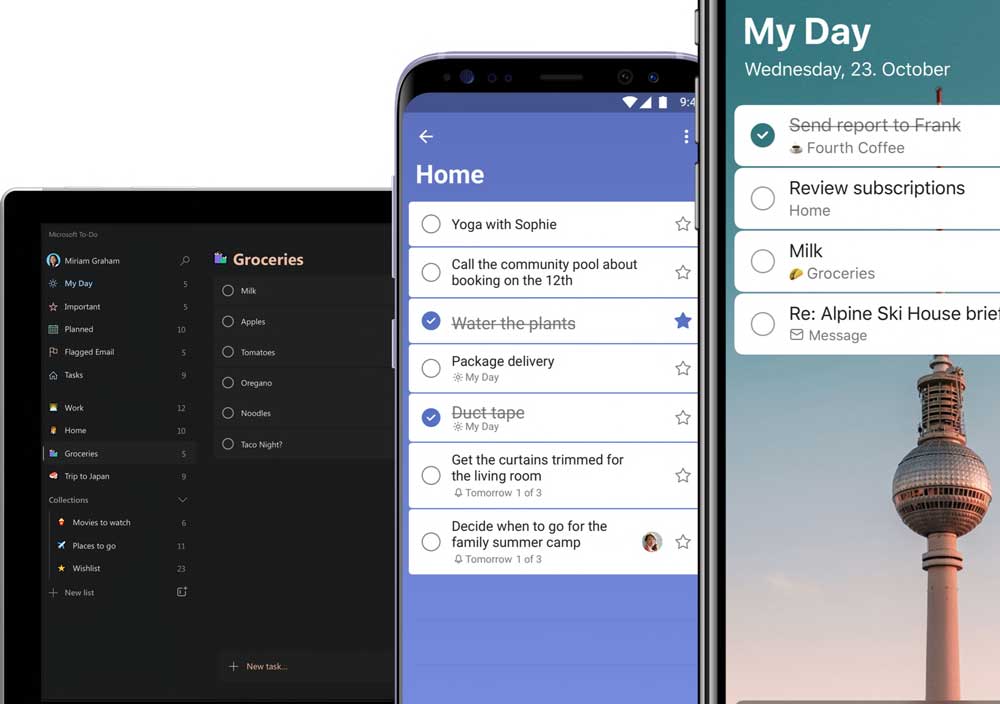 For Ticket Scanning and Event Management


#2 The Purplepass Ticketing app
For the ultimate ticket scanning and event management app, look no further than the Purplepass Pro app, available on the Apple and Google Play store.
Mobile scanners:
With the Purplepass Ticketing app, manage, scan, and validate print-at-home tickets while also providing the opportunity to purchase digital tickets on the fly. Users have the ability to use their smartphone's built-in camera to validate tickets that have been printed at home with ease.
Tracking sales:
The Purplepass Ticketing app is a must-have for any event planner that is also interested in keeping track of sales and admission stats using real-time analytics. Whether you are interested in manually checking in guests and using a will call feature or if you want to search for attendees and orders instantly, Purplepass Ticketing delivers everything an event planner needs and beyond.
Social integrations:
For users checking in, Purplepass Ticketing includes a built-in auto-check-in feature for Facebook, providing the ability to easily check into an event with the use of a Facebook account. Keep track of events, guests, and check-ins at all times with real-time data and ongoing analytics.
Purplepass Ticketing is available on Android phones and tablets and can be accessed from multiple devices simultaneously, including both Android and iOS smartphones, tablets, and devices.
For Assigned Seating/Managing Floor plans


#3 Social Tables
Are you looking for a way to better manage the details of your events as an event planner, such as seating and specific floor plans? If so, Social Tables may be the right app for you. Social Tables not only provides elaborate communication and collaboration tools, but also seating and guest management solutions.
With Social Tables, use drag-and-drop tools to organize guests, create unique floorplans, and develop your seating plan based on attendees and venue.
Create accurate and relevant visual diagrams of venues, floor plans, and seating plans using Social Table's built-in drag-and-drop system containing over 700+ custom objects and virtual pieces of furniture.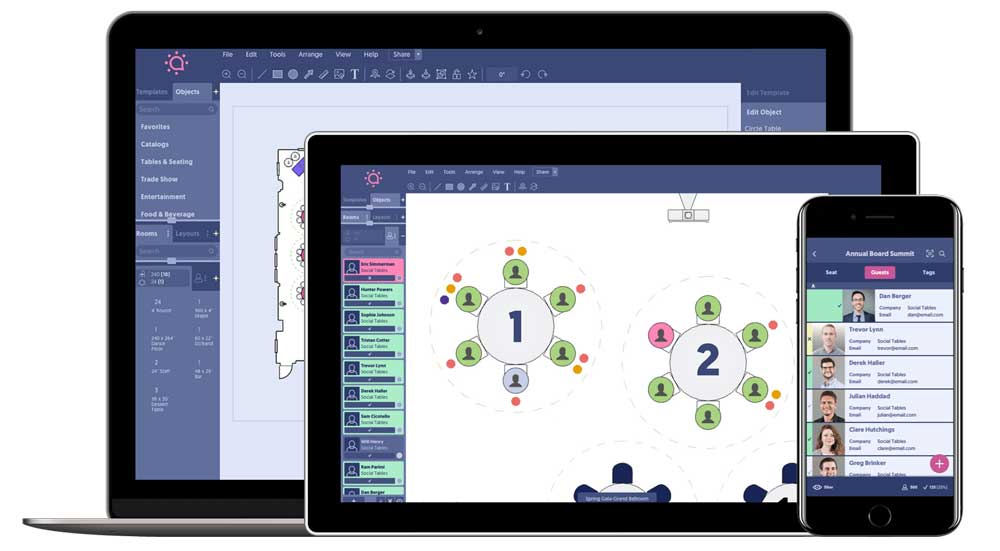 For Managing Volunteers

#4 USO Volunteer Community App
If you are searching for a way to manage volunteer signups, hours reported, and even shifts available for your current list of volunteers, the USO Volunteer Community app delivers. The USO Volunteer Community app helps to connect volunteers from all around the country while providing you with a clean and organized dashboard to manage volunteering activity at all times.
Unfortunately, the USO Volunteer Community app is currently only available for Android users and is not yet readily available for those using iOS.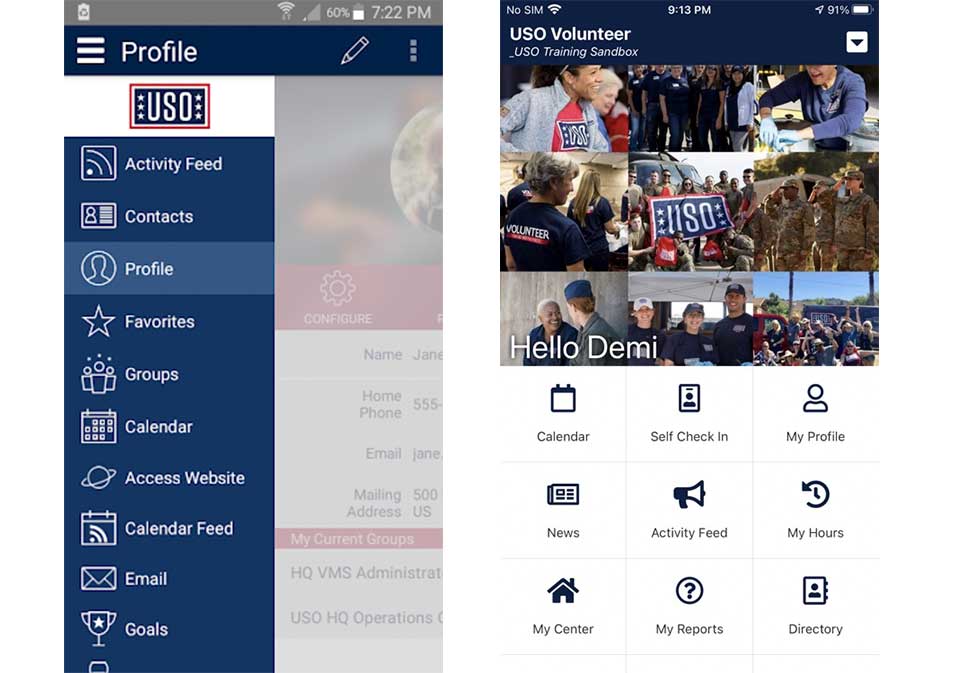 Apps for Communication

#5 Smartsheet: Teams & Projects
Smartsheet: Teams & Projects is another dynamic workspace app that is optimal for professional event planners. Smartsheet provides an intuitive and easily accessible strategic dashboard for you and your team to use simultaneously.
Use Smartsheet to showcase spreadsheets, schedules, and budgets without hassle. Seamlessly integrate Smartsheet with your current Oracle, Microsoft, G Suite, Jira, or Salesforce accounts, along with all of your employees and team members.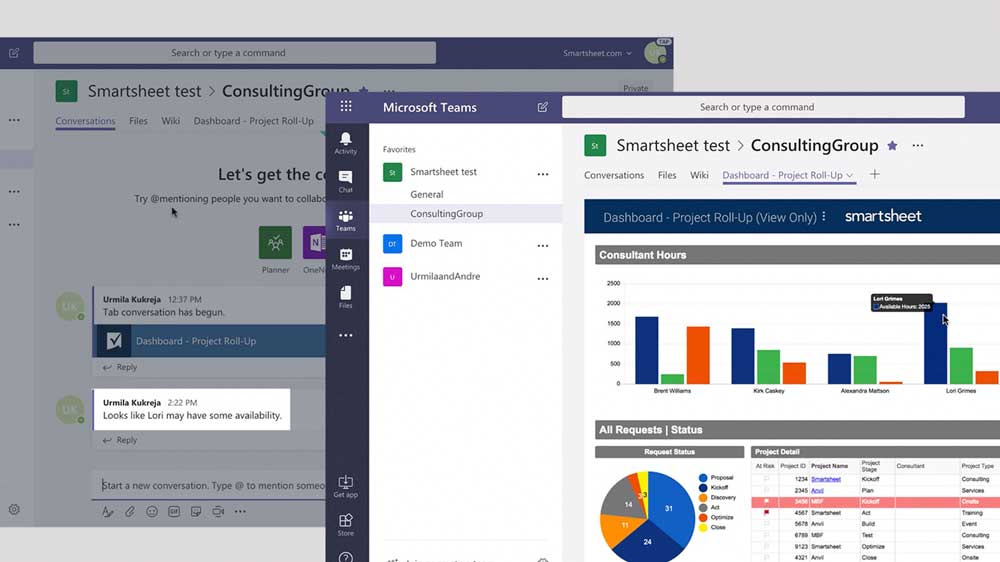 Contracts and Invoices

#6 HoneyBook
HoneyBook is an all-in-one platform designed to help streamline business invoices and contracts in one central location. From managing spreadsheets and handling both short- and long-term contracts, HoneyBook helps to get the job done with little effort.
Keep track of projects, manage documents, and streamline contracts and contacts via the HoneyBook app on the fly for maximum productivity.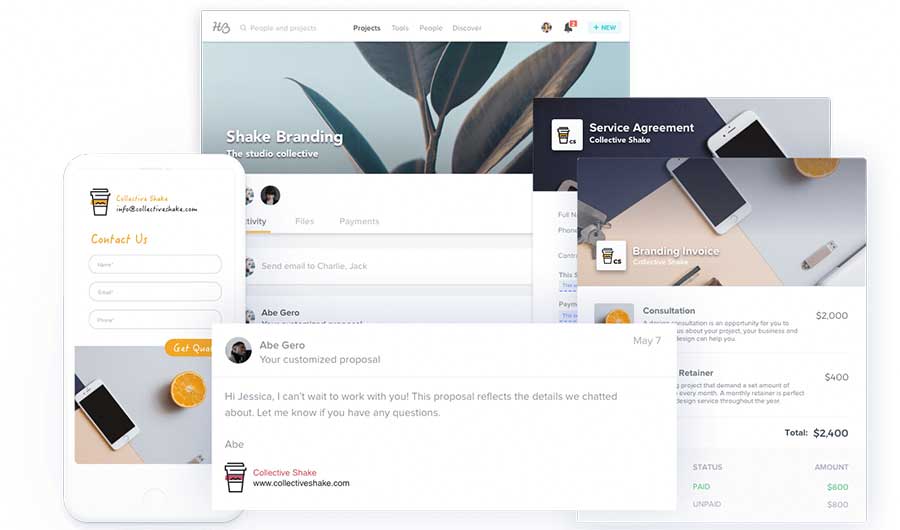 Project Management and Organizer

#7 Basecamp
Basecamp is a project management app and organized that is available for both Mac and Windows computers as well as iOS and Android smartphones.
The app itself is all-inclusive and contains a complete calendar, schedule section, and even a message board for team members and employees. Easily upload and share documents, create to-do lists, and launch group chats from Basecamp.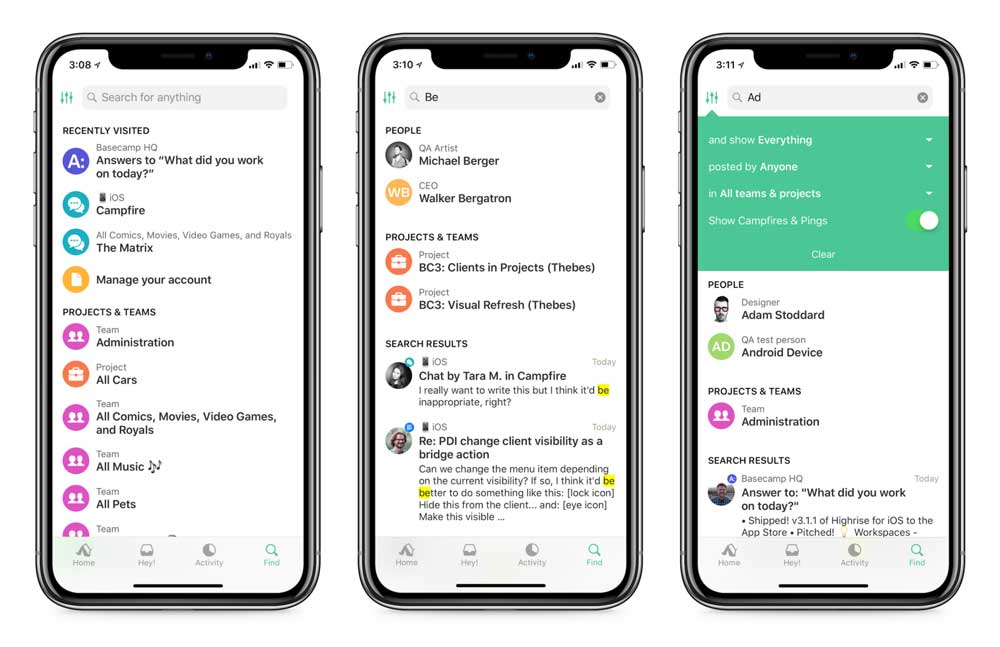 Installing and using the right apps on your phone as an event planner can make all the difference when it comes to planning and managing events of any size.
With the right event planner apps, keep track of and monitor the progress of all of your events from one central location with ease.