7 Lifesaving Apps for Event Planners
It wasn't long ago when event planners relied on word-of-mouth advertising along with ads in newspapers, magazines, journals and TV/radio to attract attendees.
As Bob Dylan once wrote, "The times, they are a changin'."
This song lyric certainly proves true in the context of event planning. Use the popular apps detailed below and it will prove that much easier to spark interest in your event.
1. Calendars by Readdle
Every event planner is challenged with keeping track of meetings, deadlines and other time-sensitive milestones.
Make use of Calendars and you will be able to organize all of your upcoming get-togethers and deadlines in one convenient app.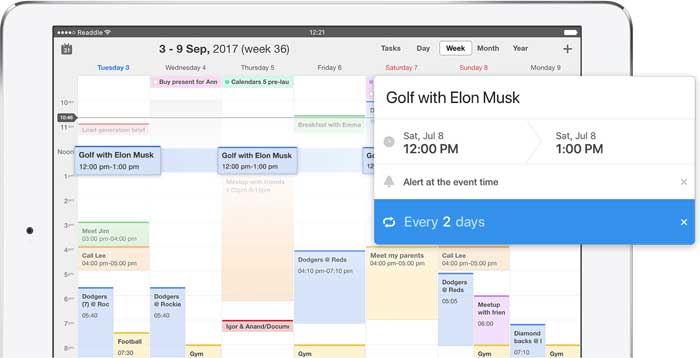 This nifty tool is fully compatible with Google Calendar and its internal iOS Calendar. Calendars empowers event managers to manage their upcoming events on the web and offline.
The app's intuitive interface features:
Drag and drop functionality
Easy timeline navigation
A helpful reminder system and alerts


Sync up the Calendars app with your Google Calendar and you will be shocked as to how quickly events matchup between the two.
Calendars is available at no cost, yet some in-app features have a paywall.
2. Purplepass PRO
This free app transforms iOS devices into mobile tools that facilitate:
Ticket scanning
Order lookups
Guest check-ins
Door sales and so much more

Box office
and more!


Purplepass Pro even allows for complementary orders in a moment's notice and support for nuanced seating plans and ticket scanning restrictions through a helpful filter mode.
In fact, this app even allows for event holders to check in a large party of attendees with merely one button click.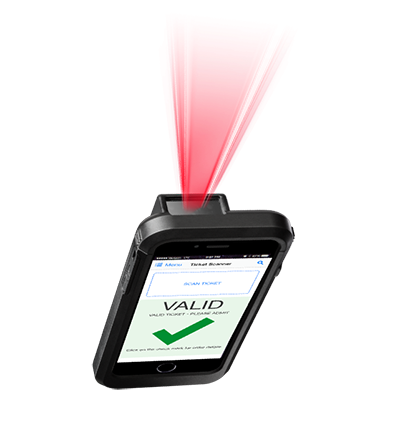 This is the comprehensive ticket sale and event management tool every event planner/holder needs. Whether you are expecting 50 people at your event or 50,000, Purplepass Pro will prove invaluable to running your registration.
3. To:Day
This event planning to-do list task manager provides event planners with a digital to-do list along with a day counter to facilitate event management.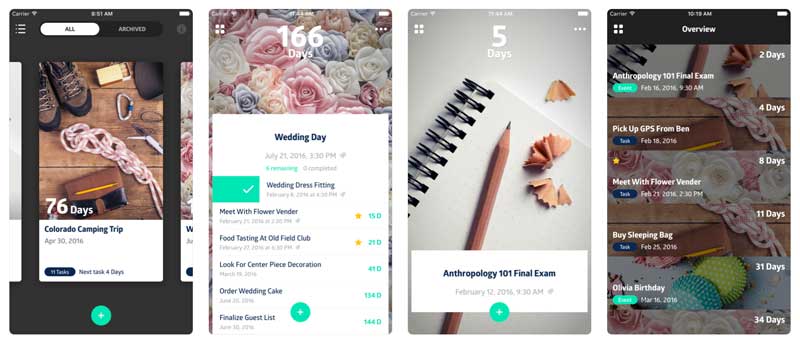 Make use of To:Day and you will find your event planning is significantly less stressful. To:Day assists with the creation of:
Upcoming events
The addition of tasks for completion leading up to the big day
Event reminders
Highlighting important tasks
A helpful Notification Center
4. Slack
Countless people who work in the event industry and beyond rely on Slack to send messages and communicate to their team online.
Slack makes collaborating in a single digital space incredibly easy. The best part is Slack can be used on any web-enabled device.
Whether you are looking to send a text-based message or call your team, Slack makes it possible. This tool easily integrates with popular tools, including:
Google Drive
Dropbox
Zendesk
Twitter
Salesforce
Asana
5. ezCater
Every event needs food, beverages and other niceties.
Make use of ezCater and easily connect with caterers throughout your area or the location in which the event will be held.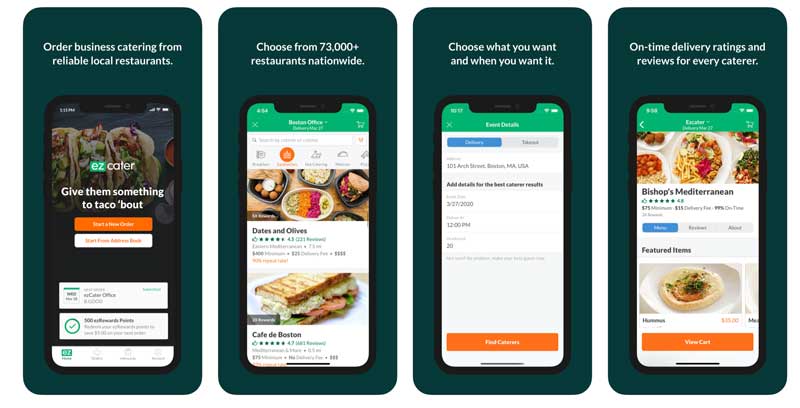 All in all, ezCater has more than 73,000 caterers in its vast network. This free app makes it easy to set up a catering service for your event so you don't have to worry about feeding and hydrating attendees on your own.
6. HoneyBook
HoneyBook helps event planners manage just about every financial component of events ranging from payments to invoices, vendors and beyond.
This app makes it easy to transmit contracts, billing and payments regardless of your physical location.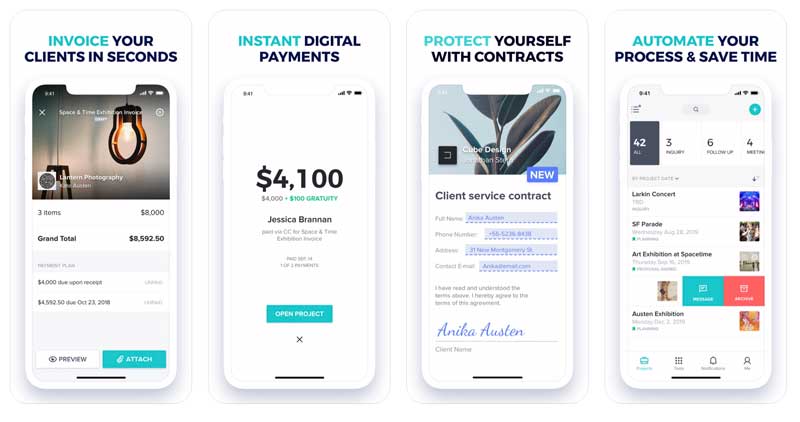 HoneyBook also provides instantaneous notifications after clients send messages, sign contracts, receive payments, etc.
HoneyBook members can choose between several subscription models including a $39.99 monthly fee and a $399.99 annual fee.
7. EveryDollar Budgeting
This budgeting app empowers event planners to build detailed budgets, track spending leading up to the big day and ultimately save as much money as possible.
EveryDollar ensures every single dollar you invest in your event makes a meaningful impact on the big day.
In other words, the app lives up to its moniker.
The best part is new users are provided with a no-cost trial, ensuring access to the premium version of the app known as EveryDollar Plus.
Make use of this premium app and transactions will stream directly into your banking data, helping you stick to your intended budget.