You Might See A Future Ronda Rousey At San Diego MMA Event
You might not have heard of any of the above names, but they were all billed as part of the Epic Fighting 31 event on June 24 in San Diego. They're all amateur Mixed Martial Arts (MMA) fighters who have sacrificed their blood, sweat, and tears in an effort to improve their fighting skills and prove they're ready for the big time.
The card for the Epic Fighting 32 event on Friday, Oct. 28 hasn't been set yet, but you might see some of the fighters with the fearsome nicknames. You might also see the Kim twins -- Jonathan, who raised his record to 9-0 on June 24, and Joshua, who improved to 8-1. Both human dynamos won in the first round.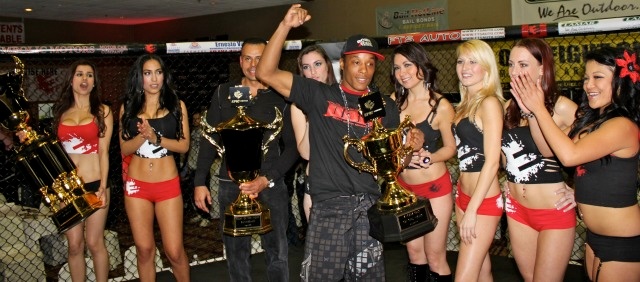 There were 16 fights on June 24. Thus, about 32 men and women will literally fight to try to become the next Conor McGregor or Ronda Rousey on Oct. 28. You will definitely see some of San Diego's most beautiful women because models and ring card girls have become part of the Epic Fighting tradition. So have displays of exotic cars.
The Oct. 28 event will begin at 8 p.m. at the Four Points by Sheraton hotel. Purplepass is selling tickets to this night of exciting action at this website, which is also the right place to find out the card after it has been set.