New Upgrade: Advanced Coupon Code Options And Divider Labels
Updates to coupons
There are a few updates to the coupon code options you can choose when editing your event. One option is for a code to act as a combo deal (buy a certain quantity of tickets, get a certain quantity free or at a certain percentage off). The other new option for a coupon code is for entry of the code to offer no discount but instead is used solely for tracking how many people entered the code.
In addition to the ticket options there are more advanced features such as being able to set the start and end time of when each coupon code is valid.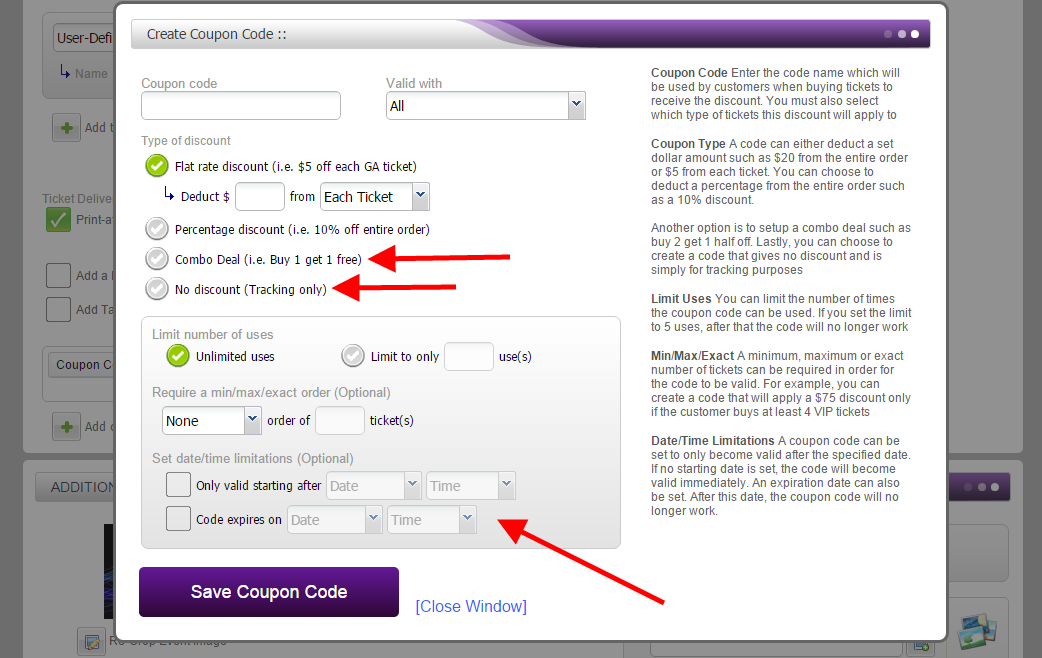 Ticket type dividers
You can click the plus sign to add a ticket type, but instead of a ticket type you can choose to add a colored divider in that space. From the drop down menu for the type of ticket, select "Divider w/ Label." Then you can choose the color and enter the title (label) of the divider. This helps with dividing different days of an event that has multiple ticket types, for example.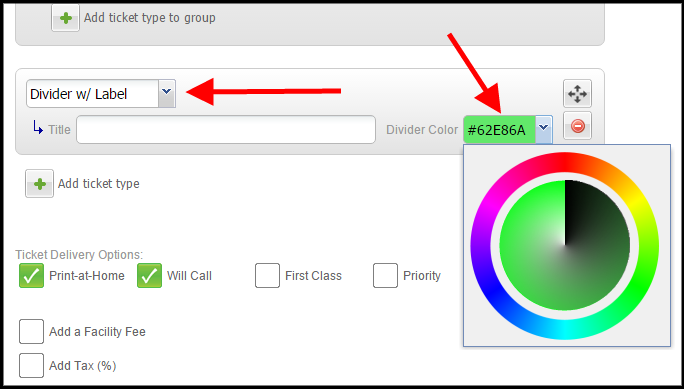 Master PDF list with all order details
From the My Events section you can select an event and click the "Day of Event" drop down to select "Master List." This PDF list consists of all order details from every order ever for your event. The list benefits those with separate lists for will call, print-at-home and a guest list – this simple master list serves as a replacement for printing separate lists.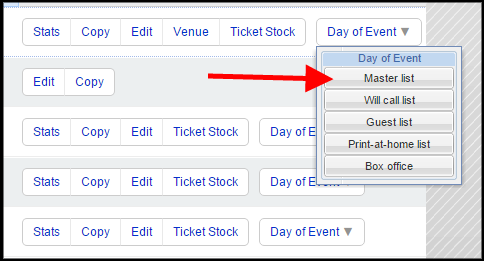 Download will call list before presale ends
In My Events > Day of Event you can select the will call list and download it as a PDF before the end of your ticket presale to see how many or who has bought tickets on will call. An alert will pop up saying you may get more orders since the presale is still going on, but the PDF can be a useful tool to see where you stand at that moment.