10 Tips for Delivering a Killer Conference Presentation
Are you sweating your next conference presentation?
Whether your silver tongue is a bit more bronze than you'd like to admit or you're at "picture them in their underwear" levels of stage fright, winning with words on that conference stage can be terrifying. Chances are, you have a lot resting on this presentation.


Check registration off your list
Request a demo now to set up, create and start selling
tickets with Purplepass. An all-in-one event
management hub.
Your boss or clients will be there, and the last thing you want is to embarrass yourself.
Don't worry! We've got your back! These 10 tips will turn you from a conference coward into a presentation pro.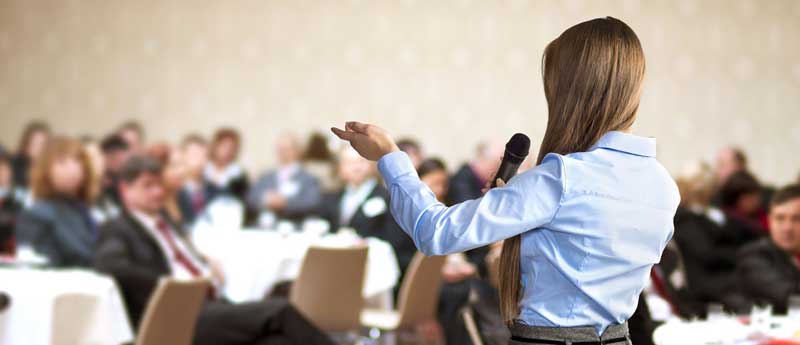 1. Study your audience
Understanding your audience gives you a massive advantage.
You can make relevant jokes, throw out information that they crave, and weave little inside jokes or factoids into your presentation.
Oftentimes, with small conferences, this involves getting to know your audience beforehand.
But, what if your audience has some random members?
It's time to bust out the statistics!
A quick Google search usually suffices. After all, people make around 63,000 searches PER SECOND on Google.
That's 3.5 billion a day. See how the statistics brought relevancy to our point?
Do that!
You can also use American Fact Finder, which can search for little factoids and statistics by demographics. Either way, bring the relevant statistics into your speech.
Hint: Only use one statistic per slide or speech segment. It makes a bigger impression!


2. Be current and with the trends
The easiest way to lose your audience is to walk in and start talking like someone who's out-of-the-loop. Every industry changes yearly.
We don't talk about how you should call all of your attendees one-by-one to register them via pen-and-paper.
No one does that anymore!
Dial in and make sure you're talking about current events and industry happenings.
You can also use current events to throw a few good zingers around, but those are just icing on the cake. Staying current helps you stay meaningful.
That's what really matters.


3. Get Interactive
Don't just talk to yourself the entire presentation. Ask the audience questions; engage with them.
68% of people agree that interactive conferences and presentations grab their attention better. People want to be engaged with and heard. This doesn't have to be a pain.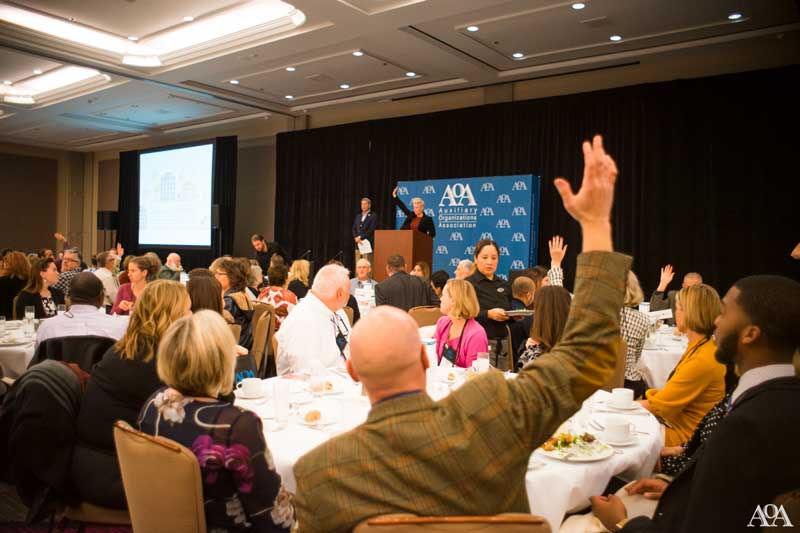 You can simply ask a few questions, point to a few audience members, or laugh with the audience. Really, it can be anything that makes you feel you're presenting to people — not objects.
4. Bring the visual and interactive aids
People are visual creatures. In fact, over 65% of people are visual learners, and humans can remember pictures far better than words or speech.
So, that's probably a big part of the reason that people create a massive 30 million PowerPoint presentations DAILY.
Sure!
They may not be the most exciting tech on the planet, but it works. Really, any technology that you can use that acts as a visual aid helps. It can be PowerPoint or innovative VR. As long as it's visual, it will help boost your presentation.
To sum this up, presentations with visual aids are 43% more persuasive than those without. And we're guessing that persuasion is on your top 10 list of presentation goals.


5. Tell a story during your presentation
Every presentation should have a story with a narrative.
Don't believe us?
Let's go back to point #1 and give you a few statistics.
90% of people believe that a strong narrative is essential for their presentation's engagement.
55% of people think it's the story that keeps them glued to a presentation.
Over 30% of Millennials refuse to engage with a presentation without a solid story.


We know what you're thinking. Sure!
That's great and all. But creating a presentation story is difficult.
You're not wrong!
46% of presentation presenters think creating a story is the hardest part of their presentation creation process.
6. Keep it simple
At this point, you may have a huge list of things you need to do. And sure!
All of those things listed above can turn a presentation zero into a presentation hero. But you have to keep it simple.
If creating a story means adding 50 more slides to your PowerPoint presentation, you're doing it wrong.
Simple presentations are the best.
It means you know what you're there for, and you're on a mission. Don't lose the script and confuse your audience with tons of slides, jokes, and visual aids. Keep it lean and make your point.


7. Be passionate about your presentation
The difference between a passionate speech and a run-of-the-mill speech is night and day.
Delivering sentences with a passionate understanding of your audience, an absolute interest in the subject, and enough emotion to really sell your statistics and points is the secret sauce of a killer presentation.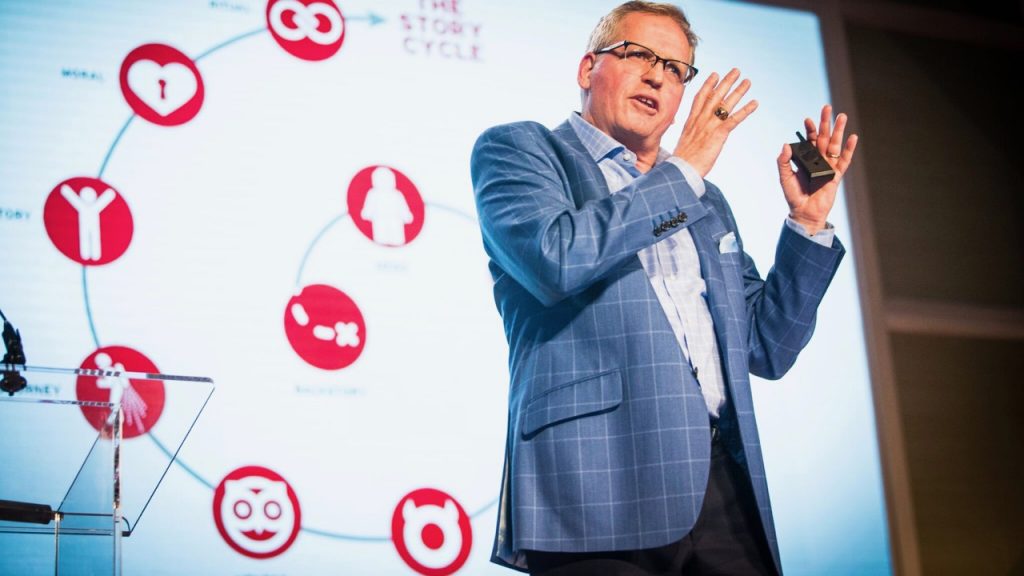 You can nail literally everything else.
But if you're not passionate, your presentation will suffer. You should radiate positive energy, have a smile on your face, be witty and entertaining enough to sell your ideas.


8. Be as entertaining as possible
Before you sink in your chair, you don't have to be Kevin Hart on stage. You just need to have a little bit of energy.
Entertaining doesn't mean that you have to be funny, smart, witty, charming, etc. All of us have different skills.
You need to find what your good at and leverage it to be entertaining.
If you're an extremely cut-and-dry to-the-point person, try to blow the audience's mind with stats and methodology.
If you're funny, crack some hilarious jokes.
Be entertaining in your own way.


9. Nail your body language
57% of your presentation's meaning is derived from your body language.
Too often, presenters sit on a stage with a bunch of slides and statistics without moving. They just sit and point.
Don't do that!
Use your hands to emphasize points. Move around a little. Leverage your body language.
Want to learn more about the art of body language?
Promote your conference through Purplepass
Are event management software makes it easy
to post free, RSVP or paid event tickets.
10. Have Fun!
If any of these 9 points above are going to make you miss out on this point — drop it.
The single most important thing is that you have fun.
We know!
It sounds like we're selling amusement park tickets or trying to sneak some life coach tips in. But if you're not having fun, your audience won't.
Humans are pretty stellar at reading each other. If you seem bored by your own presentation, your audience will notice.
So, above all else, make sure you have fun during your presentation. If that means dropping some statistics and jokes, drop them. Just make sure you're having a blast so that your audience will.