10 Quick Steps for Organizing a Company Holiday Party
The holidays are a time for celebrating and spending time with family and friends. For many businesses, the holiday season is also a time for holding company-sponsored parties.
If you're in charge of organizing your company's holiday party, here are ten tips to help make sure everything goes smoothly.
1. Decide on the Type of Party
The first step in organizing your company's holiday party is deciding what type of event you want to hold.
Do you want it to be a casual get-together, more formal, annual event celebration, themed? Once you've decided on the overall tone of the party, you can start planning the details. If you're not sure what type of party would be most appropriate, consider surveying your employees to see what they're interested in.
2. Set a Budget
The next step after deciding on the type of party is to set a budget. How much money do you have to work with? What kind of food and drink do you want to serve? Knowing how much money you have to spend will help you make all the other decisions about your party.
Also, remember that the holidays are a busy time for many people. If you want to ensure that your employees can attend the party, you may consider holding it during work hours or planning it in advance.
3. Choose a Venue
The next step is to choose a venue for your party. If you're on a tight budget, you may want to consider holding the event at your office. However, if you have a little more money to work with, you could rent a space at a local restaurant or banquet hall.
4. Send Out Invitations
Once you've chosen the perfect venue for your party, it's time to send out invitations. Make sure you give people enough notice, so they can clear their schedules. You'll also want to include all the important details about the event, such as
Date
Time
Location
Attire
Required/not required
Activities
5. Plan the Menu
If you're planning on serving food at your party, it's important to plan the menu. You'll need to consider any dietary restrictions your employees may have. Additionally, you'll want to ensure enough food to go around. No one wants to leave a holiday party feeling hungry.
Potlucks
Catering
Food trucks
6. Decorate the Venue
One of the best parts of planning a holiday party is decorating the venue. You can go all out with festive decorations, or keep it simple with some string lights and garland. Whatever you choose, make sure the decorations reflect the overall tone of the party.
7. Choose the Entertainment
No holiday party is complete without some entertainment. If you're having a casual get-together, you might need to provide some music. However, if you're planning a more formal affair, you may want to hire a band or DJ. You could also consider renting out a photo booth or hiring a caricaturist.
When choosing entertainment, it's important to consider your employees' interests. You want everyone to have a good time, so make sure the entertainment is something that will appeal to a wide range of people.
8. Hire Event Staff
Hiring event staff can be a great way to take some pressure off of you and your employees. Hire event staff in Los Angeles to help with everything from setting up before the party to serving food and drinks. Also, looking for event staff doesn't have to be daunting; all you have to do is search for people that offer those services near you.
9. Create a Schedule
Creating a schedule for your party will help ensure that everything runs smoothly. You'll want to include a timeline for setting up, serving food, and cleaning up. This will help you track what needs to be done and when. Additionally, it will help you ensure that your employees have enough time to enjoy the party.
10. Promote Your Party
The last step is to promote your party. You can do this by sending out email blasts, hanging flyers, or posting about the event on social media. Ensure you get the word out, so everyone knows about your company's holiday party.
Conclusion
With these ten tips, you'll surely throw the perfect holiday party for your employees. Remember to start planning early, choose the right venue, and promote your event. With a little effort, you can make this holiday season one to remember.


---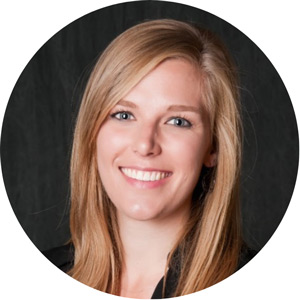 Author: Samantha Higgins
Samantha Higgins is a professional writer with a passion for research, observation, and innovation. She is nurturing a growing family of twin boys in Portland, Oregon, with her husband. She loves kayaking and reading creative non-fiction.